Project L, Riot Games' fighting game that was announced back at Evo 2019, is still shrouded in mystery, and amid playtesting allegedly happening
according to industry insiders
, multiple leaks have emerged online.
One of the most discusses leaks involves a low-resolution picture of an alleged Riot website discussing details regarding Project L's gameplay and rewards system. According to the photo, the game would be a platform fighter with NFT rewards to incentivize players to stick with the game.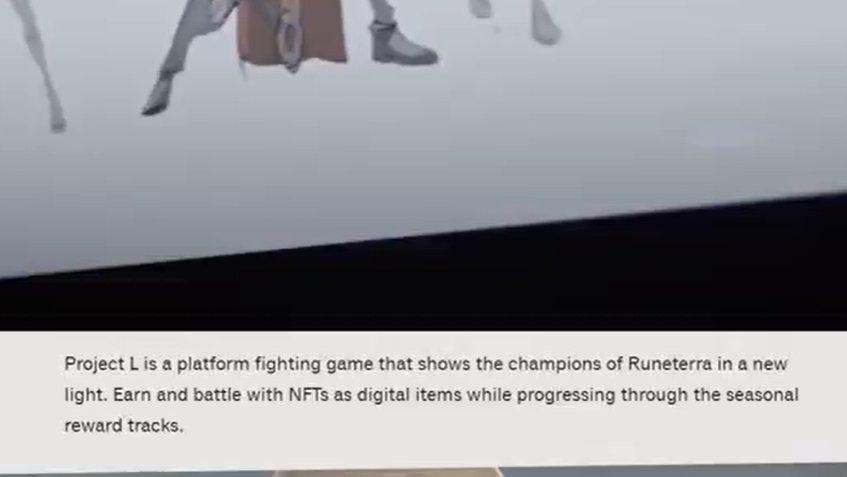 (Picture:  u/mp1k)
"Project L is a platform fighting game that shows the champions of Runeterra in a new light. Earn and battle with NFTs as digital items progressing through the seasonal reward tracks," the image uploaded to Reddit reads.
Almost immediately, Joe Hixson, who works as part of the communications team at Riot, debunked the leaks via Twitter.
"We basically never talk about this kind of thing, but the Project L 'leaks' going around are very, very fake. You too can edit any website with the handy dandy Inspect Element tool."
As always, stay tuned for official information regarding Project L and everything else Riot Games.