Everyone and their pet headcrab want to see Half-Life 3 finally get released by Valve. However, everyone also knows Gabe "GabeN" Newell has a fear of the number "3". Or does he? It turns out, Valve did work on a number of now-cancelled games in the past, including the elusive Half-Life 3 and Left 4 Dead 4.
Half-Life 3, Left 4 Dead 3 and more
In Geoff Keighley's recently released Half-Life: Alyx - Final Hours on the making of Half-Life: Alyx, it is revealed how Valve actually worked on five Half-Life games, which were cancelled in the end.
According to a report by IGN, Valve worked on Half-Life 3 for over a year (between 2013 and 2014), going so far as to even scanning Frank Sheldon, the actor who plays G-Man. However, the Source 2 engine wasn't finished, and the project didn't get all too far.
Check out the list of cancelled Valve games and some minor details from the Half-Life: Alyx - Final Hours documentary below.
Half-Life 3: Procedurally-generated environmental pieces, combined with hand-crafted story moments for great replayability. 
Left 4 Dead 3: Open world game set in Morocco. Left 4 Dead 3 could have featured hundreds of zombies at the same time.
A Valve RPG: Only codenamed RPG. Draws inspiration from the Souls franchise, Monster Hunter, and Elder Scrolls.
A.R.T.I.: A light-hearted, voxel-based game. It allowed for open-ended creation and destruction, much like Minecraft. 
Hot Dog: Another Left 4 Dead game, this one with a strange codename. No details were provided.
Borealis: Another Half-Life VR game before Alyx. Set on a time-travelling ship and featuring a fishing minigame.
Shooter: A VR game for Valve's VR Lab showcase set in the Half-Life universe. Short gunfights made in the vein of a Half-Life theme park ride.
SimTrek: Another VR title from developers who made Kerbal Space Program. Cancelled during Half-Life: Alyx development
While Half-Life 3 might never happen, there is some hope, as Valve's Phil Co said "The ice has been broken [with Alyx], now we're hoping to smash through the ice completely. We're not afraid of Half-Life no more."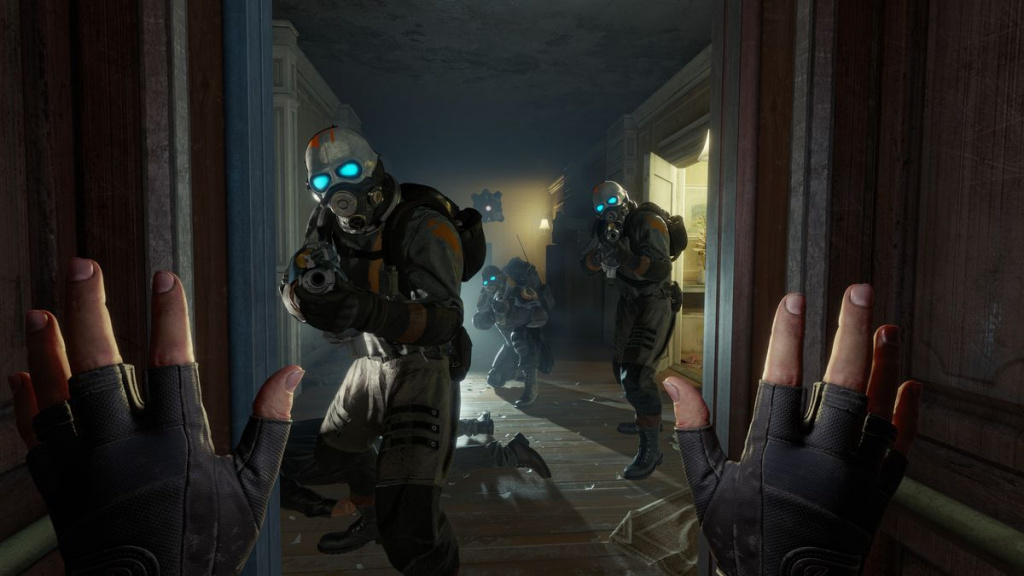 Half-Life: Alyx is possibly the best VR game created thus far (Picture: Valve)
It is clear Valve haven't just been sitting on their hands, raking in the cash from Steam and titles such as CS:GO and Dota 2. Hopefully, the developers will one day help GabeN face his fears, and then we might be able to experience Half-Life 3 or Left 4 Dead 3.
Geoff Keighley's Half-Life: Alyx - Final Hours is available to purchase on Steam for €8.