The Last Of Us Part 2 will receive a new update which adds Grounded difficulty, a permadeath mode and more. 
In a blog post, developer Naughty Dog outlined the features arriving to The Last Of Us Part 2 on Thursday 13th August, along with some surprises to switch up the game's aesthetic. 
Grounded difficulty will return following its inclusion in the original game, which makes enemies harder to kill, supplies even more limited and removes the Listen mode and HUD entirely. 
A new Permadeath mode will also be added, where players have to complete the entire game without dying or they'll start from the beginning. If that sounds too difficult, you can also enable it to function on a per-chapter or per-act basis.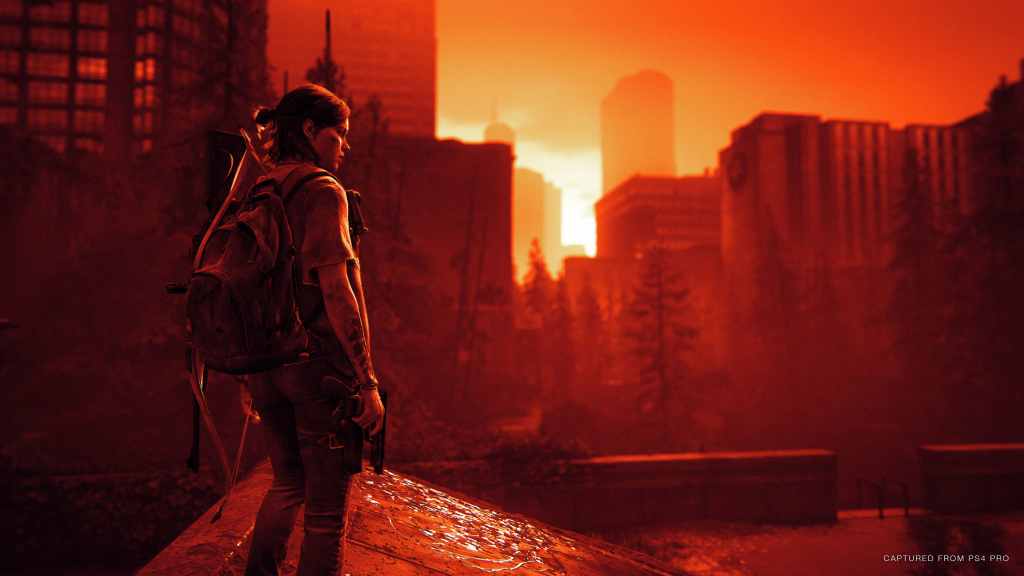 Play The Last Of Us Part 2 with some new filters (Picture: Naughty Dog) 
These will also come with two new trophies for anyone who manages to beat the game on Permadeath or Grounded difficulty, although they're not required to achieve the Platinum. 
The update will also introduce 30 new graphics rendering modes, including filters for a retro 8-bit vibe or if you fancy playing the game in a black and white mode. 
Audio and gameplay modifiers will also be unlocked after you complete the main story, including Infinite Ammo, Touch of Death for one-shot kills, or Infinite Listen Mode Range. 
You can check out a full list of modifiers below, accessible from the Extras menu when the update goes live.
Mirror World
Mirror on Death
Slow Motion
Bullet Speed Mode
Infinite Ammo
Infinite Crafting
Infinite Melee Durability
Infinite Listen Mode Range
One Shot
Touch of Death
8-bit Audio
4-bit Audio
Helium Audio
Xenon Audio
Saves now display playtime up to the second
Film Grain Adjustment option
Disable Listen Mode option
Motion Sensor Function Aiming option
Arc Throw HUD Display option
Aiming Acceleration Scale option
Aiming Ramp Power Scale option
Accessibility improvements to Ground Zero encounter, collectible tracking, Enhanced Listen Mode for collectibles, and rope gameplay
These aren't the only new arrivals either, with other features including the option to disable Listen Mode, while a timer will also be added on save files for speedrunners. 
There's no word yet on when The Last Of Us Part 2's promised multiplayer portion will release however, despite gameplay having leaked last week. 
The Last Of Us Part 2 is available now on PlayStation 4.