Thanks to the efforts of talented data-miners, no information is safe from leaks, especially when a game's beta is released. In the game files for the new Marvel's Avengers beta, Reddit user "6plus4equals52" has discovered a series of unlockable characters that are hidden away from the general public.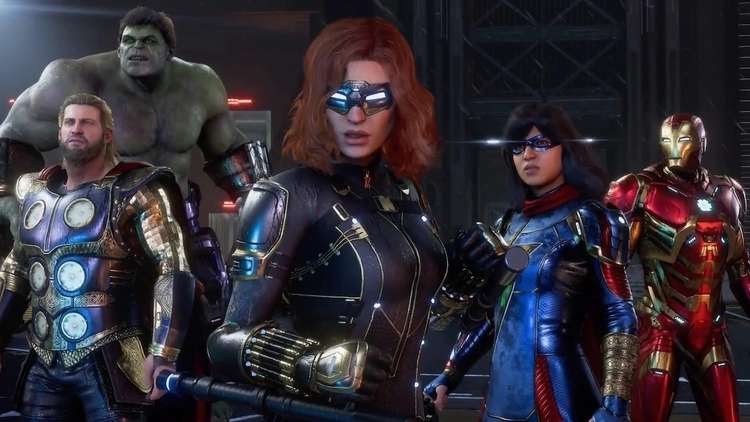 (Picture: Eurogamer)
These heroes will apparently be playable in the full Marvel's Avengers game, or added post-launch as DLC content. The full list of upcoming characters is as follows:
Ant-Man
Wasp
Vision
Black Panther
Dr Strange
Falcon
Mar-Vell
Mockingbird
Quake
Winter Soldier
Scarlet Witch
Captain Marvel
Kate Bishop
She-Hulk
War Machine
Other character names can also be found in the files, indicating possible cameos or upcoming storylines:
Frenzy (likely an enemy class)
Ultron
Red Hulk
Deathlok
Vindicator
Monica (another Captain Marvel who is also coming to Disney+'s WandaVision)
If these characters are present in the base release of Marvel's Avengers, the game's development team have done an incredible job of keeping it secret from the fans. But since the addition of several fan-favourites would almost certainly be appearing in the title's marketing, we'd imagine that these are planned post-launch heroes, much like the upcoming Hawkeye or PlayStation-exclusive Spider-Man.
Those who are playing the beta this weekend might be disappointed to learn that they'll be making do with only 4 Avengers for the time being, but if this leak proves to be correct then we're eager to see what the game looks like a couple of years after release. 
With so much planned content, this is clearly a project that Square Enix and Marvel want to see remain a success for several years to come, and if they play their cards right, it just might be possible.
Marvel's Avengers beta is available now and lasts until August 17. The game's release date is set for September 4.