This generation may not have been the first where streaming permeated the mainstream, but it's almost impossible to ignore its growth.  
Capture cards are more common and the ability to share content is much easier than before - even on consoles. This has led to a rise in Twitch's popularity, the streaming site now the hub for all things gaming which is now facing rivals in Microsoft's Mixer platform. In fact, the peak viewer count on Twitch is not far from 4 million concurrent users. 
Of course, certain games lend themselves to streaming more than others - either by peaking audience curiosity, seasoned pros offering a gameplay masterclass or simply a healthy dose of personality. 
We've looked at the ten most popular games on Twitch at the time of writing. As a brief disclaimer, these stats are from TwitchTracker. We've also removed non-gaming entries, of which there were two in the top 10 - "Just Chatting" came in second place, with 105K average viewers, and "Special Events" sits in ninth place with an average of 32.2K viewers - presumably boosted by The Game Awards earlier this month. 
If you fancy yourself as the next Twitch superstar, you can try most of these games out for free. From the top ten games, seven are free-to-play (if you count Minecraft on PC which comes with Windows 10). 
1. League of Legends - average of 120k viewers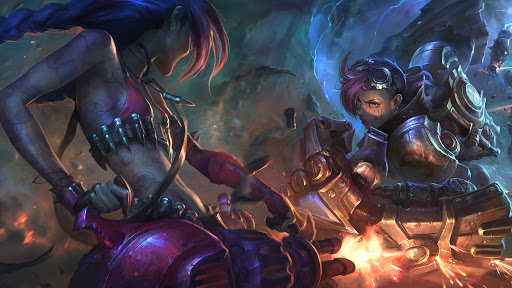 League Of Legends is unstoppable (Picture: Riot Games) 
Riot's MOBA is so popular, the company is now building new games to tell more stories within its world. Incredibly, it's also over ten years old. With console and mobile versions on the way, it's only likely to amass an even bigger audience. 
Why is it so popular? 
As with most MOBAs, League of Legends has a huge esports presence - the combination of dozens of playable characters, team-based play and a high-skill ceiling means that players can tune in to see the world's best come up with fresh strategies week on week. And since it's free, you can try them for yourselves. 
2. Fortnite - average of 85.9k viewers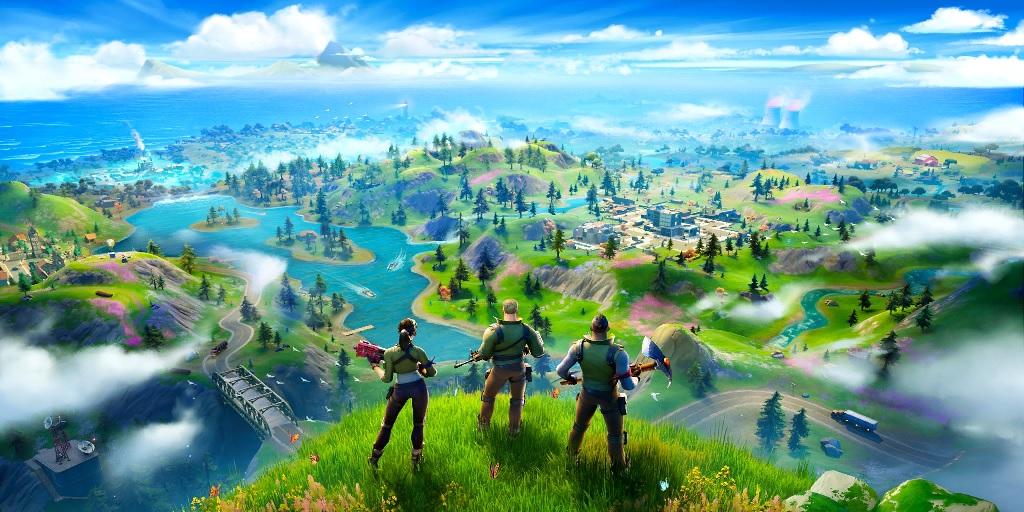 Fortnite broke into Chapter 2 this year (Picture: Epic Games) 
Fortnite likely needs no introduction, but Epic Games' world-conquering battle royale may have lost some steam on Twitch with Ninja's move to Mixer. The building-focused shooter has seen crossovers with Avengers, Star Wars and more this year. 
It's these events which keep players (and viewers) coming back. For comparison, PUBG has had 21k average views over the last week, while newcomer Apex Legends sits at 18.2k. 
Why is it so popular? 
Fortnite's popularity may have begun from its free-to-play beginnings, but it grew as Epic continued to reinvent the game over the course of the last few years. On top of that, this year saw the sizeable Chapter 2 update completely revamp the map and add new combat options like hiding in haystacks and environmental kills. 
3. Counter-Strike: Global Offensive - average of 60.4k viewers
Valve's first appearance on this list, Counter-Strike is the granddaddy of tactical shooters. Global Offensive has a notoriously steep difficulty curve but the game has only grown in popularity since 2012. 
Why is it so popular? 
CS:GO is great to watch because of the aforementioned difficulty. One shot can make a huge difference, but it also means that high-risk clutch plays are even more impressive. The focus on objective-based play also means that it makes for tense viewing, and it taxes the brains as well as the trigger finger. 
4. Grand Theft Auto 5 - average of 52.1k viewers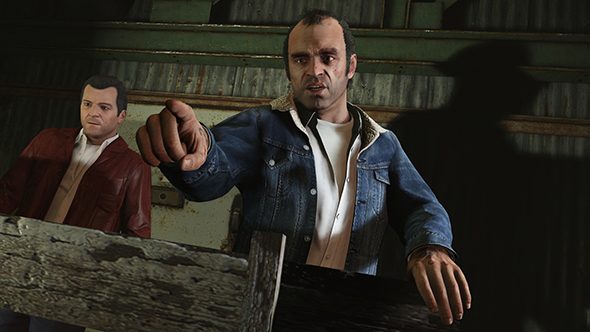 GTA 5 is an online behemoth (Picture: Rockstar) 
Grand Theft Auto 5 may be a household name (and one of the biggest-selling games on the planet, shifting over 115 million copies), but it's the bundled in GTA Online mode that has made the 2013 release so enduring among gamers and streamers. 
Why is it so popular? 
GTA Online is a virtual playground like no other. It's a whole city at your fingertips, and with players able to buy property and all sorts of vehicles, tuning in to see a streamer fly a fighter jet, or pull a heist with a tank is the kind of viewing that never gets old. 
5. Hearthstone - average of 41.2k viewers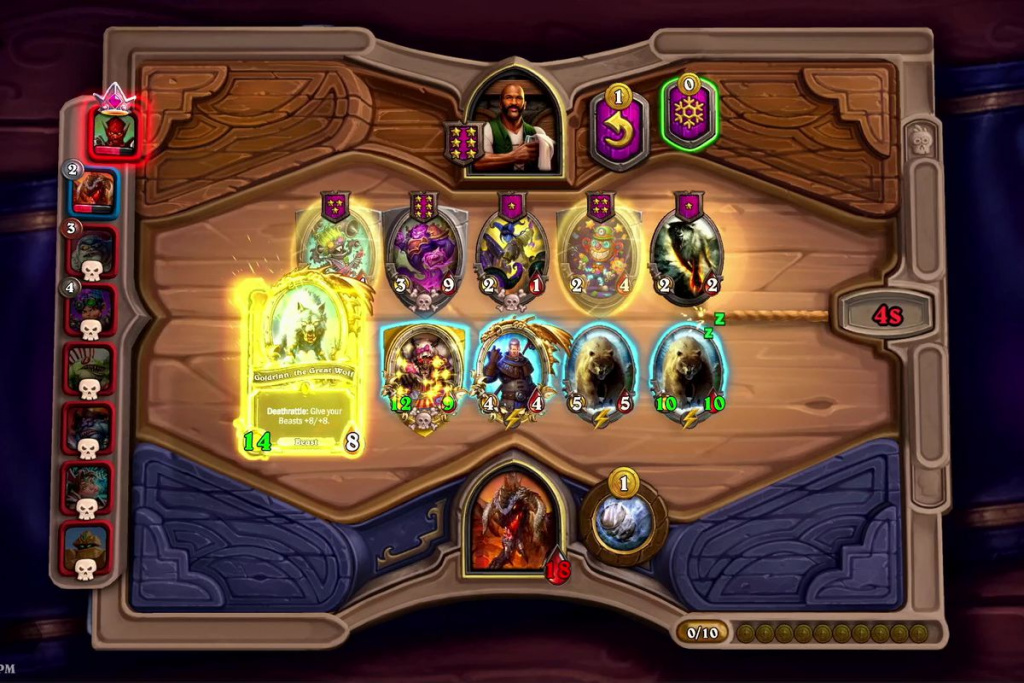 Hearthstone is hugely popular (Picture: Blizzard)  
Blizzard's first appearance on this list. Hearthstone is a card-battler which is easy to learn and tough to master. Based on Warcraft characters and creatures, its colourful art style belies impressive depth. 
Why is it so popular? 
Another free-to-play game that offers an impressive amount of content for such a small investment, Hearthstone offers players packs of cards that can be earned or bought.  
These random packs mean it can be fun to see what monsters and spells streamers are using, while the fact the game is available on phones and tablets as well as PC and Mac also make it a very easy game to jump into. 
6. Dota 2 - average of 36.8k viewers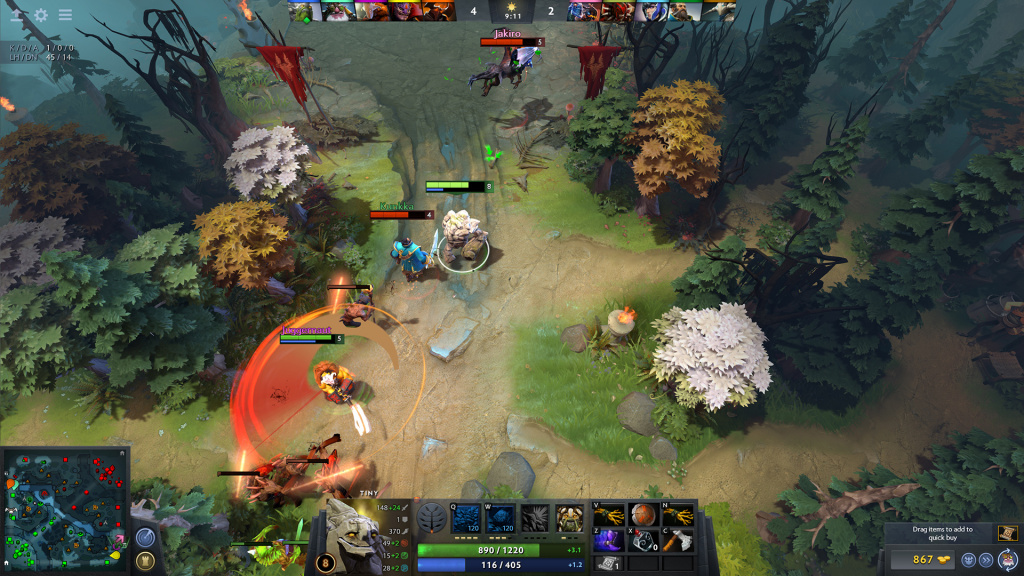 Dota 2 started out as a Warcraft 3 mod (Picture: Valve) 
The sequel to the first "Defense of the Ancients", a Warcraft 3 mod, Dota 2 is Valve's entry in the MOBA genre which launched in 2013. Like League of Legends, it's simple in concept but incredibly tough to learn - giving it a sizeable barrier of entry, even with it being free to play. 
Why is it so popular? 
As with League of Legends, Valve's MOBA is an esports juggernaut. With five on five combat between dozens of different heroes, no two matches are ever the same - meaning on-the-fly tactics and communication are key. Watching two well-drilled teams is more akin to magic than gaming at times, as they trade blows and test each other's defences. 
7. World of Warcraft - average of 33.3k viewers
The oldest game on this list, World of Warcraft has endured since its launch with a steady stream of expansions. It also helps that it's arguably the biggest name in the MMO genre, and you can now jump in for free up until a certain level. 
Why is it so popular? 
World of Warcraft is 15 years old and definitely shows its age in its visuals, but it's been around for so long that it's likely people check in to see what's changed. With plenty of character classes and builds, it can be fun to see how players adapt their chosen avatar to take on some of the game's tougher content. 
8. Path of Exile - average of 28.7k viewers

Path Of Exile is available on many platforms (Picture: Grinding Gear Games) 
A free-to-play action RPG, Path of Exile launched in 2013 and has remained popular ever since. It's not dissimilar from Blizzard's Diablo franchise, with multiple character classes and an isometric perspective. 
Why is it so popular? 
Path of Exile is a fully featured action RPG that costs nothing to play and all micro-transactions are cosmetic. That means it's just as good to play as it is to watch, and the amount of content keeps growing with each update. It can also be a little dense in terms of information, so finding an informative stream can be incredibly helpful. 
9. Call of Duty Modern Warfare - average of 27.2k viewers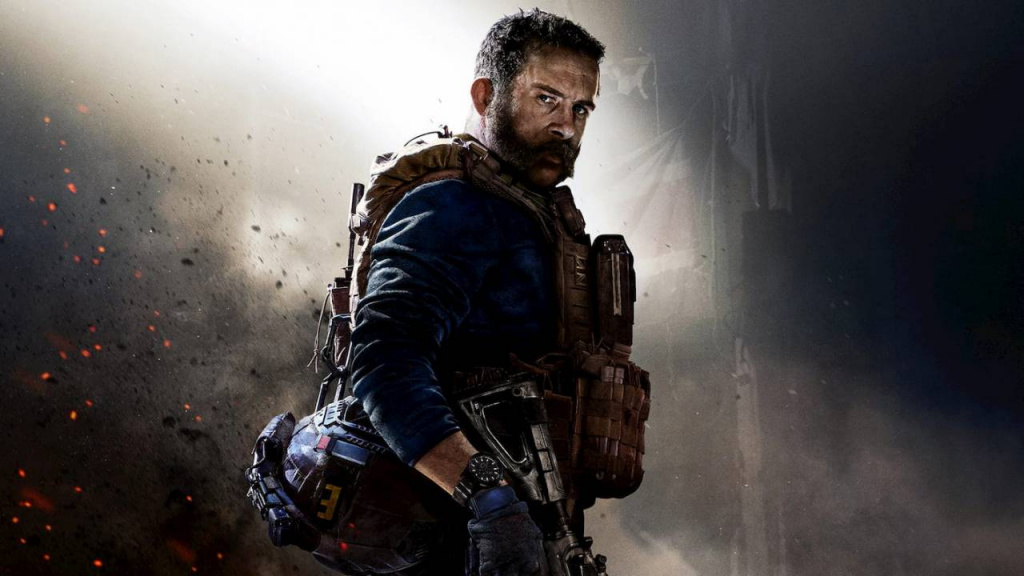 Call Of Duty came back with a bang (Picture: Activision) 
The long-running franchise went back in time for Modern Warfare, a reimagining of the entry that defined shooters for the last decade. With a hard-hitting campaign and an ever-expanding multiplayer mode, it's the total package - and rumours suggest a Battle Royale mode is on the way. 
Why is it so popular? 
Because Call of Duty's campaigns are often on the short side, there's always a chance viewers check in just to see watch the story unfold. That said, Modern Warfare offers fresh new tweaks to multiplayer - like reloading while aiming down sights and being able to peek around corners. It's the best Call of Duty in years, so it makes sense that people want to see why. 
10. Minecraft - average of 24.4k viewers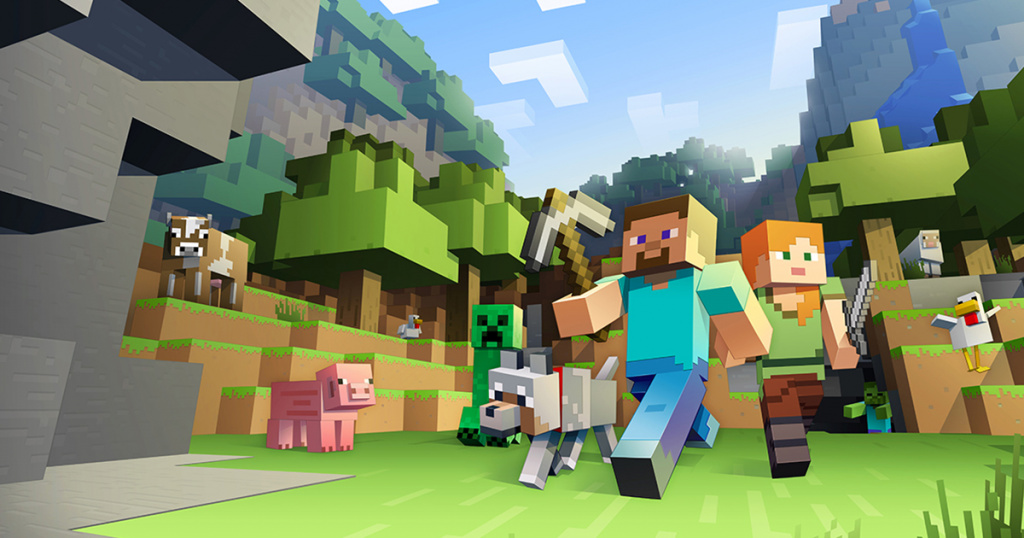 Minecraft is still popular with viewers (Picture: Microsoft) 
"Digital Lego" may seem reductive, but it's not incorrect. Minecraft is the construction kit you'd always dreamt of as a kid, now available on seemingly every platform known to man. 
Why is it so popular? 
Minecraft's ubiquity across all platforms, and the fact it's only limited by your imagination, means it's a hugely popular game to spectate. Whether it's building a huge Millennium Falcon, or castles built into the sides of cliffs, there's always something fresh to see.