North American esports organisation, Team SoloMid (TSM) has donated a sum of $5000 for this year's official Pride Month.
They announced, "for this year we wanted to go above and beyond our typical support by making a direct donation to The Trevor Project."
The organisation also want to help others support the cause by releasing TSM icons that represent different sexual orientations and gender identities within the LGBTQ+ community.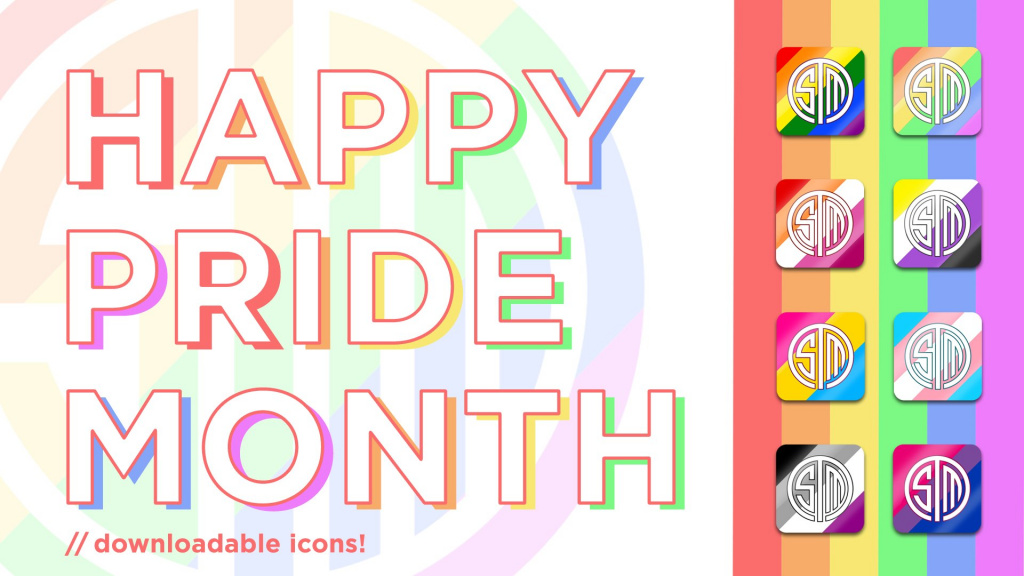 TSM has produced a series of Pride inspired logos to celebrate their support. (Picture: TSM)
Founded in 1998 by the creators of the Academy Award-winning short film TREVOR, The Trevor Project is the leading national organization providing crisis intervention and suicide prevention services to lesbian, gay, bisexual, transgender, queer & questioning (LGBTQ) young people under 25.
The project offers services to help provide more for LGBTQ+ youth who may not have anywhere else to turn to for help, including resources to get more help and social networking.
TSM's generous donation was a demonstration of their participation in this year's Pride Month which has just begun. The month was chosen for in commemoration of the Stonewall riots.
The rioting occurred at the end of June in 1969 and was a series of violent protests by members of the LGBT community against a police raid of the Stonewall Inn in Manhattan. 
The Stonewall riots are widely considered to constitute the most important event leading to the gay liberation movement, and the modern fight for LGBTQ+ rights in the US.
TSM also added, "we'll be making a $5000 donation to The Trevor Project to reaffirm our dedication and support to the LGBTQ community!"
"We genuinely believe in the work they do to help vulnerable youth all over the nation, and we want to do our part in helping them and promoting their efforts."