As part of Team Liquid's 20-year celebrations, the company has announced a new fan engagement platform to thank their followers for two decades of interaction. Team Liquid calls Liquid+ a new adventure, celebrating their fans and giving them a chance to earn rewards for engagement. Here's what you need to know about Liquid+, and how to join in the beta.
What is Liquid+?
Liquid+ is a fan engagement platform, which will reward its members for regular interactions. The more you interact on the platform with Team Liquid, the more rewards you can possibly earn, including "elite rewards", fan experiences, and even access to some of your favourite Team Liquid players.
In the Liquid+ announcement, Victor Goossens, the Co-CEO of Team Liquid, explains: "Our fans have given us so much over the past 20 years and Liquid+ is how we start giving some of that love back.
"We want Liquid+ to be a place for fans to feel great about their Team Liquid pride and earn cool rewards for doing it. Whether you're a die-hard who grew up with us, a newbie whose journey with TL has just begun, or somewhere in between, Liquid+ is for you."
When fans connect Liquid+ to sites and social media accounts used to interact with Team Liquid, for example, Twitch, Discord, Twitter, or Reddit, Liquid+ awards points for the engagement they show.
Those points can be redeemed for in-game currency, event tickets, Team Liquid swag and tailored experiences with Team Liquid personalities, and much more.
How to join the Liquid+ beta
If you are interested in joining Liquid+, then there's a beta going on. However, the beta signups are very limited, which means you probably won't get in for the next few weeks.
You can sign up for a chance to join the Liquid+ beta by heading to the platform's official website. Then, simply click on the Sign Up button, and enter your email address.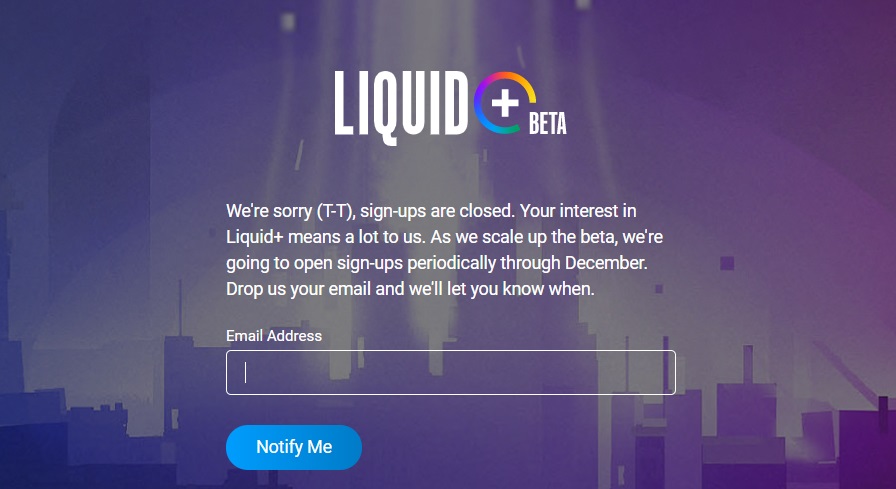 (Picture: Team Liquid)
Once more spots open up, you will receive an email from Team Liquid to join into the Liquid+ beta. Currently, signups are closed, as only 500 fans managed to get in on the first wave. 
In the future, there will also be a Liquid+ app, so you can easily engage with Team Liquid on the go. Hopefully, more Liquid+ beta signups will open soon.
While you wait to get into the Liquid+ beta, you can always check out the latest episode of our Lockdown video series.
Lockdown: Which actors turned down iconic movie roles? (10.08.2020)