Amongst many big seasonal sales and event, the Lunar New Year Sale is traditionally the first of the year on Steam.
And although Valve never officially releases starting dates for Steam sales, those dates are almost always known upfront, thanks to the data miners who are able to find that information in the Steam's files.
This time around, it seems that the dates have leaked via an email that was sent to Steam partners.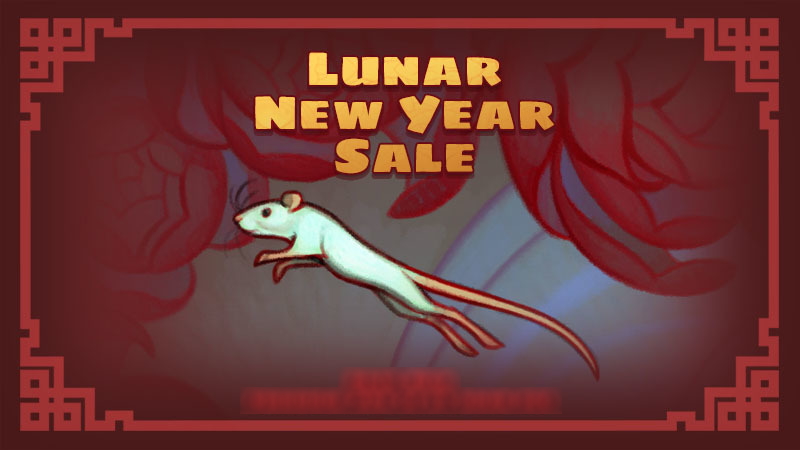 (Picture: Valve)
When does Steam Lunar New Year Sale being in 2021?
According to Steam Database, a very reliable website for everything in regards to Steam, the Steam Lunar New Year Sale 2021 will start on 11th February and will run until 15th February.
The @Steam Lunar New Year Sale 2021 will run from 11th February to 15th.

Leaked from an email to Steam partners, and you know, the Chinese New Year is on 12th 😉https://t.co/FINTCW7BV2#SteamDealspic.twitter.com/67NGmJZjUb

— Steam Database (@SteamDB) January 14, 2021
Lunar events in gaming are usually connected with the celebration of the Chinese (Lunar) New Year, and in 2021 it falls on 12th February, which fits with the information from the leak.
And while it won't be as long or as big as Steam's biggest sales (Winter and Summer Sale), there will surely be some good deals, probably focuses on Chinese and Asian publishers and developers, so we definitely advise you to wait with your purchases if you are not in a hurry, because who knows what cheap games you might get when the sale starts.
Definitely make sure to have all the games you are interested in on your wish list so that you can get notifications once they are at discount.