After learning of the Mirage Voyage's disappearance in Apex Legends' new season, players on the game's subreddit have decided to throw the Mirage-themed dropship one last farewell.
From 9pm to 10pm PT on 17th August (5am to 6am BST on 18th August), players will gather aboard the magnificent vessel for one last Mirage Voyage party.
The time is set for an hour before Apex Legends updates to Season 6, and will act as a perfect sendoff to the Mirage Voyage, as well as the current season. A list of rules has also been posted on the title's subreddit that partygoers will be expected to follow.
According to the plan, the homage to the Mirage Voyage will be taking place on all servers and platforms, so nobody will be missing out on the fun. The dress code is simple: wear your finest in-game skins, and no violence is permitted on the party boat. That said, if anyone does open fire, players are permitted to respond and kill them.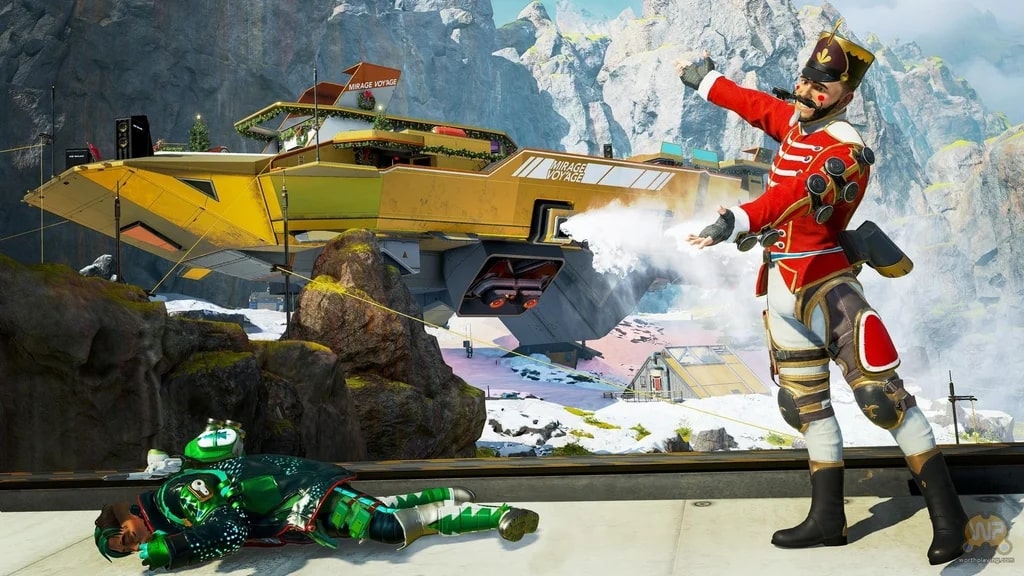 The dropship will leave at the start of season 6 (Picture: Respawn) 
Caustics and Revenants aren't allowed to use tactical abilities, and the former must also refrain from using their ultimate ability. It's a hard list of rules to maintain, especially with a lot of trigger-happy players being sure to join the fun, but there will almost certainly be a few successful parties out there.
If you're playing with random teammates, there's even a secret password to check to see if they know about the party. If your call of "Part of the ship" is met with the proper response "part of the crew", you know they're on board. Though, why you just wouldn't tell them about the party in a normal manner isn't entirely clear.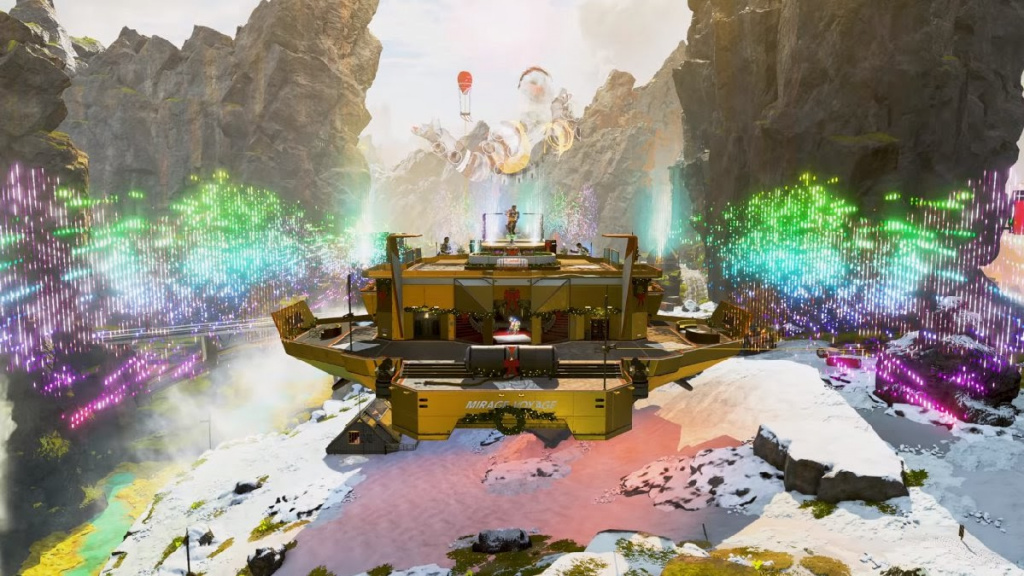 Mirage is going out with a bang (Picture: Respawn) 
The secret message, besides being a classic reference to Pirates of the Caribbean, alludes to the fact that players who take part in the Mirage Voyage party are forbidden to leave the ship at any point. If the ship leaves the ring, true partygoers will remain onboard, going down with the ship.
Apex Legends Season 6 is set to launch at 10 PM PT on 17th August, directly after the party. For UK players, that's 6 AM on 18th August.