A strange and unique game mode that first appeared in Season 3's Fight or Fright event in October 2019, Shadowfall was a popular addition to the game. The limited-time mode is set on Kings Canyon in the dead of night and sees players attempting to escape their fate before being infected by enemy shadows.
Recent patch data shows that Shadowfall appears to be making a return this Halloween, in a variant called "Shadow Royale".

No other information other then that the Infected and Spiders that popped out the lootbins will be making a regular appearance in this mode.

— Shrugtal (@shrugtal) August 21, 2020
According to a new Tweet by Apex Legends leaker Shrugtal, recent patch data for the popular battle royale suggests that Shadowfall will be returning with a twist this Halloween season. Not much information is revealed about the upcoming mode, other than that Infected and spiders will be returning, but the name change is bound to be significant.
The original game has 35 players pitted against one another in a battle to avoid the darkness, and the final 10 players then fight together as a new squad to evacuate successfully. Perhaps this new Shadowfall Royale will be an every man for himself version of the game, where even those that make it to the end are unable to work with one another.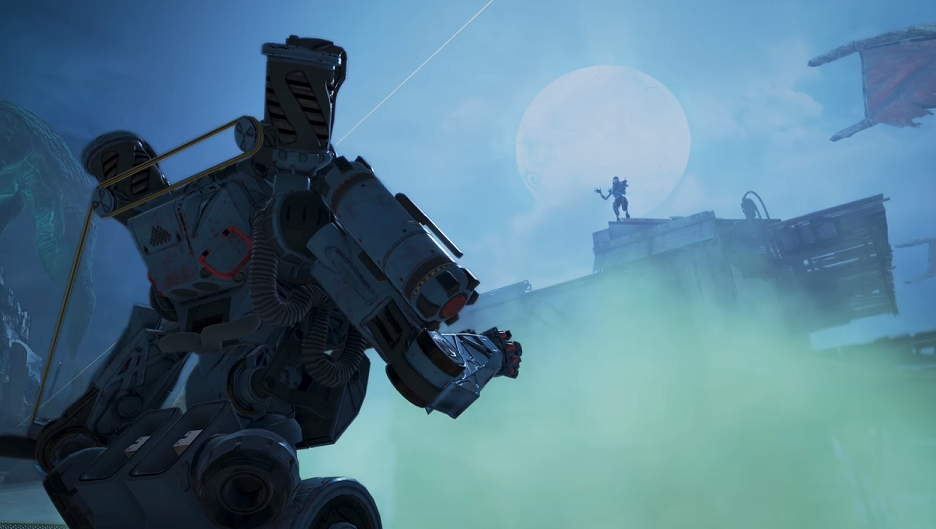 (Picture: Respawn Entertainment)
Since Shadowfall didn't really encourage much teamwork to begin with though, it's more than likely that the game's developers have a few new tricks up their sleeves. Given the Royale upgrade to the name, perhaps this simply means that we'll be seeing Shadowfall on a larger scale this time around. 
Players can expect more information about the limited-time mode to drop as we get closer to the Halloween update. It's worth noting that a Fight or Fright 2020 is yet to be officially announced, so players can rest easy knowing that the themed update is all but confirmed with this new leak.