Hype is ramping up for Season 6 of Apex Legends, as features like crafting and a new Legend, Rampart, are set to spice things up in Respawn's battle royale like no other season has before.
Crafting, a long-awaited mechanic, will let players create tools to help them survive in the battlefield such as weapons, attachments, backpacks, medkits, all that good stuff.
In the most recent Apex Devstream, Mark Yampolsky, systems designer at Respawn, explained his hopes for crafting, as he expects it will bring a more diverse style of play to the BR.
"We wanted to build something that encourages other playstyles, things that reinforce exploration and traversal for players that don't always play as Rambo, the more passive ones," Yampolsky stated.
The game designer gave a quick rundown of how the system will work, as it will have loot constantly on rotation, as it would be unfeasible to have every single option available to craft at the same time.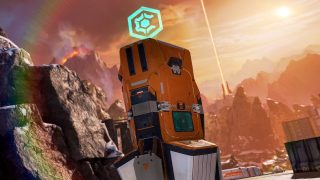 "Some of our items are on a weekly rotation, some on a daily rotation. Obviously building a giant menu where you can craft every single piece of loot in the game isn't really feasible, so we created this rotation system where we grouped loot into categories, and these categories will rotate."
Yampolsky confirmed things on a weekly rotation are loot such as "helmets, knockdown shields, backpacks, mobile respawn beacons," while the daily rotation will feature "weapons and attachments that we've chosen to match the weapons on that daily rotation."
Read more: Apex Legends players organise goodbye party for Mirage Voyage
As for how players get ahold of materials to craft, Yampolsky explained that there are "specific POIs (points of interest) around the map that have materials that you can pick up, they're not part of your inventory so they don't take any space in your backpack. Take them to the Replicators, and depending on how many crafting materials you have, you can redeem loot that we have on rotation."
If you're excited for the crafting system, check out everything you need to know about Apex Legends Season 6.