WWE Superstar Jimmy Uso is best known as one-half of The Usos, one of the most dominant tag teams in WWE. The current UpUpDownDown Champion captained a squad featuring NRG pro player Coby "Dizzy" Meadows and IGN's Sydnee Goodman last night and emerged victorious in the ESPN EXP Apex Legends Celebrity Pro-Am.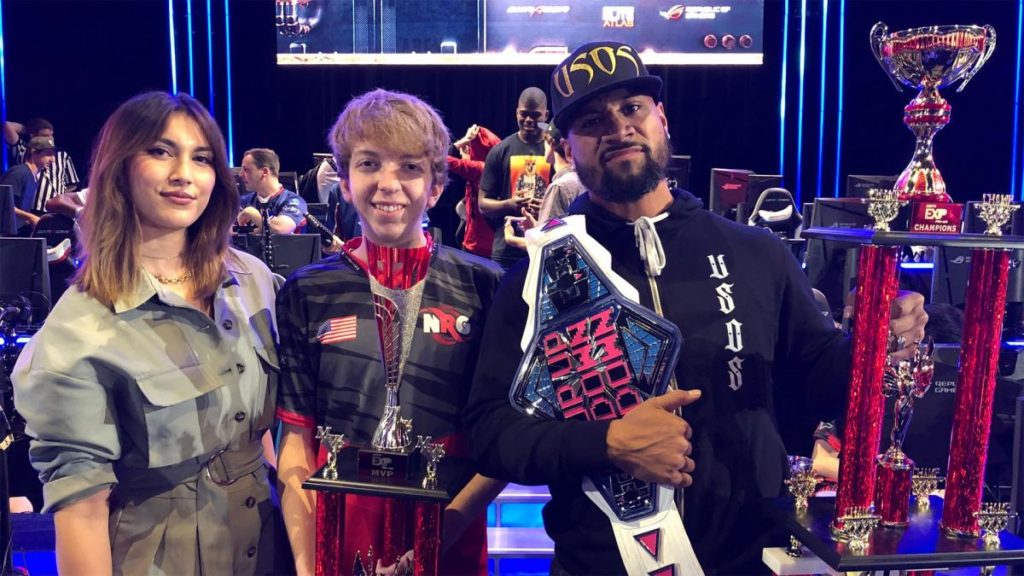 The trio triumphed over the course of three rounds and, as a result, a total of $22,000 will be donated on their behalf toward the V Foundation for Cancer Research. Fellow WWE Superstars Jey Uso (Jimmy's twin brother) and UpUpDownDown's founder Xavier Woods also competed in the tournament alongside athletes, celebrities and some of the top gaming personalities in the world.
Streamer DrDisrespect also won one of the three matches following a last-place finish in game one. He was teamed up with the NBA's Devin Booker and American actor Troy Gentile, and they raised $2000 for charity.
Whilst there is a lot of speculation over the future of Apex Legends esports – the biggest question being whether there is a future at all – you can't deny that it makes for some serious fun viewing.
Especially when WWE superstars are involved.