Now onto the third expansion of Assassin's Creed: Valhalla, players who strayed away have been rushing back to the RPG to enjoy the new content. Ubisoft continues to keep the title fresh and exciting over a year after its release via constant updates and patches.
The latest expansion, Dawn of Ragnarök takes players through Odin's journey from man to god as they will embark on an odyssey like never before. The Norse God of War brings new abilities and skills to take out enemies with stealth and force alike.
For players still on the fence about whether or not to purchase the expansion, Ubisoft has provided even further incentivization. It's a new cosmetics bundle and it's now available for unlocking, here's how to get the new Twighlight pack.
How to get the Twighlight pack in Assassin's Creed Valhalla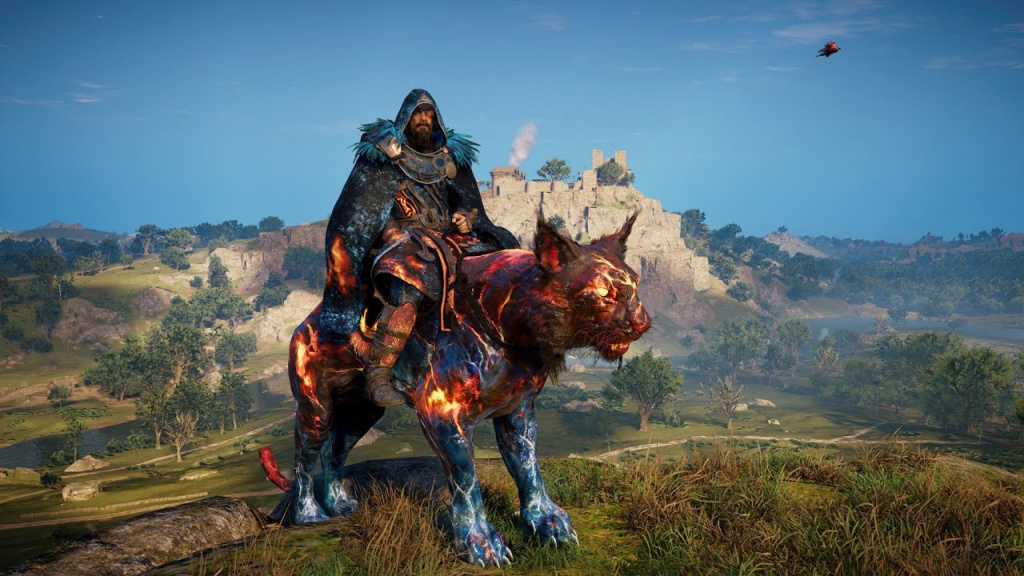 Unlocking the Twighlight pack is a very simple process in AC Valhalla, as it comes in the form of an added bonus. Each player who purchases the new Assassin's Creed Valhalla expansion, The Dawn of Ragnarök, will unlock the Twighlight pack for use in-game.
There are some further specifications for the different versions of the expansion, so follow along for these details. Players who purchased the digital version of the expansion won't need to take any further action, as they will be able to access the Twilight Pack in-game automatically upon purchase.
It's a slightly different process for those who purchased a physical copy of Dawn of Ragnarök, these players will receive a code that they will need to redeem. Here are the necessary steps for the physical copy owners:
Visit the redeem website.
Enter your code exactly as it is shown and select Submit my code.
Log into your Ubisoft account.
Choose the platform you own the game on.
Select Submit my code to finish.
You will then receive an email with the key to
activate
on the platform you selected. Here's another detailed look at the Twighlight pack items and how they appear in-game.
Get access to the Twilight pack by buying Assassin's Creed Valhalla: Dawn of Ragnarök now! pic.twitter.com/WmPHVihRRL

— Assassin's Creed (@assassinscreed) March 22, 2022
For more Assassin's Creed: Valhalla coverage, make sure to go check out our dedicated page. We'll keep you in the loop with all the latest game guides, news, title updates, and more.
Featured image courtesy of Ubisoft.