Months after the successful launch of Assassin's Creed Valhalla, Ubisoft has revealed a lot of new content for the game through their presentation at E3 2021, which will be available in the next few months.
From a new expansion as big as the one launched recently with Wrath of the Druids to a mode that will let us explore the world of Valhalla for free, and for the first time, exclusive content for its second year of launch, this is all that has Ubisoft prepared for Assassin's Creed Valhalla.
AC Valhalla - The Siege of Paris expansion
The Siege of Paris will be the second expansion for Assassin's Creed Valhalla, being released during the summer of 2021, and that will present the most ambitious battle in which Eivor and his clan of Vikings will be involved. Therefore, our protagonist must forge new alliances if he wants to preserve the future of his group.
The addition of this area inspired by the capital of France will leave us with new weapons to wield and new abilities to defeat the new enemies that will appear, as well as a more than diverse map to explore and an intriguing story.
The Siege of Paris will be available through the game's Season Pass, as well as separately on many digital stores.
AC Valhalla - Discovery Tour and new weapons
As part of the free updates coming to the game, Ubisoft will add once again the Discovery Tour, a special game mode that was available in the previous instalments, Assassin's Creed Origins and Odyssey, having a more educational focus.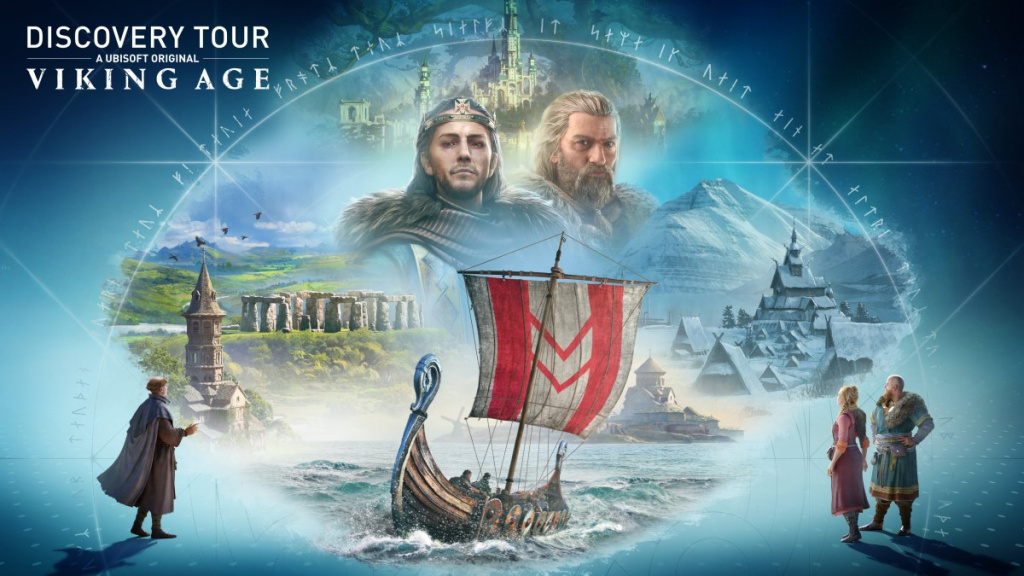 (Picture: Ubisoft)
The Discovery Tour will allow players to navigate the game's map without worrying about following a questline, but rather learning about events and historical places from the Viking era, arriving in the game during the fall of 2021.
In addition, Ubisoft will add new events to the game, along with a new type of one-hand weapons, something players have been asking for a long time, along with bug fixes and general adjustments to the title.
AC Valhalla - Year 2 content
Finally, Ubisoft has decided to close its presentation by confirming Assassin's Creed Valhalla will receive content during its second year of release, something unprecedented with respect to all the games in the franchise.
As part of the content for its Year 2, they decided to share a mysterious teaser for Meteor, the third expansion of the game which will be set in a mythological place related to the Nordic essence, the kingdom of Muspelheim.
Meteor will be focused on the fall of something unidentified that is related to the meteorite, where Eivor will have to investigate what has happened, while he runs into mythological characters. More details about this expansion will be revealed as its development progresses.
Don't forget to check out our dedicated Assassin's Creed Valhalla section, where you can find news, guides, updates, and more.