Ubisoft has shared all the information regarding the new update 1.1.2 of their most recent successful title, Assassin's Creed Valhalla, which brings several changes and improvements to the gameplay, along with a new game mode.
This new addition, known as River Raids, allows players to venture into unexplored regions of England, full of places to loot, with a wealth of treasures, rewards and challenges to discover.
River Raids is available for free to all players, as part of the content for the Yule Season.
Also, new abilities have been added as part of the update, these being:
Berserker Trap: This attaches a trap to your arrow, spreading hallucinatory powder. Any nearby movement causes the trap to trigger. Surprise clueless passersby! 
Battle Cry: In a fit of rage, Eivor lets out a blood-curdling scream, gaining strength and causing nearby enemies to stumble backwards in fear, interrupting their attacks.  
Shoulder Bash: Eivor performs a shoulder bash that pushes back enemies and destroys objects.
In addition to this, players now are able to access a new arsenal of skills:
Assassin Carry: Automatically carry a body after a successful assassination.
Assassin Slide: Slide into enemies and knock them off balance while sprinting.
Power Stroke: Trigger a speed boost on the longship at the cost of stamina. 
Arrow Looter: Eivor has a greater chance of looting arrows from archers. 
Fight Ready: Always start a fight with an adrenaline-filled slot. 
Long Ship Brace: When you are in command of the longship, the crew will raise their shield with you.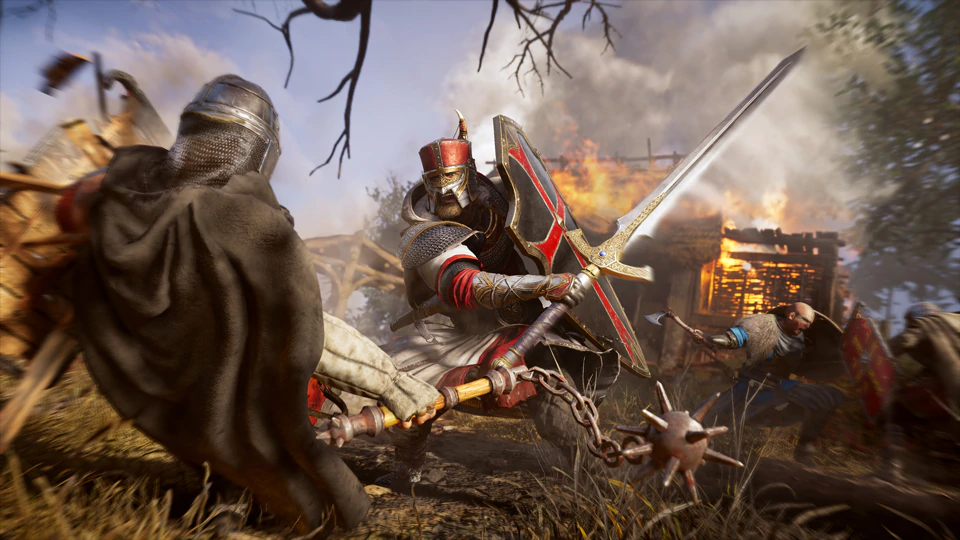 (Picture: Ubisoft)
Various aspects of the game also have certain improvements to make it somewhat more accessible and to some extent, immersive.
These are the most prominent:
Runes and used resources to upgrade Berserker gear will be returned to the player inventory when an item is lost.
Improved vibration feedback during fishing.
Addressed an issue that caused players to leave disguise mode if players perform any attack while riding.
Addressed an issue that prevented players from catching fish in the sea or on coastlines.
Addressed an issue that caused school of fish to take a long time to respawn after one was caught.
Items purchased at the Animus Store will only be given to players after returning to England from Vinland.
Changed predator charge attack animations to give players a little more time to react.
Addressed an issue that prevented fabric from being available.
Added date of purchase to items listed in the owned section of the store.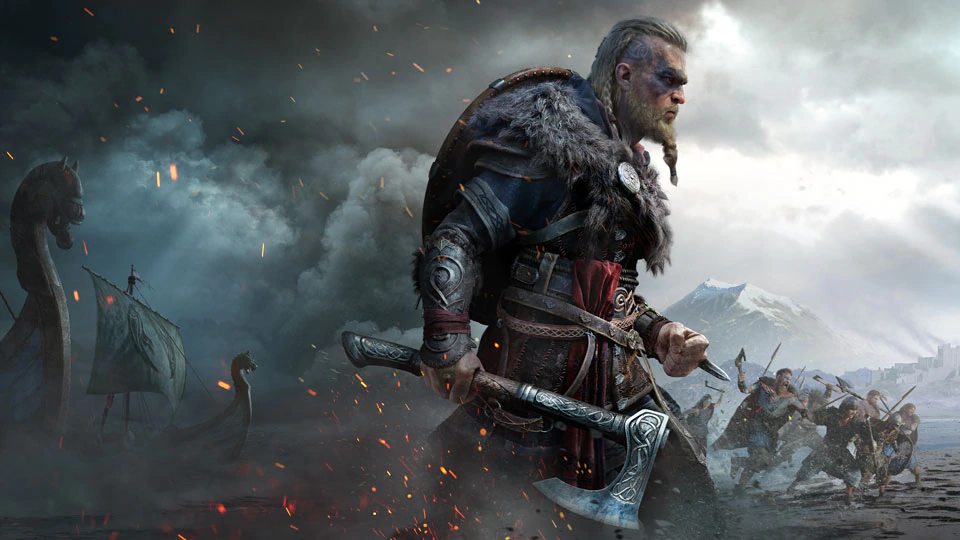 (Picture: Ubisoft)
Along with this, you can check out the full list of bugs and errors fixed through their official blog.
The new update 1.1.2 is now available on Xbox Series X and S, Xbox One, PS5, PS4, Ubisoft Connect, Epic Games Store, Stadia, and Amazon