There's a whole lot of content for prospect Viking raiders to enjoy in Ireland, the location of Assassin's Creed Valhalla's first expansion, Wrath of the Druids. One of the most exciting aspects of the DLC is the new weapon type Sickle. There are two Mythical sicles in the game, and we've already shown you how to get your hands on the Ceremonial Sickle. Now, it's time for a step-by-step guide to getting the Bone Sickle in Valhalla, including its exact location.
How to get Bone Sickle in Valhalla
In order to unlock the Double Trouble Achievement/Trophy (depending on your platform), you will need to wield both Mythical sicles in AC Valhalla Wrath of the Druids.
To get the Bone Sickle is a bit more difficult than the Ceremonial Sickle, as you will need to kill a new Legendary Animal (Black Stout Boar) to claim it as your own.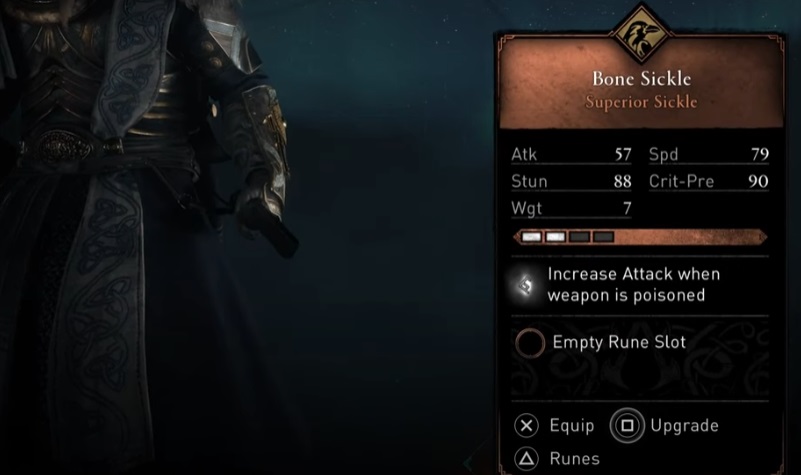 (Picture: Ubisoft)
The Bone Sickle increases attack speed when the weapon is poisoned and has some great stats as you can see from the image above. 
Paired with the Ceremonial Sickle which also increases attack speed, it is an extremely deadly combination to duel-wield. 
How to defeat Black Stout Boar
As we've mentioned in the previous section, you can get the Bone Sickle by killing the Black Stout Boar. First up, check out the location of the Black Stout Boar in the image below.
The Black Stout Boar location is in the South of Ulster, at the Black Pig's Dyke.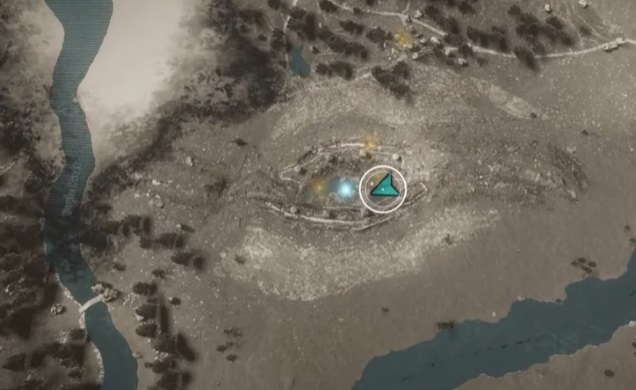 (Picture: Ubisoft)
This new Legendary Animal in AC Valhalla introduced with the Wrath of the Druids expansion is power level 453. This means that while you can play Wrath of the Druids at a much earlier level, you will need to be kitted out in endgame gear to defeat the Black Stout Boar.
The trick to defeating the Black Stout Boar is to pepper it with arrows and learn its attack patterns. Go to town once it falls down. We also recommend hitting its legs with arrows (which is its weak point) and don't try to block or parry its attacks, instead, dodge out of the way.
Youtuber x LunarGaming has a video of the fight, showing how to beat the Black Stout Boar.
Once you've defeated the Black Stout Boar, the new Legendary AC Valhalla animal will drop the Bone Sickle Mythical weapon.
For everything Assassin's Creed Valhalla, check out our dedicated section filled with guides, including guides for the Wrath of the Druids expansion.