Call of Duty: Warzone and Black Ops Cold War
Season 4
starts later this week and
Activision has released
the pre-release roadmap as always. This encompasses every piece of content that fans can expect for the majority of Season 4. 
While the new weapons, maps and Operators are the highlights, there are also the fresh Prestige levels for both Warzone and Black Ops Cold War. The four new levels have become customary in every fresh season. They allow players to have something to work toward every season and also earn some rewards along the way. 
Below, you can view the four new Prestige icons and what rewards you can unlock for hitting the various milestones in Season 4. 
The new Prestige levels and rewards in Cold War and Warzone Season 4
Season 4 for both titles will go live during the morning of 17th June or the evening of 16th June depending on where you reside.
Once this occurs, your Season 3 level will fully reset back to level 1. If you haven't surpassed the first 55 levels yet, you'll keep your level so you can continue to progress on unlocking either game's content. 
For those that have already reached Seasonal Prestige, you'll start back at level 1 but have four brand new Prestiges to unlock. The icons for the new levels can be seen below.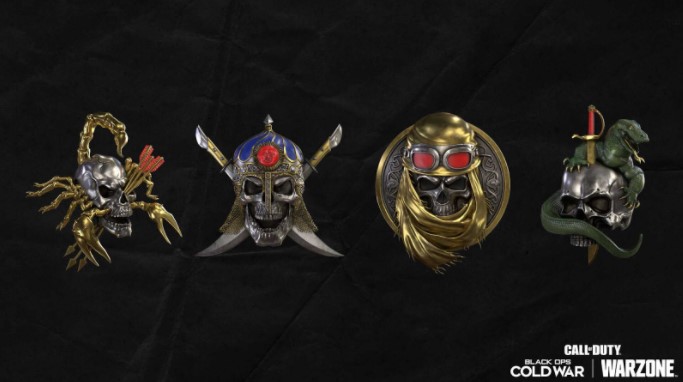 The new Prestige icons in Season 4. (Picture: Activision Blizzard)
These icons can be earned every 50 levels up to level 200. Once you surpass that point, you'll keep unlocking rewards but your icon won't change. However, to earn these specific icons, you need to have reached level 200 in every season prior to this one. If you haven't, then you need to unlock those season's icons first. Luckily, you can keep picking back up where you left off with every new season. 
The official rewards for the Season 4 Prestige levels are as follows: 
Level 50: New Prestige, Emblem, Prestige Key, Weapon Blueprint, and Battle Pass Tier Skip
Level 100: New Prestige, Emblem, Prestige Key, and Battle Pass Tier Skip
Level 150: New Prestige, Emblem, Prestige Key, and Battle Pass Tier Skip
Level 190: All Season Challenges Available
Level 200: New Prestige, Emblem, Prestige Key, Battle Pass Tier Skip, Master Prestige Calling Card
Levels 250 - 1,000: New Prestige Key every 50 levels
No matter your game of choice, be it Warzone, Cold War or Modern Warfare, your seasonal level will increase as you play. All of the games are synced with each other so you can earn XP in any of the three titles. This also includes Battle Pass progression. 
Season 4 is set to go live at 12 am ET on 17th June but the update for Cold War will go live one day earlier at 12 am ET on 16th June.