Activision has released a new melee weapon for Warzone and Black Ops Cold War in the latest update, which could just be the perfect zombie-killing tool as the undead
continue to spread throughout Verdansk
. It is called the E-Tool, and while you can purchase it from the in-game store, there's also a way to unlock it for free, keeping your COD Points safe.
E-Tool in Warzone & Cold War: How to unlock for free
Unlocking the E-Tool for free in Black Ops Cold War, Warzone, and the zombies mode in Cold War isn't all too easy. However, some players might want to give it a go instead of throwing 1,400 COD Points at a bundle via the in-game store.
To unlock the E-Tool for free in Warzone and Cold War, you will need to complete a challenge, which requires you to kill three enemies without dying with another melee weapon. You need to do this in 15 different games in order to complete the challenge and unlock the E-Tool.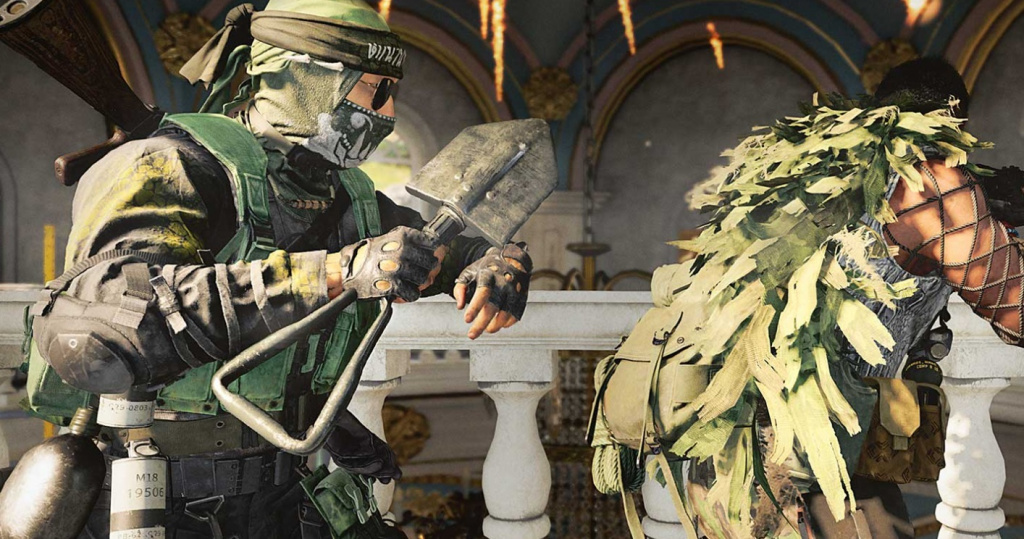 (Picture: Activision)
There's a caveat, however. If you get three kills with a melee weapon without dying, you need to stay in the match until it completes to progress the challenge further.
This is a tall order and in Warzone, it might be almost impossible to unlock the E-Tool due to how huge the map is. 
Therefore, the best way to unlock the E-Tool in Warzone might be to play Cold War matches, preferably on a small map like Nuketown, use utility such as smokes and get the challenge done.
If you want to unlock the E-Tool right away, you can purchase the "Tool of War" bundle in the in-game store.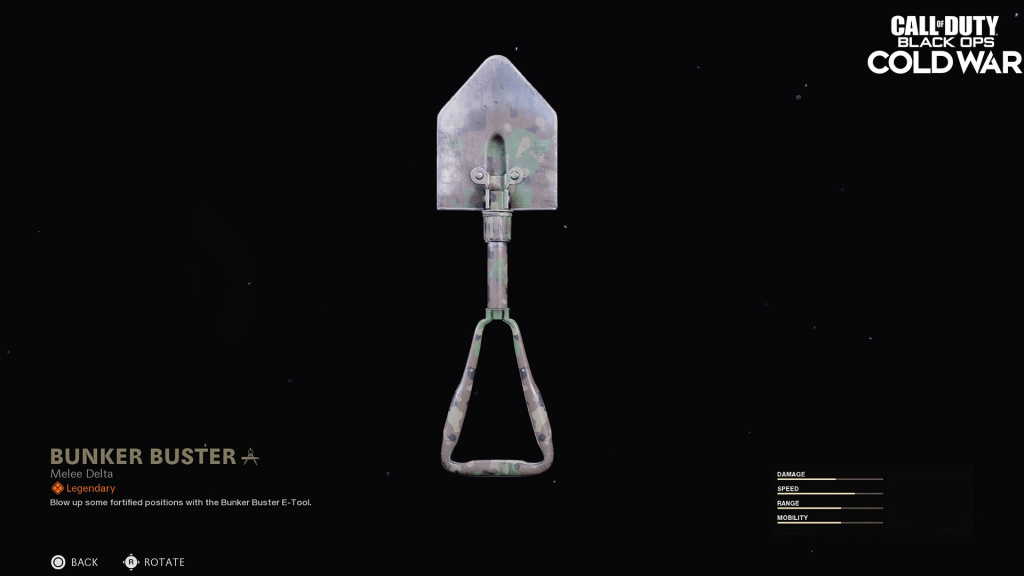 (Picture: Activision)
This bundle features six in-game items, including the Epic "Bunker Buster." This Melee Delta Weapon Blueprint excels in the most rugged terrain.
The bundle also includes the "Revolutionary" Operator Skin for Garcia, the "Pinch" Reticle, the "Cuban Links" Wrist Accessory, the "Entrenching Tool" Weapon Charm, and the "Club Force Trauma" Sticker.
Read more: Warzone March 11 update: Are zombies invading Verdansk?
Good luck unlocking the E-Tool in Warzone and Black Ops Cold War. While you can do it for free, this will be quite challenging.
The E-Tool can kill an enemy in two swings, so it isn't the strongest melee weapon but it does look awesome, doesn't it?