Warzone Season 2 has just started but it seems that the real changes are yet to happen, and Verdansk as we know it might be forever gone.
Rumours related to nukes have been circulating since May last year, ever since players have managed to open the bunkers in Warzone.
Almost a full year has passed since and the nuking event still hasn't occurred but some of the latest changes and leaks from Season 2 are again pointing towards the possible apocalyptic event which will drastically change Verdansk.
As you probably know, with Season 2 a cargo tanker known as the Vodianoy had stranded west of the Zordaya Prison Complex and has brought zombies with it.
I'm posting these here because I believe this is what Verdansk will look like after March 11th. The left one was IN the files. The one on the right is overlapping it to compare. That has been in the files for months going unnoticed. Oddly enough that is lava/magma. pic.twitter.com/jUZ9qMpLaD

— . (@TheGhostOfHope) February 25, 2021
According to the Warzone datamining Twitter account TheGhostOfHope, he has been able to find a really strange map of Verdansk within the game files, where it looks like Verdansk has been submerged in lava.
He did a comparison of the file he has found in the game's files with the current map of Verdansk and it fits perfectly.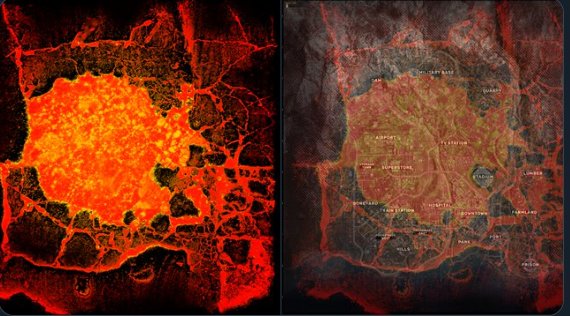 Is this lava or something else? (Picture: Activision)
According to him, this change will occur on 11th March, a day after Warzone's first anniversary, but he doesn't know the meaning of this magma. He noticed that the "magma map" has been in the game files for months without being noticed by dataminers.
One of the current theories amongst the Warzone players is that the zombies will overrun Verdansk and in order to stop the spread, someone will launch nukes on Verdanks, but this definitely doesn't look like the aftermath of a nuclear explosion.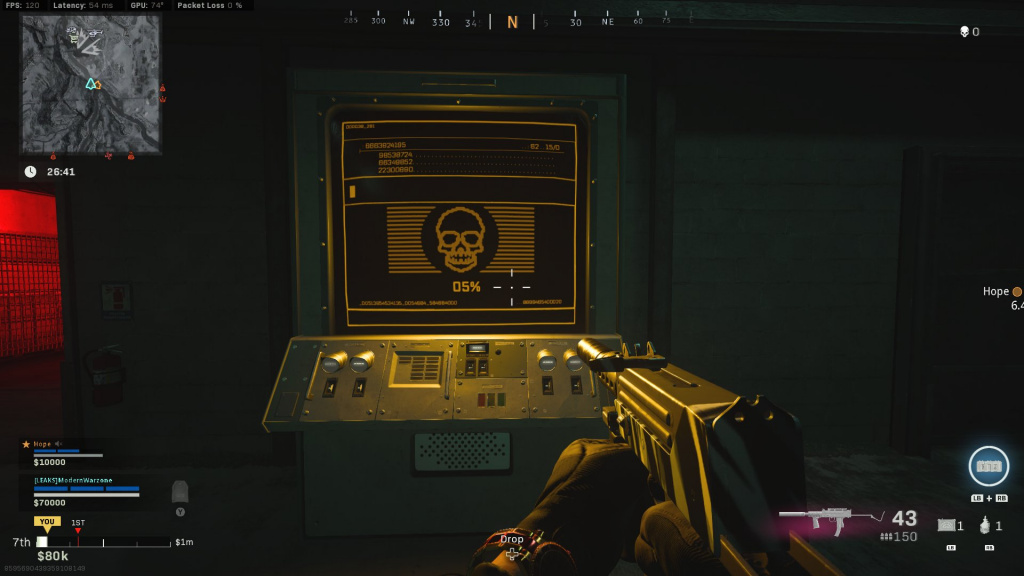 The nuking event will possibly occur once Zombies Machines are at 100% (Picture: Activision)
Another thing which is suggesting that the nuclear attack is imminent is three Missile Silos, which are having Zombies Machines with 5% written on them, which might be some kind of a counter for when will the nuclear event happen. The running theory says that zombies will continue to spread across Verdansk until the progress bar fills to 100% and the missiles detonate. 
One thing is for sure, something big is cooking for Verdansk, and chances for that city to survive unchanged are slim.
While you are waiting for these changes, you can check out our Assault Rifle Season 2 tier list or maybe SMG Season 2 tier list if you prefer close-range combat.