Call of Duty: Warzone and Black Ops Cold War's Season 2 is in full-swing and the weapon meta feels more fluid than it ever has.
The new FARA 83 assault rifle has its fans, likewise the still-powerful FFAR 1, and it looks like nothing will dislodge the MAC-10 from its place as king of the SMGs.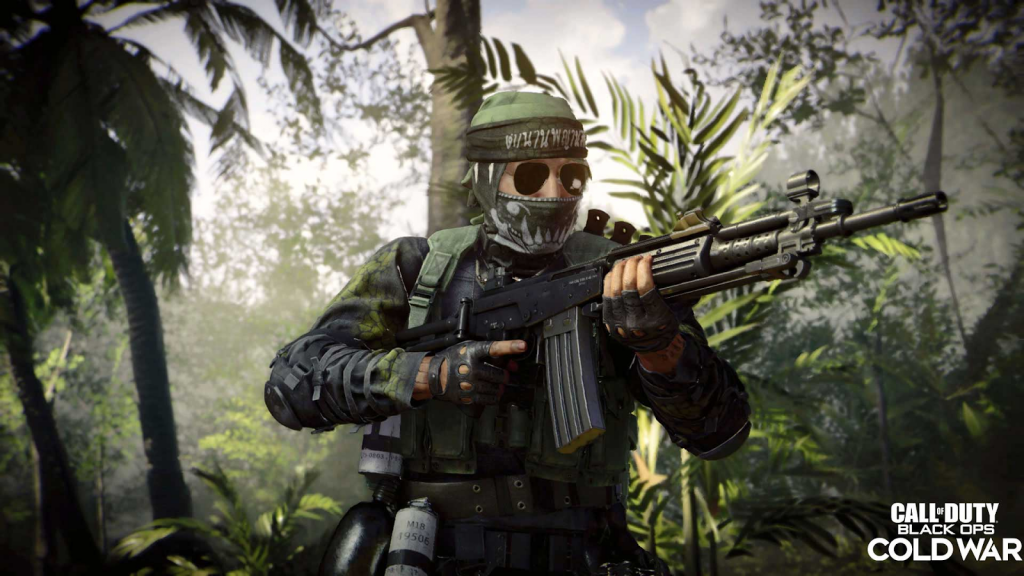 The FARA 83 has impressed in the days since Season 2's release. (Picture: Activision Blizzard)
One gun that has impressed since the beginning of Season 2 is the AUG, not the sub-machine gun Modern Warfare AUG, but the Black Ops Cold War tactical rifle AUG.
It's a weapon that NICKMERCS' claims is the "new king" of the burst firing weapons and though he felt the M16 took that place in Season 1, it was the AUG that is in the front of his mind for Season 2.
He does admit that at range, this tactical rifle and its burst fire, will struggle to compete with an equivalent assault rifle the abilty to melt your opponents at close and mid-range put this gun right into the meta mix.
Best burst AUG loadout for Warzone Season 2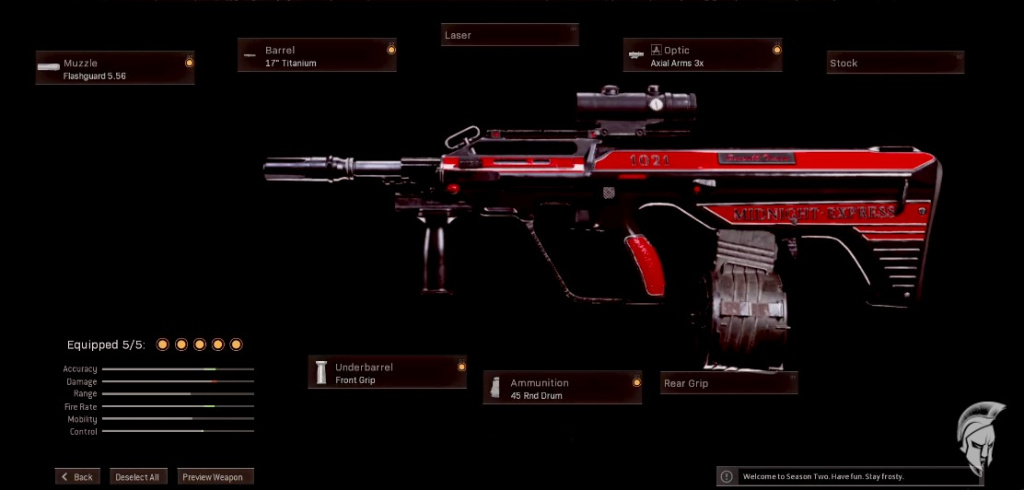 (Picture: NICKMERCS)
Muzzle: Flashguard 5.56
Barrel: 17" Titanium
Optic: Axial Arms 3x 
Underbarrel:  Front Grip
Ammunition: 45 Rnd Drum
Key to this AUG loadout is fitting attachments that will help reduce its vertical recoil, which if left unattended, can make the gun almost unusable.To that end the Front Grip will help you with both the vertical and horizontal recoil.
The 17" Titanium barrel also increases the guns already considerable firerate.
The Flashguard 5.56 increases the Muzzle Flash Concealment by 90% helping keep your firing location unknown for those crucial opening seconds of a firefight.
the Axial Arms 3x optic is a popular choice but its one where we think NICKMERCS could improve this loadout, consider the Visiontech 2x instead.
The 45 Rnd Drum will cost you some ADS and movement speed but the increase in magazine capacity more than makes up for it.
You check out how NICKMERCS' got on with the AUG in his latest YouTube upload. Spoiler alert: He kills a lot of people.