Call of Duty: Warzone hasn't been quite the same since Black Ops Cold War's weapon pool was introduced to the game. The DMR-14 sniper rifle, Mac-10 and, soon after, the dual wield Diamattis were all discovered to be far more powerful than their Modern Warfare counterparts, skewing the meta, and sucking the fun out of the game.
Thankfully the developers are wasting no time in implementing the planned nerfs that yesterday they revealed were on the way, with a patch now live on the servers that reduce the efficacy of these troublesome weapons.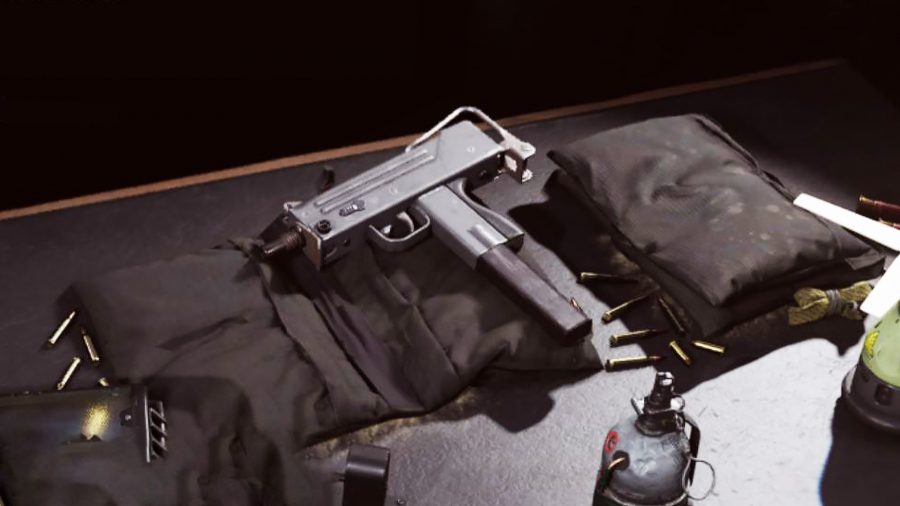 The Mac-10 quickly become one of the most infuriating guns to face since its introduction to Warzone. (Picture: Activision Blizzard)
For the DMR-14, Type 63 and Mac-10 the nerfs reduce their headshot damage, with the first two listed also receiving an increase to their recoil.
For the Diamattis, the developers have targetted the dual pistols accuracy with increased hip fire spread and decreased damage range.
The time has come.

📄#Warzone update going live:

- DMR 14 - Reduced headshot damage, increased recoil
- Type 63 - Reduced headshot damage, increased recoil
- Mac-10 - Decreased headshot multiplier
- Dual pistols - Increased hip fire spread, decreased damage range

— Raven Software (@RavenSoftware) January 6, 2021
This patch is clearly a hotfix to quickly establish some sort of normality to the game as no other changes or additions were listed in the patch notes that were released as a tweet rather than a more complete document elsewhere.
It should be noted that these changes are only for Warzone with the weapon's stats staying the same for Black Ops Cold War's regular multiplayer modes.
The update is now live.
6th January Warzone full patch notes
DMR 14: Reduced headshot damage, increased recoil
Type 63: Reduced headshot damage, increased recoil
Mac-10: Decreased headshot multiplier
Dual pistols: Increased hip-fire spread, decreased damage range