Clash Royale Season 16 released on 5th October, with the balance updates to follow on 6th October. While Supercell is yet to deploy the balance update, the balance changes for Clash Royale Season 16 has already been detailed, alongside two new cards as well as the Pass Royale rewards.
Clash Royale balance changes
First up, everyone who loves competitive Clash Royale should know what balance changes come with Season 16.
In total, six cards have received balance for Clash Royale Season 16. These include Musketeer and Three Musketeers, Skeleton Dragons, Heal Spirit, Battle Healer and Royale Ghost.
Check out all the balance changes for Clash Royale Season 16 via Royale API below.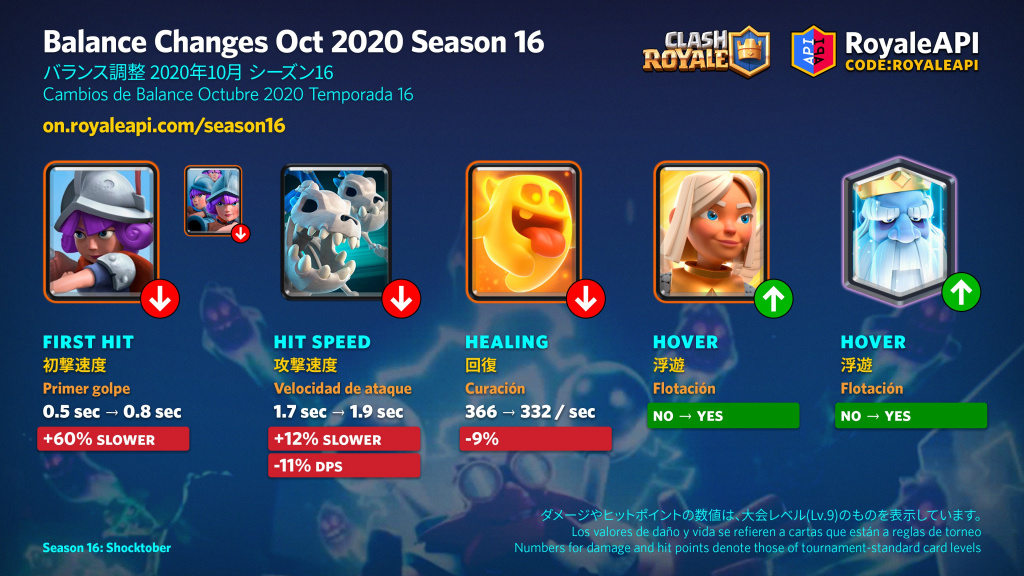 (Picture: Royale API)
For those who don't know, the Hover mechanic balance change for Battle Healer and Royal Ghost allows the units to move over the river without being obstructed, opening up the possibility of new tactics.
New Clash Royale cards
The 100th card coming to Clash Royale is the Electro Giant, and this mammoth, electrified tower killer will be joined by the Electro Spirit. Unfortunately, no details on the Electro Spirit has been shared in terms of stats.
However, for the Electro Giant, we've got all the stats thanks to Royale API.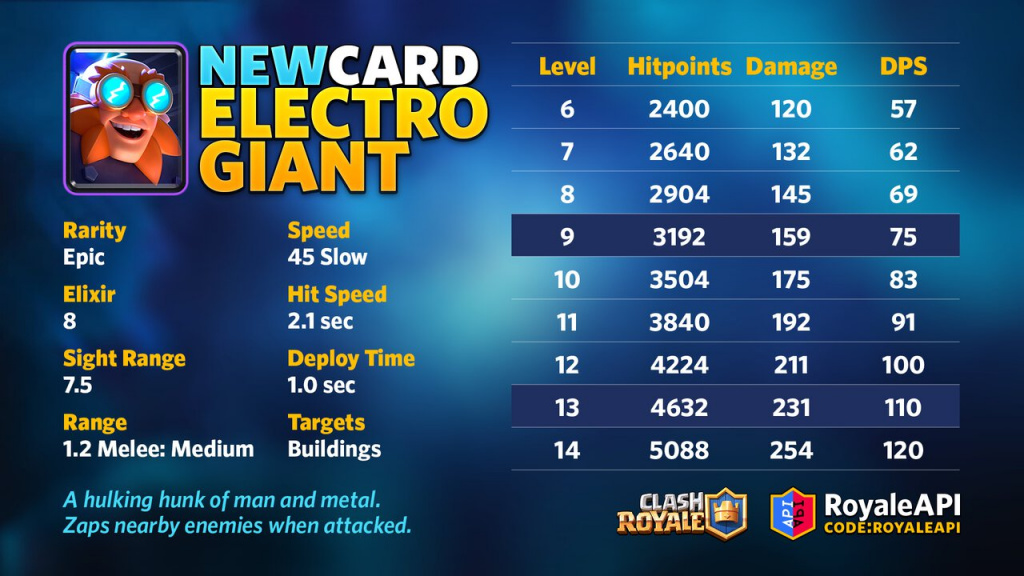 (Picture: Royale API)
Both the Electro Giant and the Electro Spirit will be boosted cards for Clash Royale Season 16.
Pass Royale rewards
With every new season comes another Pass Royale to level up.
Pass Royale Season 16 rewards include:
Unique Tower Skin (Electro Tower)
Four Electro Giant emotes
40,000 Gold
6 x Pass Royale Lightning Chest
3 x Rare Pass Royale Lightning Chest
4 x Epic Pass Royale Lightning Chest
4 Trade Tokens
Up to 7 Strikes per chest
1 Legendary Chest!
Bonus Bank Gold (up to 10,000 Gold)
Check out all the Electro Giant emotes in action below
With Pass Royale you instantly unlock:
Unlimited re-entries and continues for Special Challenges
Automatic chest unlocking
Strikes for all Pass Royale & Crown Chests
An exclusive Pass Royale golden name
Gifts for all Clanmates
For a look at everything Clash Royale Season 16 offers, check out the video from Supercell below.
Keep in mind the Pass Royale is now live but balance changes will only arrive on 6th October, with an exact time yet to be revealed.