Infinity Ward has just released this weekend's playlist update for Call of Duty Warzone.
Armored Royale is a variation of Warzone's standard battle royale gameplay, but with a special gimmick: powerful armoured Cargo Trucks!
This weekend's #Warzone playlist update is here! Hop into Armored Royale, now live across all platforms!

— Infinity Ward (@InfinityWard) November 20, 2020
In Armored Royale it's all about the Cargo Truck, a familiar vehicle from a standard Battle Royale map.
But in this mode, the Cargo Truck comes with some powerful upgrades, including reinforced armour plating, a built-in turret, and a custom mobile Buy Station for vehicle upgrades in the flatbed.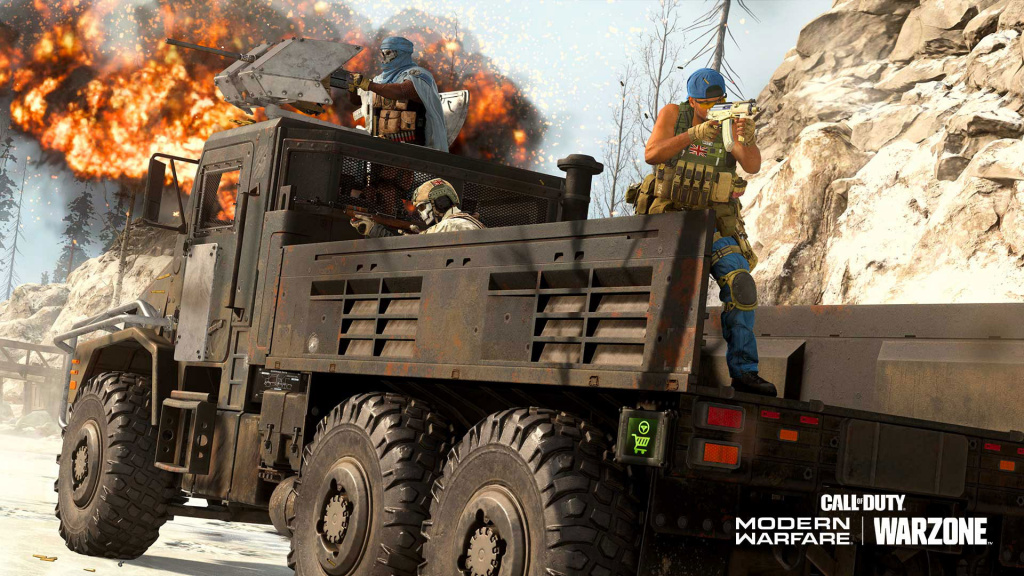 In Armored Royale, squads will begin the match by dropping over their designated armoured Cargo Truck, and the whole gameplay is built around them because once the truck is destroyed, players from that squad will no longer be able to respawn.
Squads can buy a new truck at a regular Buy Station, located around Verdansk, but they are pricey, and staying without them will make that squad exposed to other teams.
And that's about everything you need to know about the mode, but if you are interested to find out more and read some tips, visit the official Armored Royale page.
Black Ops Cold War Season One releases on 10th December 2020, and Activision has confirmed that the process of integration between Warzone and Cold War will start around that time, which will come along with a completely new Warzone map.