Infinity Ward decided to crank up the heat with the Haunting of Verdansk event in Call of Duty: Warzone. Not only did the developers introduce content like Zombie Royale and the flaming
pumpkin heads
, but they also released some terrifying cosmetic bundles. 
The focal point of these bundles is JigSaw, from the Saw movie franchise, and Leatherface, from the Texas Chainsaw Massacre franchise. While both are horrifying in their own right, it seems Leatherface has a new easter egg in Warzone.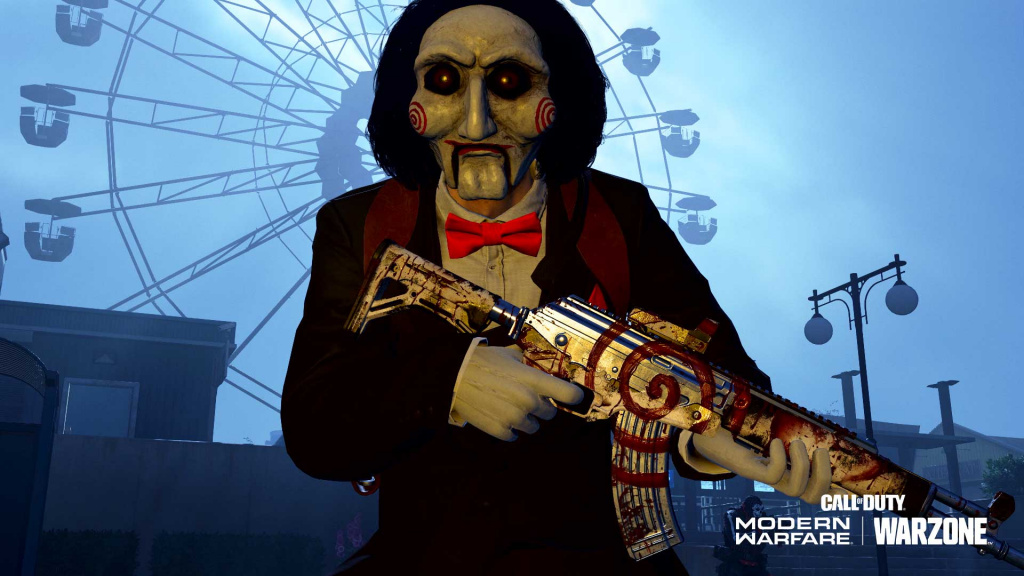 Both JigSaw and Leatherface were added to Warzone with the Haunting of Verdansk update. (Picture via Activision)
This easter egg can be found by anyone who decides to play a match of the battle royale but you're best-served doing it in the Zombie Royale mode, where Verdansk is just a little scarier. 
Finding the Leatherface easter egg in Warzone 
All in all, the easter egg isn't that difficult to find. Unlike some other secrets on the Warzone map, like the train easter egg, the Leatherface version shouldn't take more than a few minutes.
As previously stated, it seems you can find the easter egg in any current match of Warzone. However, going into Zombie Royale to find it on the night version of Verdansk is where most have chosen to go.
In order to find it, all you need to do is head to Krovnik Farmland and go to a very specific house. The house is located in the middle of the location, as you can see in the image below.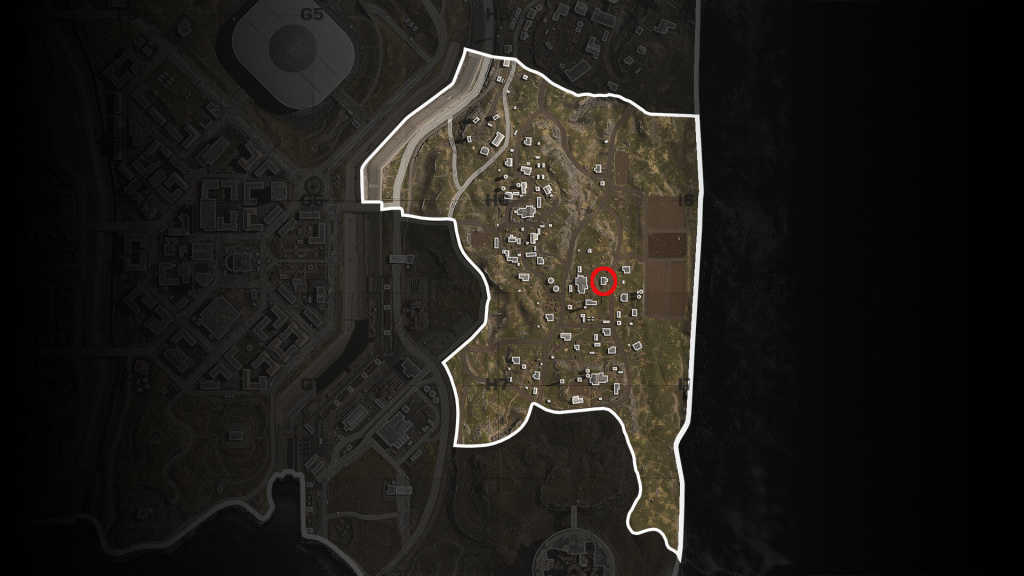 The house you want to visit is outlined in red. (Picture via Activision)
At this house, you can clearly see Leatherface in one of the windows and various body parts thrown around the house. If you want to petrified though, try and head upstairs towards the chainsaw noises. You'll be greeted by some unforgiving characters who will give you yet another jumpscare. 
There are no rewards to be earned by this easter egg but for fans of the Texas Chainsaw Massacre, this should be at the top of your to-do list in Warzone.