Infinity Ward surprised the community last night when they rolled out Update 1.28. While the patch seemed normal at first, players quickly noticed that both Call of Duty: Modern Warfare and Warzone had a new addition. The JAK-12, more commonly referred to as the AA-12, was finally added to each game after months of speculation and leaks. 
The weapon is a fully-automatic shotgun that can do some real damage up close. Those who played Modern Warfare 2 and 3 will know this gun fairly well but for newcomers, prepare for a rollercoaster of an experience. However, no matter if you're a veteran or not, you still need to complete a challenge in order to unlock the JAK-12 in either Modern Warfare or Warzone. 
Unlocking the JAK-12 in Modern Warfare and Warzone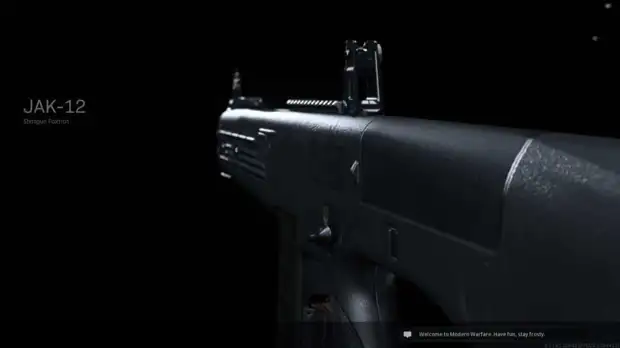 The best news about unlocking the new shotgun is that you don't have to spend any money or be a certain level. All you have to do is complete one challenge in-game and the JAK-12 is yours to use in both Modern Warfare multiplayer and Warzone battle royale. 
If you head into the Loadout section of Modern Warfare and scroll over to the Shotgun category, you can see exactly what that challenge is. By hovering over the JAK-12, you'll see the challenge requires you to: 
Get 3 Hipfire Kills using Shotguns in 7 different matches 
This is not a very difficult challenge. Simply hop into Modern Warfare multiplayer and equip any shotgun you have unlocked. We recommend the Origin 12 since it's severely overpowered right now and has great hipfire accuracy. After you get three hipfire kills in seven different matches, the JAK-12 is fully yours to use and level up.