The first week of the CWL Pro League Stage 2 has now finalised, with each team from Division A having played up to four matches. The standings are starting to take shape, and the bar has been set for the next week of action.Have a look at our Week 1 overview here.
FaZe fall flat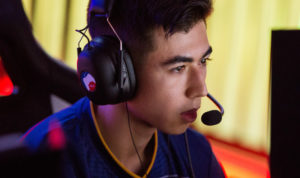 Following a surprising win at Stage 1 playoffs, people weren't sure what to expect with FaZe Clan going in to Stage 2.
Having not made any changes during the rostermania period following CWL Seattle, and with star player Zooma having been unsettled following a failed move to OpTic Gaming, it was hard to say where the team stood.
Now, we can judge them a little better – and it's not looking good.
FaZe are currently in seventh place – above only Epsilon, who won only two series' during Stage 1 – with a 0-3 record.
This not only showcases the amount of talent on display in the CWL Pro League, but just makes FaZe Clan's disappointments stand out more.
They will be looking to turn their chances around next week, especially Zooma who last night dropped 51 kills, only for his team to lose the map and the series.
Red Reserve run rampant
Red Reserve – with the addition of Europe's top prospect Skrapz to replace Joshh – have already started to make their mark in Stage 2, with a 3-0 record in the first week.
They beat two-time World War II champions Team Kaliber 3-2, as well as pushing British brethren Epsilon and Splyce further down the leaderboard with 3-0 and 3-1 wins respectively.
In the battle for European supremacy, it seems Red Reserve are very much in the lead right now.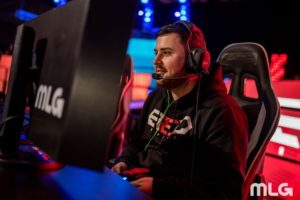 Splyce roster changes look bleak
There was, understandably, some uproar when Splyce decided to drop Tommey from the team following CWL Seattle. He had been the most consistent and highest performing player on the team, but based on internal issues the team decided to make a change.
This led to Splyce picking up Joshh, formerly of Red Reserve, who already has a long and storied history with each Splyce member individually.
He hasn't lived up to the form that Tommey often hit in order to win matches, but he is a veteran that has proved countless times that he can make any team work.
Although the roster change may look like a mistake now, we will have to wait and see where Splyce end up by the time Stage 2 ends before making any judgement.
Jurd comes in clutch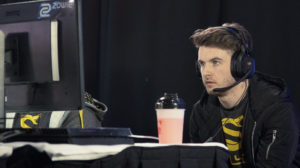 Jurd is often underrated in international affairs. His aggressive playstyle does not often lead to him having highlight-reel plays or a newsworthy KDR, but this week he kept his team in the game multiple times.
With a 1v3 and 1v4 in the same Search and Destroy map against Evil Geniuses, we might be seeing a different Jurd than we are used to in CWL Pro League Stage 2.
Make sure to view our highlights page for all of the best – and worst – plays of CWL Pro League Stage 2, Week 1.
Things to look out for in Week Two
Week Two gets underway next Tuesday with three more days of intense Call of Duty action, and Division A teams halfway through their Stage 2 journeys. We don't expect to see half as many clutch plays from Jurd, but don't be surprised to see Splyce get a few more wins under their belt – they're the most successful European players in Call of Duty history for a reason. The same can be said for FaZe Clan – we highly doubt they finish the first half of Stage 2 with a 0-7 record, despite the fact they've been struggling to find much luck yet. Also, keep an eye out for Echo Fox. With all the other drama surrounding the league, its easy to overlook their unexpected 3-1 record. Maybe they just had a good week, but it will be interesting to see what they can do going forward.