We've already shown you how to unlock the new .50 GS pistol, aka the Desert Eagle in COD: Mobile, and we've also shared the best standard loadout for the new secondary weapon. Now, it is time for the best Akimbo loadout for the .50 GS in COD: Mobile. This loadout is for those who want to feel like an action hero, blasting through their opponents with two hand-canons. 
Best .50 GS Akimbo loadout
First off, for those who are not aware, or are new to COD: Mobile, the Akimbo perk allows you to duel wield weapons with a high fire rate, and disabled Aim Down Sight (ADS).
Therefore, it is obviously a close-range loadout for the .50 GS allowing you to run-and-gun to your heart's desire.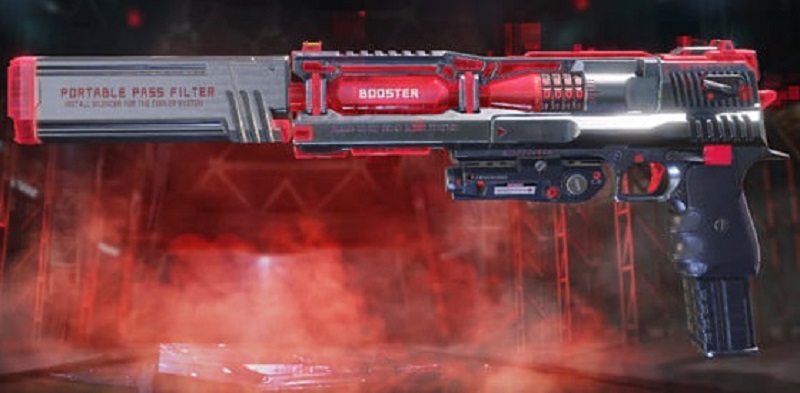 (Picture: Activision)
With the fire rate of the .50 GS pistol being relatively low, the Akimbo perk helps increase the potential DPS, not to mention you will be firing two highly-potent shots. If both hit on an enemy, they will likely die.
Check out the best .50 GS loadout with the Akimbo perk in COD: Mobile below.
Perk: Akimbo
Muzzle: MIP Light Flash Guard
Trigger Action: Match Grade Trigger
Laser: RTC Laser 1mW
Barrel: OWC Marksman
With the best .50 GS loadout using the Akimbo perk, we've sacrificed a little bit of mobility, all while increasing accuracy, fire rate and range from the weapon's base stats. 
It is perfect for close-quarter combat, can be decent at medium range but is highly ineffective at long-range battles, so keep this in mind when you head into a match.