The legendary FAMAS ( FR .556) assault rifle has finally arrived in COD: Mobile with Season 1 New Order.
This iconic Call of Duty weapon is available as a free Battle Pass reward once you unlock it at tier 20. 
FR .556 is fantastic for long-range firefights and it has strong burst fire capabilities as well.
It also has solid accuracy, and because of that, it is a perfect medium-to-long-range assault rifle.
But, can it be even better? Let's see what attachments we can add to it to make it the deadliest assault rifle you have ever played in COD: Mobile.
Best FR .556 (FAMAS) gunsmith build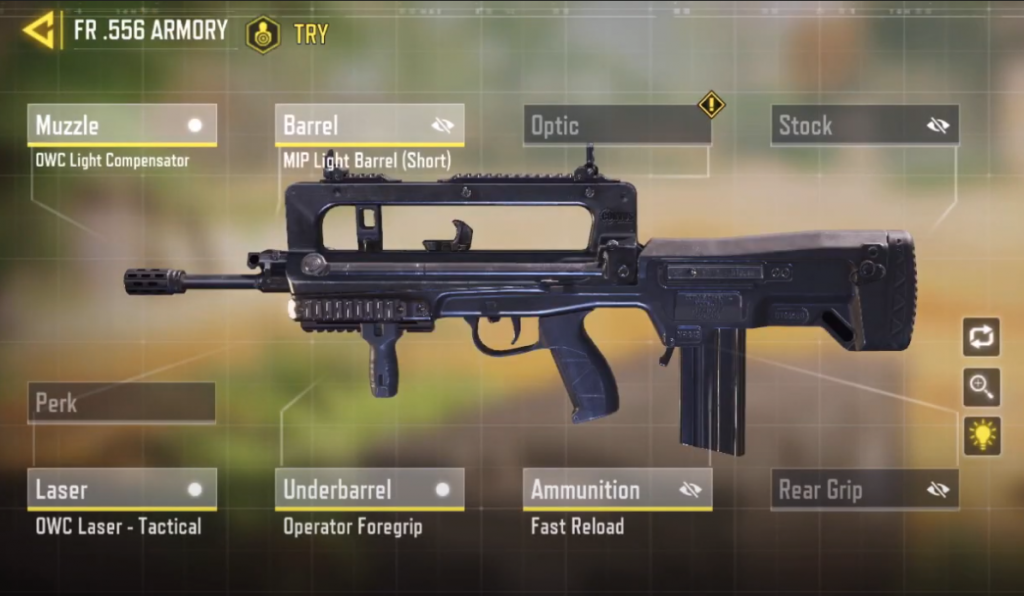 (Picture: Activision)
Underbarrel - Operator Foregrip
Reduces Vertical Recoil (-13-9%) which is really needed for this weapon, but it will add +8% ADS time.
Laser - OWC Laser Tactical
It will help you to compensate for ADS time and with less ADS Bullet Spread, you will be more accurate.
Barrel - MIP Light Barrel (Short)
More ADS Bullet Spread reduction and +20% Damage Range will help you to be better in long-range fights, but it will cost you +14% ADS Time.
Muzzle - OWC Light Compensator
It will help you to be even more accurate, with both Vertical(-11.1%) and Horizontal(-7%) Recoil reduction. Unfortunately, it adds up +5% ADS Time, and +8% ADS Bullet Spread.
Rear Grip - Granulated Grip Tape
Finally, you will want to negate some of the added ADS Bullet Spread, and Granulated Grip Tape will help you there significantly, with -11-9%.
And there you have it, this is our best build for the new Season 1 assault rifle! Before you try this build, we advise you to try the basic FR .556 version, so that you can get the see how the weapon behaves and what are its strengths and weaknesses.
Enjoy testing our FR .556 build, good luck with your Battle Pass grind, and have fun in Season 1!