The MK2 Carbine is the newest addition to the arsenal of weapons in COD: Mobile.
This marksman rifle was first featured in Call of Duty: Modern Warfare, later it has found its way to Warzone, and now we will be able to play it in COD: Mobile as well.
The weapon is described as a "highly accurate lever-action rifle" which can kill an enemy with just a few good shots.
The most prominent disadvantage of this rifle is when you are facing multiple enemies as it can't deal with more than one target at once, so we advise you to play safe and stay away from unnecessary danger when using the MK2 Carbine. Try to isolate your enemies and deal with them individually.

(Picture: Activision)
The good thing is that the Heartbeat Sensor has been added to the game with Season 4, which will allow you to check if there are enemies near you and act accordingly. Do this often!
With all that being said, let's check out what we think is the best class setup for the MK2 Carbine in COD: Mobile.
Best MK2 Carbine gunsmith loadout for COD: Mobile
We think that these attachments will give you the best MK2 Carbine gunsmith loadout.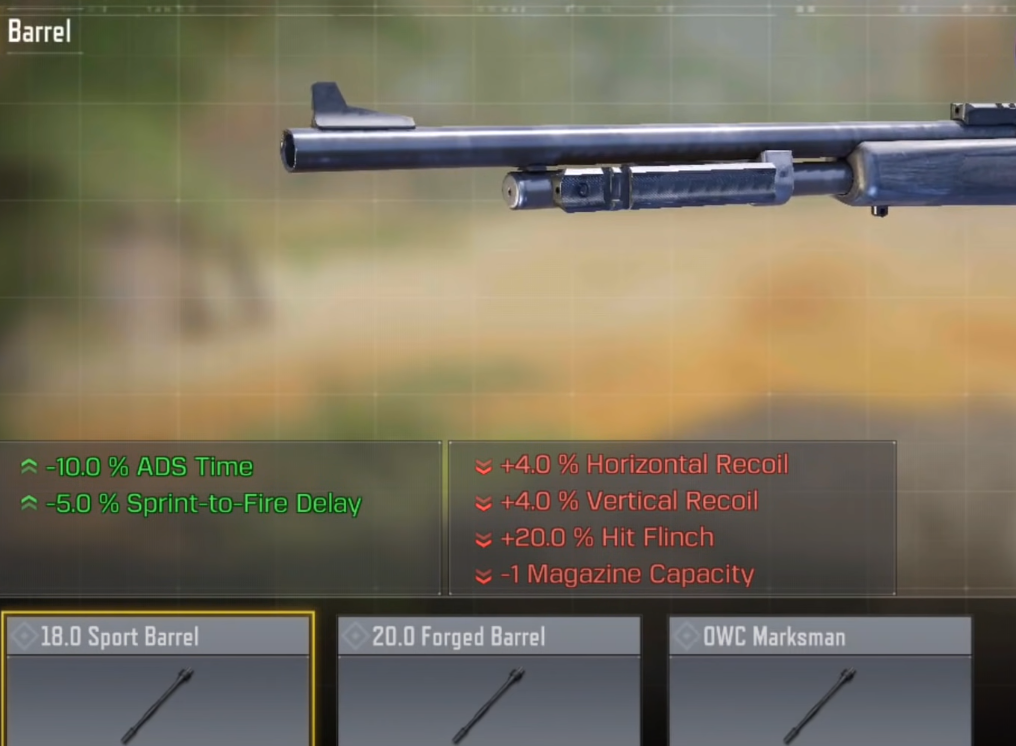 (Picture: Activision)
Barrel: 18.0 Sport Barrel
You will need a decent speed with this build, that's why faster ADS time and lesser spring-to-fire delay are important. You will get a bit more recoil as a downside, but numbers are really not that big.
Stock: Ultralight Hollow
We are continuing with the ADS theme by adding 15% ADS movement speed and additional ADS Time reduction. Keep in mind that this will add even more recoil, so you will need to aim well, or you will lose control.

(Picture: Activision)
Rear Grip: Stippled Grip Tape
By now you are starting to see a pattern here. The Stippled Grip Tape will further emphasize the importance to be ready to shot as quickly as possible.
Laser: OWC Tactical Laser
And yes, you got it right. We've chosen the OWC Laser for even faster spring-to-fire time and reduction on the ADS Time.
And there you have it, this is probably the best MK2 Carbine gunsmith loadout in COD: Mobile Season 4.
Keep in mind that this is an extremely risky build and it requires quick reflexes and laser-like precision.
It will reward you profusely if you can aim well and if you are not missing your targets often, as you will always be ready to shot. But if you are not confident in your aiming, you will be punished as the weapon's flinch and recoil with this build are borderline unbearable.