COD: Mobile released just over a year ago and has released a plethora of fan-favorite weapons into the game. From the Locus to the DR-H, fans have been pleasantly surprised to see weapons from the past return in the hit mobile title. Although, while these weapons are certainly popular due to their novelty, some guns in COD: Mobile are still at the top of their respective categories over one year later. 
One of those guns is the RUS-79U submachine gun. Essentially the AK74U from other Call of Duty titles, this SMG is a near-perfect balance of every statistic. It has great damage, accuracy, range, and mobility, which is why it's still used widely to this day. However, with the recent Gunsmith update, some fans aren't sure what to run on the weapon.
Best RUS-79U loadout in COD: Mobile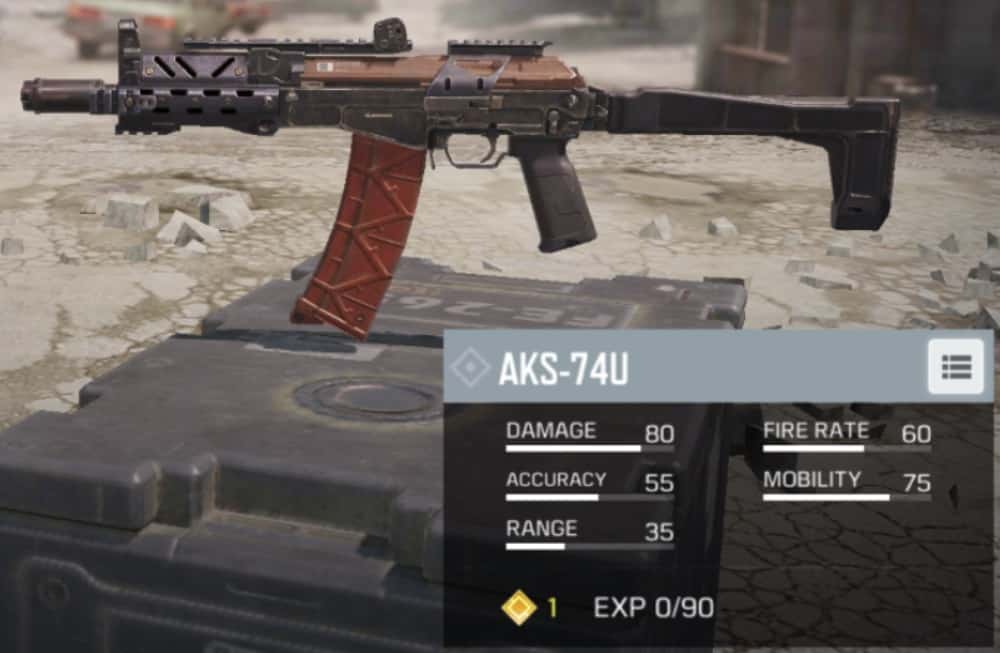 (Picture: TiMi Studios)
There a few different routes to take when designing a loadout for the RUS-79U. Some fans might like the aggressive route, which implements attachments like No Stock to really boost up your ADS speed. On the other hand, you can turn the SMG into a smaller version of the AK47 with the right stock and barrel. 
However, we feel the RUS-79U is best-served using a mix of these two options. 
Barrel: OWC Marksman
Stock: YKM Combat Stock
Underbarrel: Ranger Foregrip
Ammunition: 38 Round Fast Reload
Rear Grip: Stippled Grip Tape
The five attachments featured in the loadout all benefit the RUS-79U in different ways. From range and damage buffs to ironing out the accuracy, you won't be lacking in any area.
However, if you truly need an extra boost to your accuracy, we recommend equipping the OWC Laser in place of the 38 Round Fast Reload magazine. The Laser will help with your hipfire accuracy and bringing your gun up quicker.
Although, we feel the extra bullets in your magazine benefits you slightly more if you plan on taking on more than one enemy at a time in COD: Mobile.