The SP-R 208 marksman rifle is one of the latest additions to its category, added earlier this year in COD: Mobile Season 2.
The weapon has quickly proven to be very potent, especially in medium to close range situations, as it boats very high basic damage and outstanding accuracy. On top of that, it also comes with a decent range and mobility.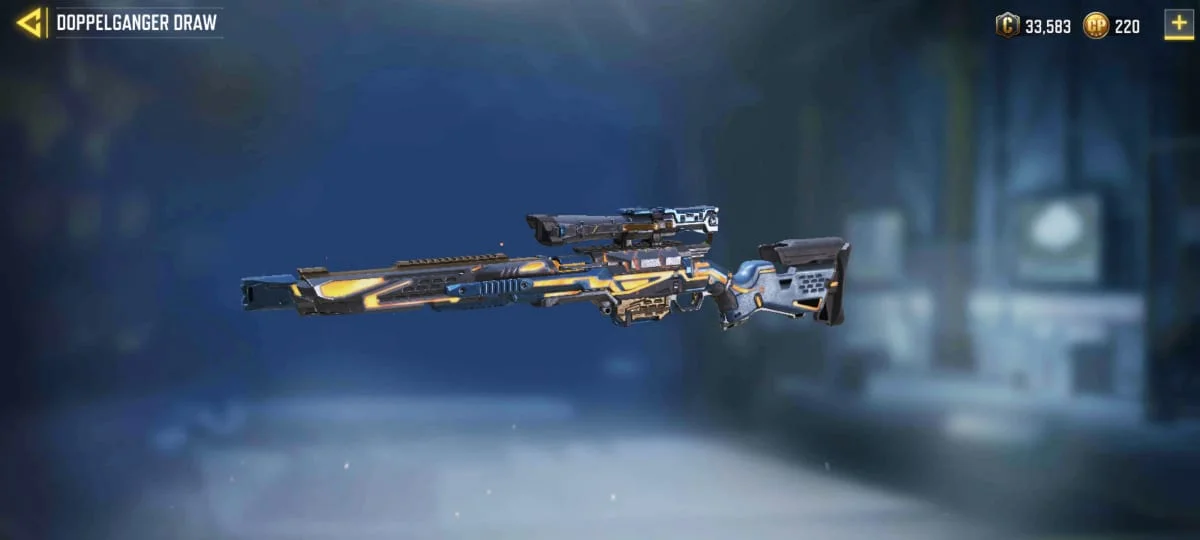 All things considered, the gun has everything we want from a great marksman rifle, and that's why it is an S-Tier weapon in our Season 5 Sniper/Marksman Rifle tier list.
The SP-R 208 is a great weapon even in its default form, however, there's still a lot of space to improve it and make it even more efficient.
Let's check out what attachments we think work best for the SP-R 208 in COD: Mobile Season 5.
The best SP-R 208 gunsmith setup for COD: Mobile Season 5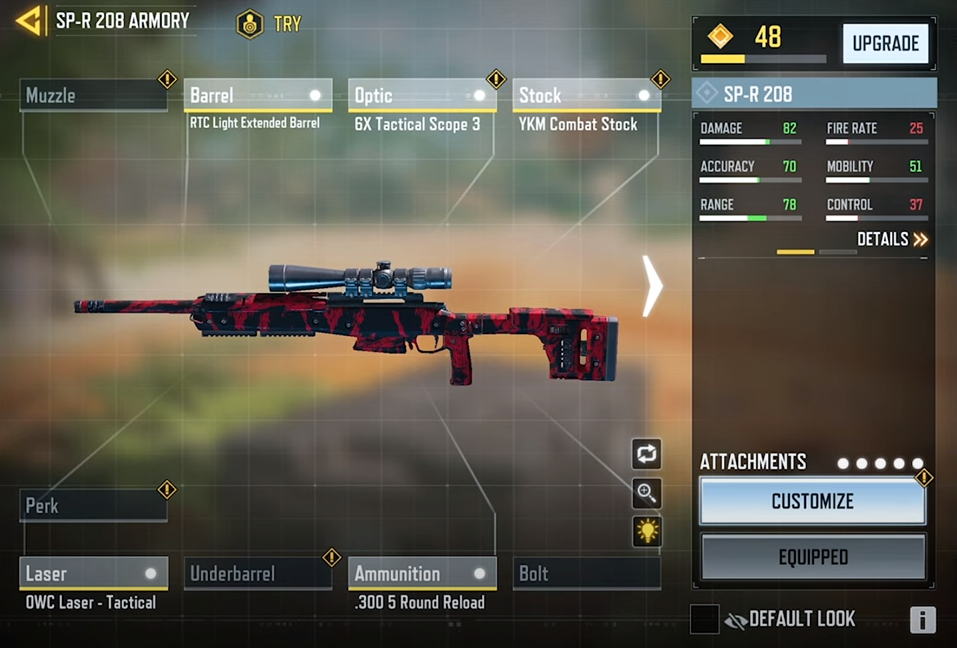 In spite of, in our opinion, being one of the best marksman rifles in the game, this weapon has one severe disadvantage - it is ridiculously hard to control it.
And if you are here to find out how to make it more manageable, we are sorry to disappoint you, but you will not find that here. This build focuses on emphasizing the weapon's strengths rather than minimizing weaknesses.
With that being said, this is the best SP-R 208 class setup for  COD: Mobile Season 5:
Barrel: RTC Light Monolithic Silencer Barrel.
Optic: 6X Tactical Scope 3.
Stock: YKM Combat Stock.
Laser: OWC Laser - Tactical.
Ammunition: .300 5 Round Reload.
This build will further improve your range and damage, making it even deadlier in mid-range combats. While nothing crazy, your mobility will still be decent, just enough to allow you to quickly reposition and move to a safer place. Finally, the weapon's already good accuracy will be further improved.
With this build, your goal is to locate targets quickly and eliminate them from a medium distance, often with just a single bullet. The weapon's great range and high raw damage will frequently result in one-shot-one-kill encounters, but you need to make sure not to miss, as the weapon can be slow and hard to control.
If you are confident in your aiming and skills, you will be unstoppable, otherwise, you will need to practise first, as there is no room for mistakes here.
And while you are here, don't forget to check out our dedicated COD Mobile section, featuring all the news, guides, weapon tier lists, loadouts and more.