With the release of season 7 'Elite of the Elite' update, Call of Duty: Mobile received many new challenges that will run throughout the whole season. The Best-in-Class is one of them that emerged with season 7 in COD Mobile. 
The Best-in-Class is packed with a whole new set of tasks and rewards, making it one of the unique challenges yet. Here's everything to know about it, including duration, missions, rewards and more.
COD Mobile: Best-in-Class seasonal challenge duration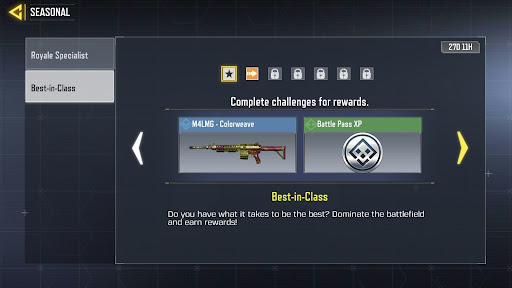 Call of Duty: Mobile Best-in-Class challenge started on 26th August and will end on 23rd September.
While it lasts in the game, players can get various free rewards by completing multiple tasks. However, don't forget to finish all of them before season 7 ends to grab all the beautiful rewards. 
COD Mobile Best-in-Class: Missions and Rewards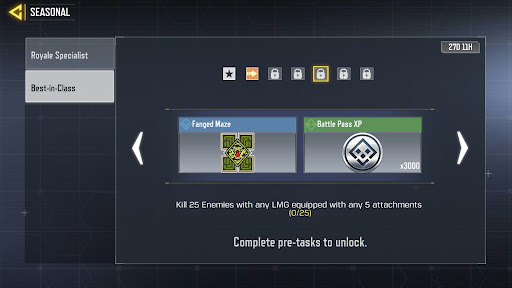 This six-part seasonal challenge is generally focused on using Operator Skills and LMGs in Multiplayer. At each stage, players will encounter different tasks and rewards. Here's the list of missions and rewards:
Stage 1
Objective: Deal 1500 damage in MP matches

Rewards: Credits x200 and Battle Pass XP x1000
Stage 2
Objective: Kill 15 enemies with Operator Skills in MP Matches

Rewards: Weapon XP cards x15 and Battle Pass XP x1000
Stage 3
Objective: Use the Kinetic Armor Operator Skill 5 times

Rewards: GKS - Scarab and Battle Pass XP x2000
Stage 4
Objective: Kill 25 enemies with any LMG equipped with any 5 attachments

Rewards: Fanged Maze and Battle Pass XP x3000
Stage 5
Objective: Unlock the Rip N' Tear camo for the Hades primary weapon

Rewards: Weapon XP cards x20 and Battle Pass XP x3000
Stage 6
Objective: Win 5 MP matches with any Hades

Rewards: M4LMG - Colorweave and Battle Pass XP x4000
While it requires plenty of time to complete the challenge, players can rack up an enormous amount of battle pass XP along with several weapon camos. However, it's worth noting all the stages must be completed in sequential order only.
Check out our dedicated section filled to the brim with COD: Mobile news, weapon tier lists, guides, leaks and much more.