Call of Duty: Mobile continues to evolve with the new updates, as Activision rolling out the upcoming Season 7 "Elite of the Elite" patch globally on 25th August at 5 PM PT. As per the official patch notes, the update will add two new multiplayer maps, Monastery and Scrapyard 2019, Cyber Attack themed event, Ozuna, battle royale draw, and a lot more.
Besides this, a brand new Battle Pass based on the Special Forces theme will also be introduced in the COD Mobile Season 7 update. As always, it will be featured in two variants, free and premium, and will contain 50 tiers in total. Players can unlock various rewards, including various new Operators, a new functional weapon, Weapon Blueprints, and more.
If you want to take a detailed look at everything inside the COD: Mobile Season 7, then here are the official patch notes of the upcoming update.
COD Mobile Season 7 update patch notes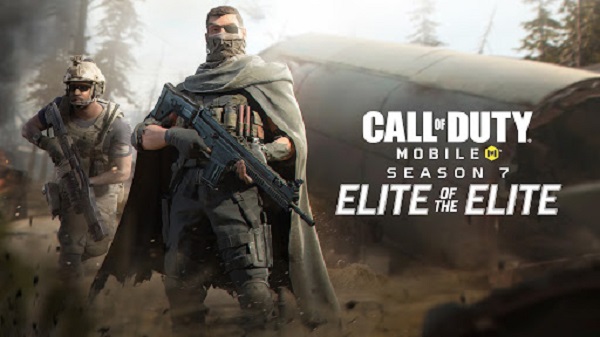 Special Forces Battle Pass
Season 7 offers a Special Forces–themed Battle Pass loaded with a ton of free and premium content, including new Operators, a new functional weapon, Weapon Blueprints, Calling Cards, Charms, Call of Duty Points (CP), and more.
Free Rewards:
Kinetic Armor Operator Skill (Unlocks at tier 14)
Hades LMG (Unlocks at tier 21)
Razorback - Blue Scratch
AS VAL - Wolves
Other cosmetic items
Premium Rewards:
Demir Operator
Griggs - Sarge
Charly -  Huntress
Mil-Sim - Balkan Special ATU
Hades - Shoulder Cannon
QXR - Prototype Omega
Rytec AMR - Revati
M4 - Outcast Vengeance
New Multiplayer map: Monastery
Available only in Frontline and Team Deathmatch.
"Battle erupts at the once-peaceful Monastery, where Operators must navigate the map's twisting walkways and clustered buildings. Featured in Frontline and Team Deathmatch."
New Multiplayer map: Scrapyard 2019
Season 7 introduces the 2019 Call of Duty: Modern Warfare iteration of this classic map. Operators deploy to an aircraft boneyard full of scattered parts and storage sheds. Fight from the central fuselage…just watch for those incoming grenades.
Cyber Attack themed event in COD Mobile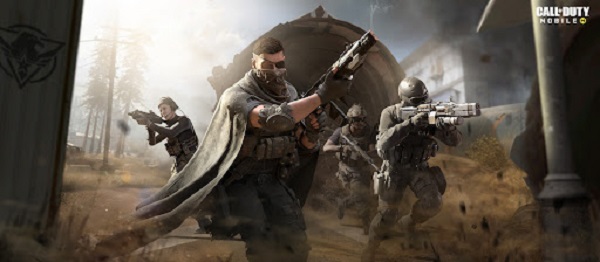 Need a hand getting loot? In Cyber Attack, arriving later in the season on September 3, you're assigned command of your own personal soldier. Send them out on missions every 6 hours for the chance to bring back rewards.
Strengthen your soldier by earning XP in Multiplayer and Battle Royale matches. As your soldier grows stronger, their chances of returning with better items improve. 
Event rewards:
Zero - Dark Ops
SKS - Technic Turret Weapon Blueprints
Epic Charm
More event rewards will be revealed soon.
Undead Siege (Zombie Mode) Extended
Activision has extended the time period of Undead Siege mode in Call of Duty: Mobile to Season 7 for players to enjoy fighting against Zombies. Learn more about it in this article.
New Battle Royale Draw
For the first time, Activision is running a Battle Royale Draw with the chance to earn the Legendary Helicopter - Direct Fire Support Vehicle Skin along with a variety of Epic Battle Royale skins from the Hexoglyph series.
It will also include the new Operator Blackjack, the infamous black market weapons dealer initially introduced in Call of Duty: Black Ops III.
Ozuna coming to CoD Mobile
Ozuna is joining the fun at Season 7 launch with a full in-game collaboration.
Hear his Call of Duty: Mobile song A la Buena, el Mejor playing in the lobby and in Battle Royale vehicles throughout the season.
Don't miss out on the limited-time game mode, Ozuna: Kill Confirmed.
Stream the World Championship 2021 Stage 4: Regional Playoffs
The Stage 4: Regional Playoffs are already underway, with Southeast Asia and the Middle East region done and dusted. There are still four more regional tournaments ahead, and you can catch all the action online or in the game. The remaining playoff dates are as follows:
Japan: August 28 – 29
Latin America: August 28 – 29
North America: September 4 – 5
Europe: September 18 - 19
✊ The competition isn't over yet!! Day 2 is a go!
Join casters @RealBobbyPlays , @beefmum, @VellyCasts & @GuyBlazeLive!

🔴🎞 The #CODMobile World Championship 2021 Stage 4 Regional Playoffs in South Asia & Middle East 👉 https://t.co/AHWSdjXMUC#WeAreCODMpic.twitter.com/YhH3jgn2qD

— Call of Duty: Mobile (@PlayCODMobile) August 22, 2021
Tip: Earn viewership rewards by watching in the game.
Don't forget to check out our dedicated COD Mobile section for news, leaks, guides, weapon tier lists, loadouts, and more.