Black Ops Cold War and Warzone aren't the only Call of Duty's in town, as COD Mobile's dedicated and loyal fanbase can enjoy the latest event, called Fight for Humanity.
In this new event within Season 1: New Order, players will be split into two factions, the developers at TiMi studios revealed. Let's break it all down below.
COD Mobile Fight for Humanity - Start date
Fight for Humanity kicked off this past 4th February and it will run for a total of 15 days. As mentioned above, the game will split the player base into two factions: Atlas Corporation and Cordis Die.
Each day, a territory will open up within New Order's map, with players from each faction duking it out to seize it before 24 hours pass and a new zone open up. There's a total of 15 territories to be conquered.
The challenges required to complete each territory are varied, revolving around either completing objectives in battle royale or regular multiplayer.
COD Mobile Fight for Humanity - Rewards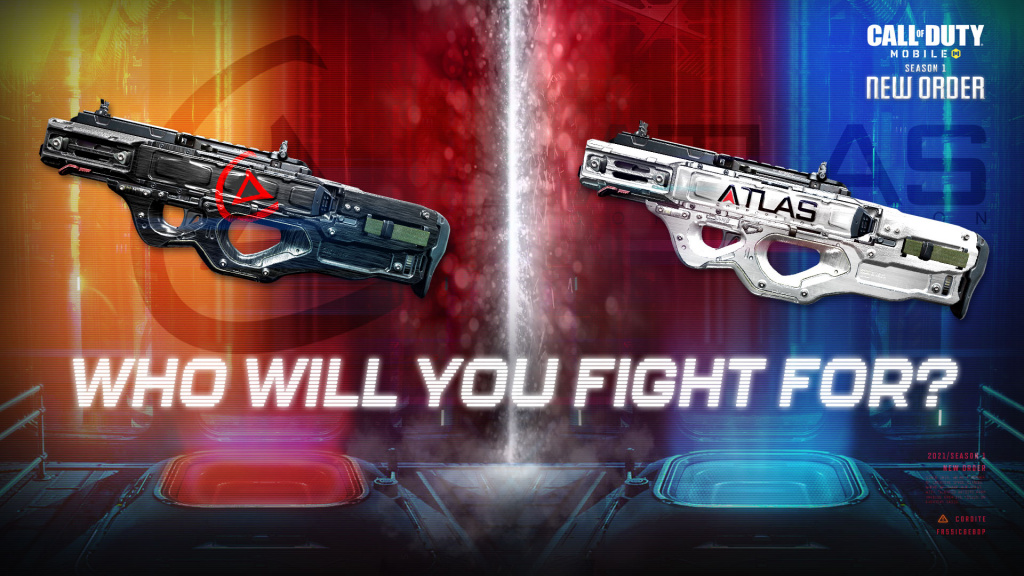 (Image: TiMi Studios)
Depending on who you choose to fight for, the rewards will differ. For instance, by joining the Atlas Corporation you can unlock weapons and a character skin from the Nucleobase series, as well as the epic Cordite Atlas Corporation8 Blueprint, meanwhile, Cordis Die gives you weapons and a character skin that are part of the Hard Tech series, plus the epic Cordite — Cordis Die Blueprint.
That's not all, the largest contributors will earn leaderboard prizes like the Legendary Calling Cards and for all players in the winning faction, a special ATV will be waiting for them, the Override vehicle skin.