At the start of the year COD: Mobile reset its season counter and the game is, once again, into Season 2. 
The season, dubbed Day of Reckoning, is well underway with new weapons like the AS VAL and the, as of yet still unreleased, SP-R 208 sniper rifle being added to the game. Along with a new BR mode, two new maps, a battle pass and much more besides.

day of Reckoning brought with it loads of new content and Season 3 will follow a similar pattern. (Picture: Activision Blizzard)
But for that new stuff, we can't help but want more and with the release of Season 3 less than a month away its time to take a look at what might be on the horizon for everyone's favourite mobile FPS (don't @me PUBG/Free Fire stans).
COD Mobile Season 3 Tokyo Escape
The teaser trailer confirmed that the name of the new season is Tokyo Escape and the new season will be themed around Japanese aesthetics, heavily influenced by both modern and feudal Japan.
When does COD: Mobile Season 3 begin?
Perhaps the easiest question to answer because we know not only when Season 2 ends but also the historical precedent when releasing major updates.
Long story short, Season 2 finishes up on 16th April with Season 3 going live that very same day.
So we can say with some certainty that Season 3 begins on the 16th of April.
What can we expect from Season 3?
We are nearing in on Season 3's launch and more information is starting to seep out about what is in store for players.
From the Zombies leaks from the Chinese version of COD: Mobile, to some pretty concrete information about new maps and weapons. Here is everything we know.
PP19 Bizon
A new SMG is coming to the game and even from the shadows it's clear for all to see, Season 3 is getting the PP18 Bizon (name unconfirmed).
This is from as official a source as you can get, the official COD: Mobile Twitter account and we can almost guarantee this low recoil, high RPM, SMG is coming to the game.
Coastal map
Another all-but-confirmed addition is the implementation of a map named Coastal. Multiple sources have now pointed to this map being in the game, including a solitary image being posted again on the official COD: Mobile Twitter.
The map looks eerily similar to "Seaside" from Black Ops 4 and the tweet made a passing reference to this fact.
This might not be the only map included with leaks suggesting that Oasis from Modern Warfare 2019 is also set to be included.
COD: Mobile Zombies
In the current Chinese Beta version, Shi No Numa can be seen in the background of the lobby, which is a popular Zombies Map previously featured as the only map in a limited-time Raid mode, back in 2019.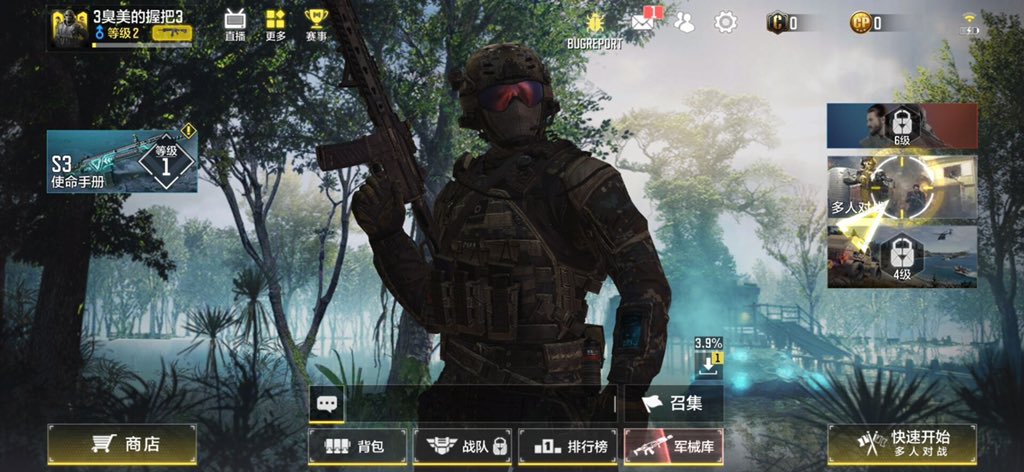 Are Zombies coming in Season 3? (Picture: Activision Blizzard)
The new Zombies mode is available for play right after you start the game, and it can be seen on the home screen.
New MP map Monastery
The new MP map Monastery is spotted in the Chinese version of the game as well. It is a medium-sized map, and it has a combination of small alleys and a lot of indoor areas.

Is Monastery the new MP map? (Picture: Activision Blizzard)
This map was previously featured only in COD: Online, which is a Chinese version of "normal" Call of Duty, and if it indeed comes to the global version of COD: Mobile, that would be the first experience with this map for non-Chinese players.

The Prestige system featured in China's COD Mobile is focused on weapons (Picture: Activision Blizzard)
Finally, the Chinese version features the Prestige system, something that is a staple part of Call of Duty for more than a decade, and players have been wanting for a long time for it to come to COD: Mobile.
It goes without saying, you should take all of these leaks with a big grain of salt, as there is no guarantee that anything from the Chinese version will be released to the global version.
We promise to update this section as more information and leaks come out.
This article was updated on the 5th of April with information about confirmed maps and weapons for Season 3.