The name you set in a game represents you and becomes your identity in the community. So, every player wants to set the best IGN and just like almost every other game; Call of Duty: Mobile lets you pick your own name.
But if you are bored of your current name in COD Mobile or entered the wrong one by mistake, you can change it by spending the in-game currencies, i.e., COD Points or Credit Points. Here are the steps that you can follow to do so.
Steps to change Call of Duty: Mobile name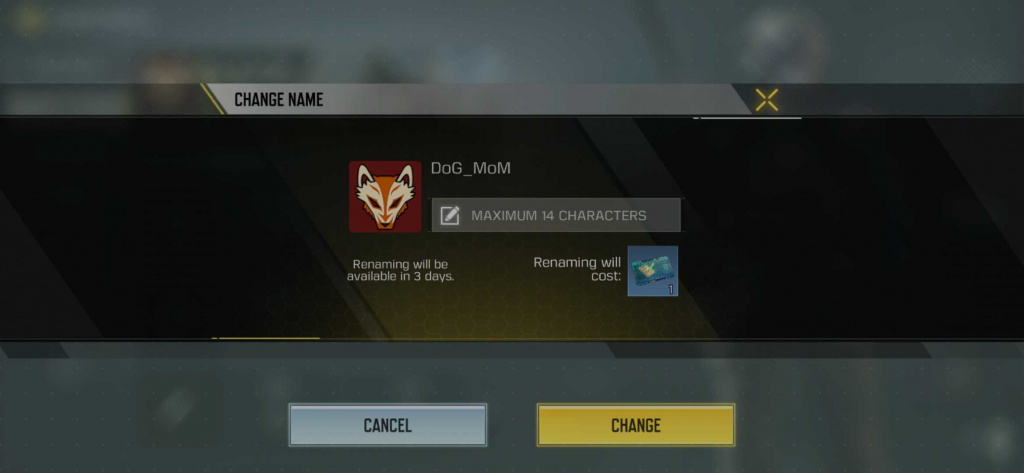 If you want to change your name in COD Mobile, you will first need to buy a rename card. You can do this by going to the Store from the bottom side of the screen and then navigating to the cards section.
You can buy a rename card for 1000 Credit Points and 200 COD Points. Then, you can follow these steps to set a new name in Call of Duty: Mobile.
Go to your profile section from the upper left corner of the main screen of Call of Duty: Mobile. 
Then, tap on the "Basic" option and press the edit icon on the right side of your name. 
Type in your new name and tap on Change to finalize the new IGN.
Note: You will have to buy a rename card each time you want to change your name. In addition to this, you can do it only once every three days.
Check out our dedicated section filled to the brim with Call of Duty: Mobile news, weapon tier lists, guides, leaks and much more.