Activision lets COD Mobile players win a ton of free in-game goodies, including camos, weapons, operators and more, by completing various tasks in different events. Recently, they have confirmed that a brand new featured event called Sharpened Skills will be introduced in the game in which players will finally be able to earn a free Katana.
Sharpened Skills will start from 20th August, and to progress in the event, players will have to complete tasks like killing the enemies with melee weapons, earning medals and more. The medal you are required to earn is Sharpened Skills is the Backstabber Medal, and here's how you can get it.
COD Mobile: How to get Backstabber Medal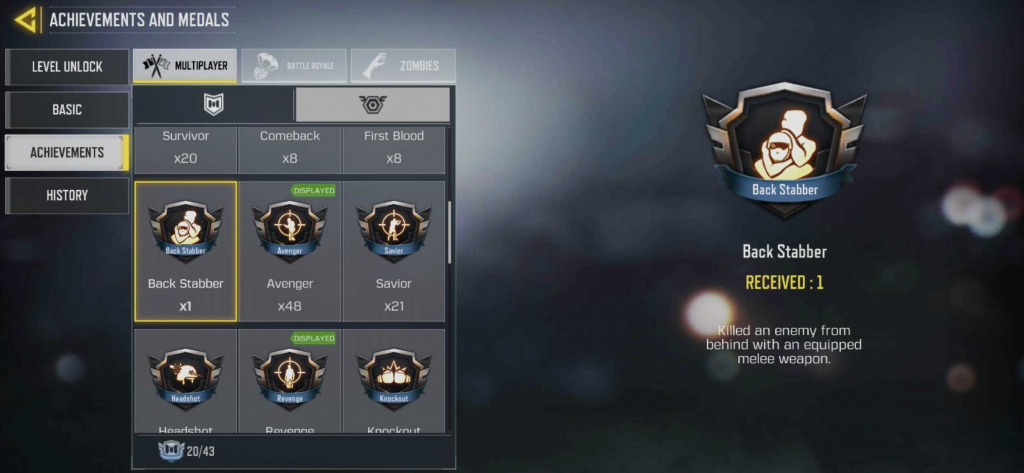 Players can earn Backstabber Medal by killing an enemy from behind with a melee weapon. Since the event has not started yet, we don't know how many times you need to earn this medal.
However, you can repeat this to earn Backstabber Medal as many times as you want. The medal will be displayed on your in-game profile to glorify your skills.
In addition to this, another mission will need you to equip Dead Silence perk to kill the enemies. 
COD Mobile Season 6 has introduced two more melee weapons, including Machete, and Wrench that you can unlock from Machete Madness seasonal challenge and Richtofen's Bounty, respectively.
Check out our dedicated COD Mobile section to stay updated with the latest news, guides, leaks, and much more.