This week, COD: Mobile Season 11 saw the introduction of some new Halloween-themed content. Activision threw in some holiday game modes, like Pumpkin Confirmed, along with gameplay items and other cosmetics. Among those items is the long-awaited NA-45 sniper rifle, which is available through the Elite Marksmen Seasonal Challenge. 
We detailed how to earn the sniper in a previous article but basically, you complete some challenges in COD: Mobile, and the weapon is yours. There's the Lycanthrope variant of the gun also unlockable in the in-game Store.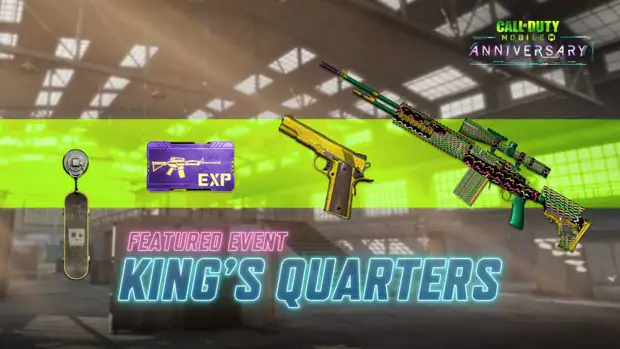 COD: Mobile is introducing a ton of rewards in Season 11, starting with the King's Quarters event. (Picture: Activision Blizzard)
The NA-45, the first Area of Effect weapon is introduced into the game. With such a unique weapon, there's going to be a specific loadout that you want to use in order to dominate the enemy. 
Best NA-45 loadout in COD: Mobile 
The NA-45 works much differently than any other sniper currently in the game. To keep the explanation simple, the COD: Mobile developers stated, "Every other shot you fire triggers explosive damage that can hit multiple players."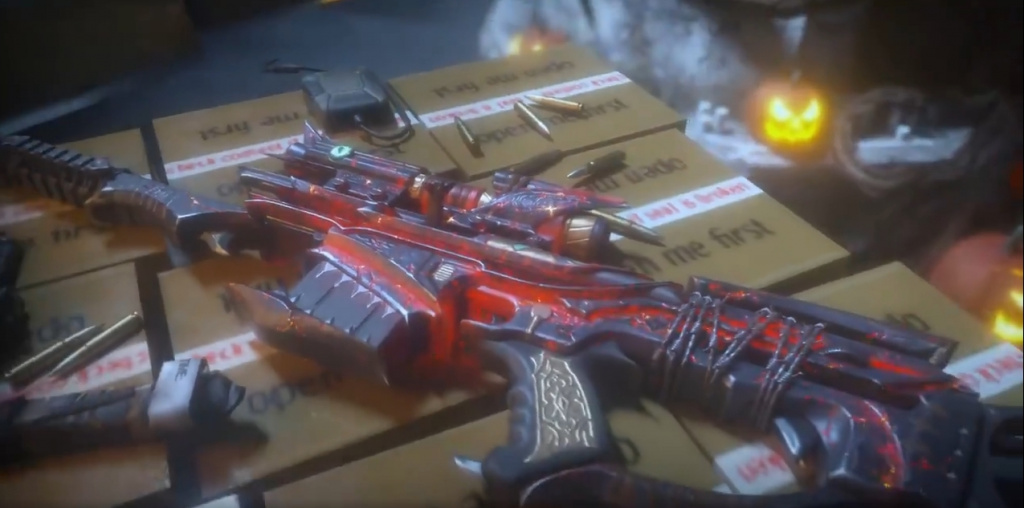 (Picture: Activison Blizzard)
So if you're lucky, you can take out two enemies even if you only hit one of them in the body. A quirky mechanic, the NA-45 deals a little less damage than other snipers but is still a one-shot kill to the head. 
In order to maximize the sniper's strengths, we've constructed the best loadout you can currently use. 
MIP Light Flash Guard
OWC Skeleton Stock
Perk: Wounding
Laser: OWC Laser 
Ammunition: Electromagnetic Ammo
The goal of this loadout was to help increase the NA-45's overall mobility and explosive range. After all, its main gimmick is the AoE damage that it deals every other shot.
With the Electromagnetic Ammo, you gain this increased range and the Wounding Perk helps to ensure that enemies are damaged even more so with a standard shot.