As the 2019 CS:GO season draws to a close, the surprise StarLadder Berlin Major finalists AVANGAR will be looking to secure their place among the best once again.
After falling down to nineth in this week's HLTV rankings, AVANGAR will be keen to push towards the top-five they plummeted from in the middle of October. Their dip in the rankings has coincided with their decline in form, as they finished 9-12th at the recent StarSeries & i-League Season 8. The upcoming ECS Season 8 Finals provides an opportunity for AVANGAR to bounce back, triumph against top teams, and aim for the top-five once more.
AVANGAR are not on the same level as some other teams in attendance. They'll be facing at least one of these four sides because of the nature of the group stage format. If the CIS squad wish to secure their status as a top-five team, they have to prevail against the likes of Evil Geniuses in Group A before likely encountering Astralis once again.
AVANGAR's star players would need to show up against CS:GO's titans for the CIS side to stand a chance. AWPer and in-game leader Ali "Jame" Djami continues to shine as one of the hottest talents in the CS:GO scene, notable for his skill in saving his AWP for use in future rounds much akin to that of Nicolai "dev1ce" Reedtz. Rifler Alexey "qikert" Gobulev's role flexibility makes him a stand-out player in his region. Timur "buster" Telupov is an excellent prodigy too, with monstrous performances at the young age of 19, who against top-ten teams on LAN in 2019 has a solid K/D ratio of 1.11.
That star trio and the strong supportive element Sanjas "SANJI" Kuliev is rounded out with the experienced Dauren "AdreN" Kystaubayev. These five players have the firepower and role balance to help AVANGAR cause upsets in Arlington.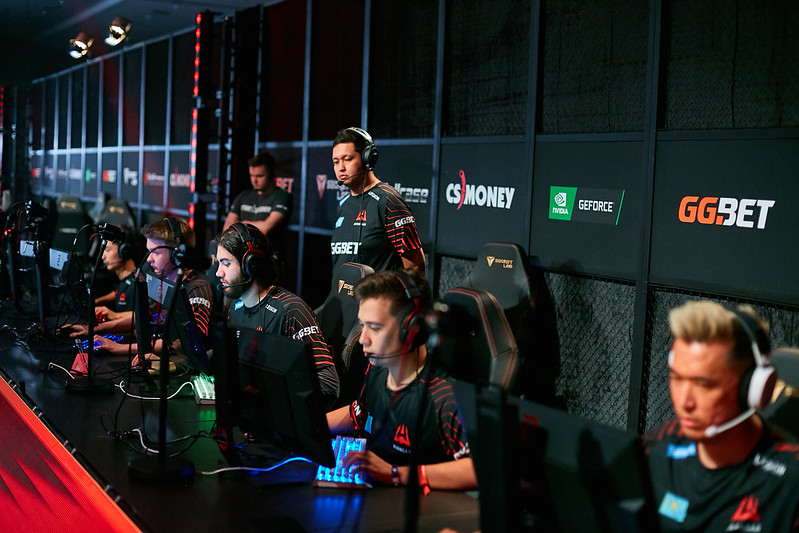 (Credit: Igor Bezborodov | StarSeries)
The ECS Season 8 Finals also provides the chance for AVANGAR to prove themselves in a more strenuous format compared to BLAST Pro Series Moscow. As opposed to five best-of-ones and a single best-of-three, the CIS line-up will be in a GSL double-elimination group with opening best-of-ones and the rest of their matches best-of-three. Should they survive the group stage, AVANGAR would enter a standard single elimination best-of-three play-off bracket.
AVANGAR have lost three of the five offline best-of-threes they have played since the StarLadder Major; 1-2 to CR4ZY at DreamHack Open Rotterdam, and then 1-2 to FURIA and 0-2 to G2 at StarSeries. The weight of any AVANGAR victories in Arlington's best-of-threes would be far greater than if they came in best-of-ones.
AVANGAR are a strong side, but whether they are up to the standard to cause damage to top-five squads at the ECS Finals remains to be seen. In the last six months, the only current top ten line-ups they have beaten in a best-of-three series are Vitality and Renegades (now 100 Thieves). Much like MIBR, NiP and Sharks, AVANGAR may well find it difficult to reach the play-off bracket in Arlington, depending on the draw. Even though they are up against some sublime teams, the tools they need to succeed are within their grasp and this is still a huge opportunity for the CIS outfit.
Regardless of how they may finish up, AVANGAR have the chance to challenge their place in the rankings, show their quality across more testing best-of-three matches, and prove themselves against the likes of Astralis, Evil Geniuses, Liquid and fnatic; the giants of the CS:GO world.
ECS Season 8 Finals begin on 28th November and will be broadcast on the FACEIT TV Twitch channel.