The business of esports is notorious for shady actors, under or no-pay positions, and more clear cut cases of conflict of interests than a pre-2008 Moody's Credit Assessment.
It's enough to put many well-meaning people off the industry and many more are left chewed up and spat out by it, but one CS:GO caster decided itwas time to do something about it and it involved a bald cap and one of the most deliberately bizarre "eastern European" accents you are ever likely to hear.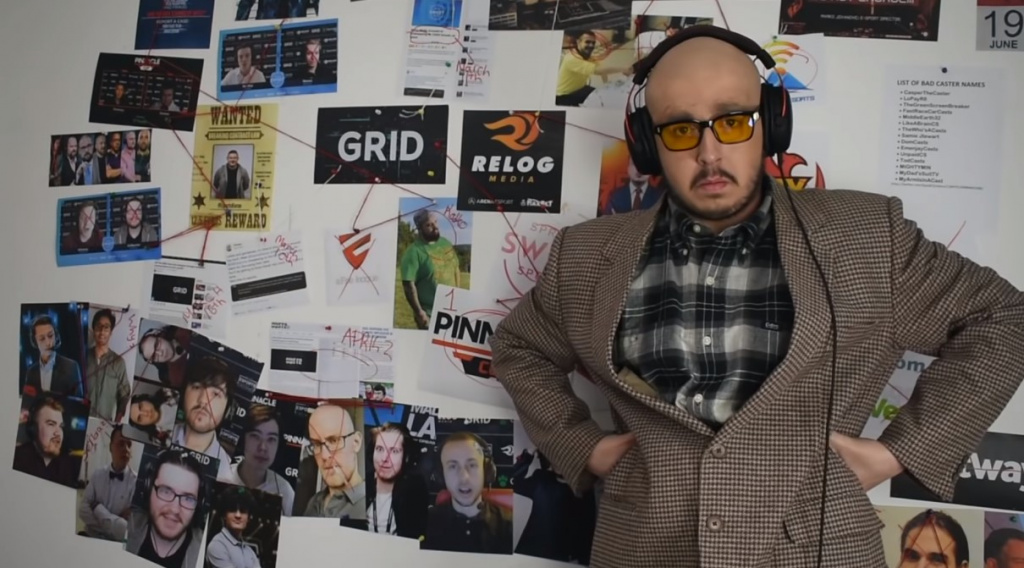 Squid disguised himself as "Domcasts" in an attempt to get on the casting team. (Picture: SemiPr0nogo)
The man in question is Jamie "Squid" Stewart and his target is Serbian tournament organiser, Relog Media, and their partner GRID, who have recently hosted the US$320,000 #HomeSweetHome CSGO event.
In a hilarious YouTube video, Squid makes his case against the tournament organizer, pointing to numerous examples of failure to pay talent or teams with Squid pointing the finger at Relog Media's co-owner Milutin Pećić who was previously connected to eFrag which shut down in 2018 owing tens of thousands of dollars to teams.
Squid claims that casters employed by Relog Media are "vulnerable" and paid less than minimum wage, with no standards when it comes to the quality of the broadcast.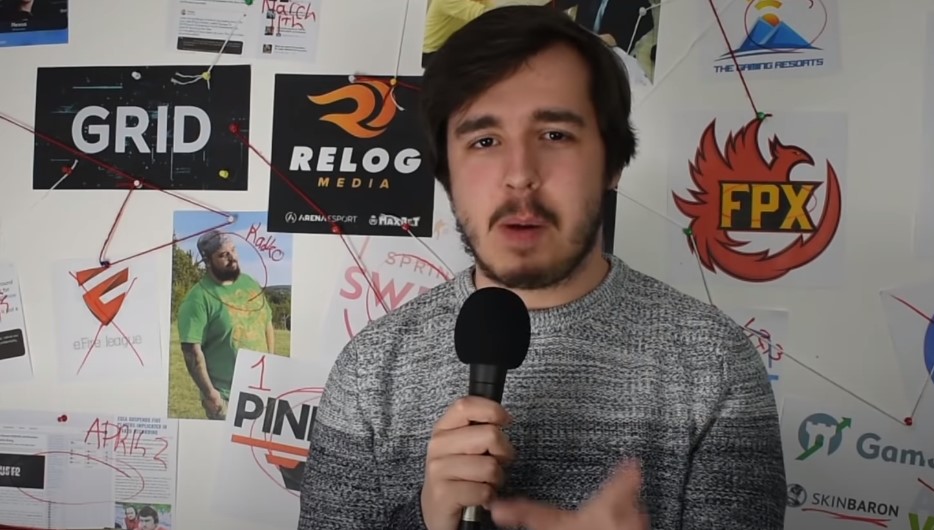 Jamie Stewart's assessment of Relog Media/GRID Esports was damning. (Picture: SemiPr0nogo)
Enter: Domcasts, with no Facebook, Twitter or record as a caster, Squid decided to go undercover to highlight just how easy it is to cast a game in a tournament with a US$100,000 prize pool.
"I have been casting full-time for four years. I recently said I would never work for these guys ever again due to the damage they done to CSGO broadcasting," Squid says. "But Dom never made such a promise so let's get a new accent, new look and try and get Dom the gig."
Squid goes the whole nine-yard in his transformation; hiring a voice coach, getting full hair and makeup, and enlisting the help of a friend to teach him some "silly Lithuanian phrases" to use during the broadcast. It's enough to get the gig and he is soon booked to cast a Bo3 match in May's Funspark ULTI 2021. He will earn US$50, the prize pool for Relog Media/GRID's tournaments for 2021 is US$2.7m.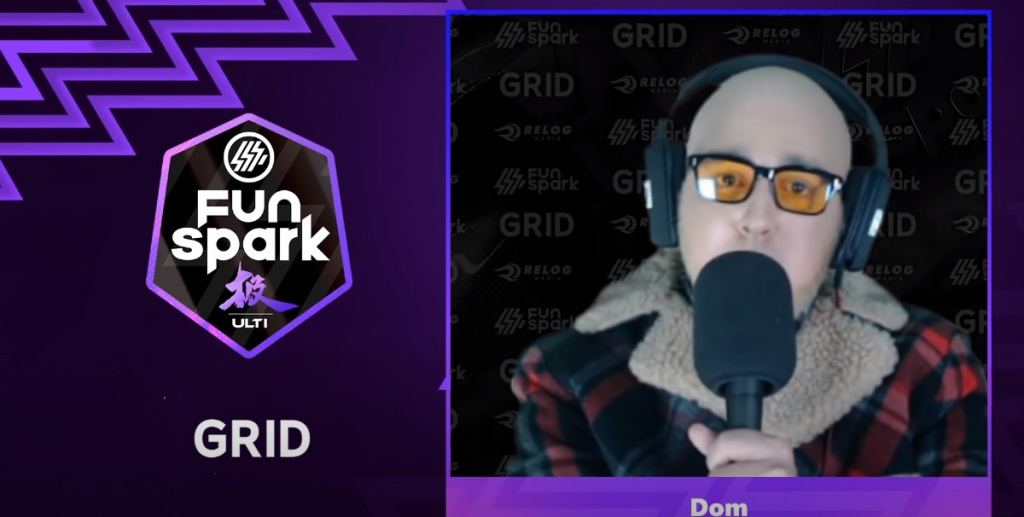 Domcasts was a hilariously bad caster. (Picture: SemiPr0nogo)
The cast was as hilarious as you might imagine, kills are celebrated with a "boom!" and Lithuanian phrases about mushrooms abound.
Squid got through the Bo3, though complaints were made later which saw him taken off the broadcast team, though he says the fact that he was able to do it at all is of no surprise.
"Relog Media and GRID Esports do not care about their CSGO broadcast, all they care about is betting and that their games go ahead without any politics or drama," claims Squid.
Squid points to senior GRID staff being involved with Unikrn which was fined US$6.1m in 2020 by the U.S Securities and Exchange Commission after it failed to register itself as selling investment commodities.
"They're at it again," claims Squid. "Running the majority of games on HLTV. Imagine what they can do with all of that data."
"If GRID Esports continue to underpay their casters and treat their broadcast with total contempt our beloved art burns."