While early access for Battlefield 2042 kicked off on 12th November, the official launch is actually 19th November 2021, with all those who purchased the standard edition getting in on the action. In celebration of the game's launch on Steam, Valve has unleashed the Battlefield 2042 sticker capsule for CS:GO fans to throw their wallets at.
Here's what you need to know about the CS:GO Battlefield 2042 sticker capsule, including how you can get it, the price, and a look at all the shiny stickers inside.
How to get Battlefield 2042 sticker capsule & price
First off, you don't have to purchase Battlefield 2042 to get your hands on these brand-new CS:GO sticker capsules.
You also don't get any free sticker capsules if you purchase Battlefield 2042 on Steam.

Players can simply launch CS:GO and purchase as many Battlefield 2042 sticker capsules as they like via the in-game store.
The price of each CS:GO Battlefield 2042 sticker capsule is roughly one (1) USD, or equivalent in your local currency, for example, it will set you back 0.85 Euro. 
All Battlefield 2042 CS:GO stickers
There are a total of 17 stickers in the Battlefield 2042 sticker capsule. Each capsule holds one sticker, and as always, it is all about the luck of the draw. 
Players might not instantly get what they are looking for from the CS:GO Battlefield 2042 sticker capsule. 
There are 10 Paper stickers, four Holo stickers, and three Foil stickers in this capsule. No matter which stickers you get, you can, as always, apply them to any of your weapon skins in CS:GO after opening the capsule.
The rarest of these stickers has to be the Foil and Holo variants. It might take quite a few openings to get one of these beautiful stickers.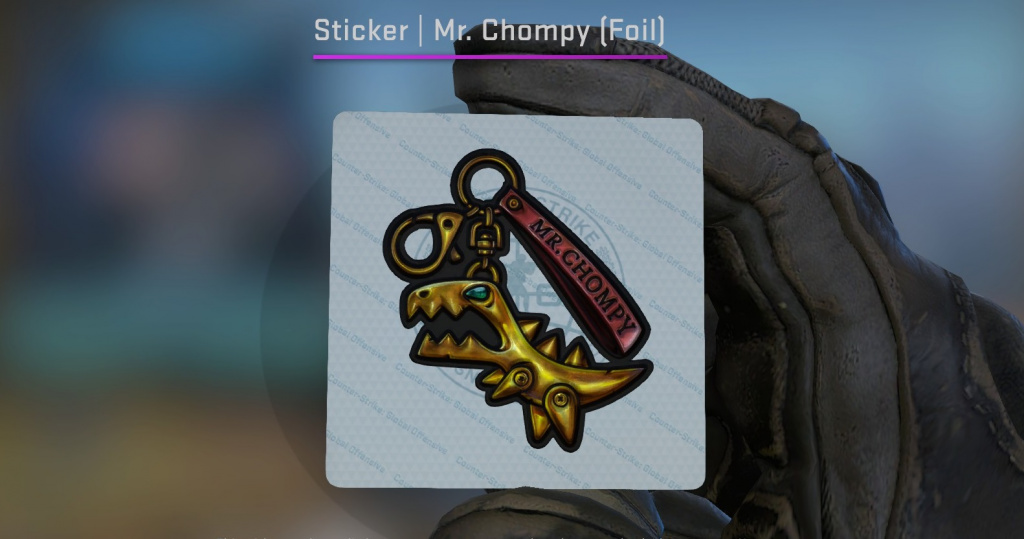 At the time of writing, there is no end date to this brand-new sticker capsule sale in CS:GO. While some fans are happy about this release, others call for the PGL Stockholm Major capsules to go on sale. 
Our favourite sticker from the Battlefield 2042 capsule in CS:GO has to be Mr Chompy but the PAC AI (Foil) one really does look clean as well, if you are lucky enough to get one.
Don't forget to check out our dedicated CS:GO section for esports, news, guides and more. 
Featured image courtesy of Valve.