The Electronic Sports League Season 41: Europe is just around the bend. The Season 41 Challenger League EU brings together 16 teams to compete against one another in Counter-Strike: Global Offensive (CS:GO).
This event is one of the regional events that make up the ESL Challenger League, along with Asia and North America. The winners of each region in the Challenger League will receive a direct invite to the ESL Pro League Conference.
ESL Challenger League Season 41 EU – Date and location
The ESL Challenger League Europe will take place on 26th April 2022. Both the Asia-Pacific and the American regions will begin on the same day.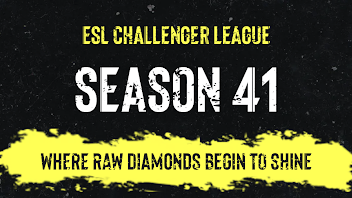 The teams competing will be playing remotely, and the event can be viewed on the ESEA Twitch Channels.
ESL Challenger League Season 41 EU – Participating Teams and Prize Pool
There will be 16 European teams competing in the Challenger League Season 41. These teams secured their spots by either ranking high in the ESL World Ranking or invitation.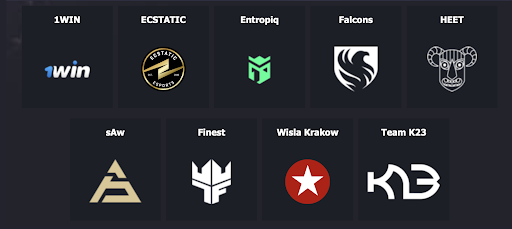 Entropiq - A team from Czechia currently ranked 13.
Copenhagen Flames - A team from Denmark currently ranked 16.
HEET - A team from Belgium currently ranked 21.
K23 - A team from Kazakhstan currently ranked 24.
ECSTATIC - A team from Denmark is currently ranked 27.
SAW - A team from Portugal currently ranked 32.
1WIN - A team from Russia currently ranked 34.
SINNERS - A team from Czechia currently ranked 35.
Wisla Krakow - A team from Poland currently ranked 40.
MAD Lions - A team from Spain currently ranked 50.
Sangal - A team from Turkey currently ranked 55.
Finest - A team from Israel currently ranked 58
Falcons - A team from Saudi Arabia currently ranked 67.
There are still three spots that are TBD for the Europe region. The teams will compete against each other once, and each match is a best-of-three.
During the European Challenger League, these teams will compete for $50,000, as the prize pool will be divided among the winners. Don't miss out on the PGL Antwerp 2022 CS:GO competition on 9th May 2022.
In the meantime, check out our dedicated CS:GO section for the latest gaming news, updates, esports coverage, viewers guides and more.
Featured image courtesy of ESL Gaming GmbH.