Ghosts of expectations past
Teams playing for the G2 organisation often have great expectations firmly bolted onto their shoulders.
The superteam of 2017 didn't live up to the community's expectations despite a consistent top-five presence once hitting their stride in the second half of that year and peaking at #2 that September, just behind SK Gaming.
G2 were a kryptonite to the Brazilians but often bowed out of events before facing them.
Interpersonal clashes ushered in a new mini-shuffle, French Shuffle 3.5, as Richard "shox" Papillon took time out following wrist surgery in early 2018.
Nathan "NBK" Schmitt's project with mixwell on trial was cut short as the team failed to perform within three months. Their two LANs saw a disastrous last-place finish on home soil at DreamHack Masters Marseille 2018 after a loss to mousesports in the decider match for the playoffs.
Shox's desired lineup that saw the return of Ex6TenZ and SmithZz to G2 lacked firepower, and a quarterfinal finish at ESL One Cologne 2018 was the only glimmer of hope, but a 9-11th finish at the FACEIT Major London was the first in a line of lacklustre showings for the squad.
Times are changing
The end of 2018 saw G2 recruit Damien "maLeK" Marcel to take the reins as coach. Removing the veterans in favour of fresh French meat from 3DMAX, Audric "JaCkz" Jug and Lucas "Lucky" Chastang were the inexperienced players given a shot in the top French team after G2 players passed on ZywOo due to paranoia surrounding his legitimacy.
While this seemed to be an overall improvement, the system only appeared to allow one of the former 3DMAX players to shine.
The improved results sans Alexandre "bodyy" Pianaro, avec François "AMANEK" Delaunay, including a strong challenge to a dominant Team Liquid at ESL Pro League Season 9 Finals in France, were not enough to prevent further changes.
The latest incarnation of G2 sees a return to an international roster for the first time since 2016 while retaining a solid French core. Communication has switched to English which seemed natural for a now-confident kennyS and for AMANEK who had previously played in North America for Misfits.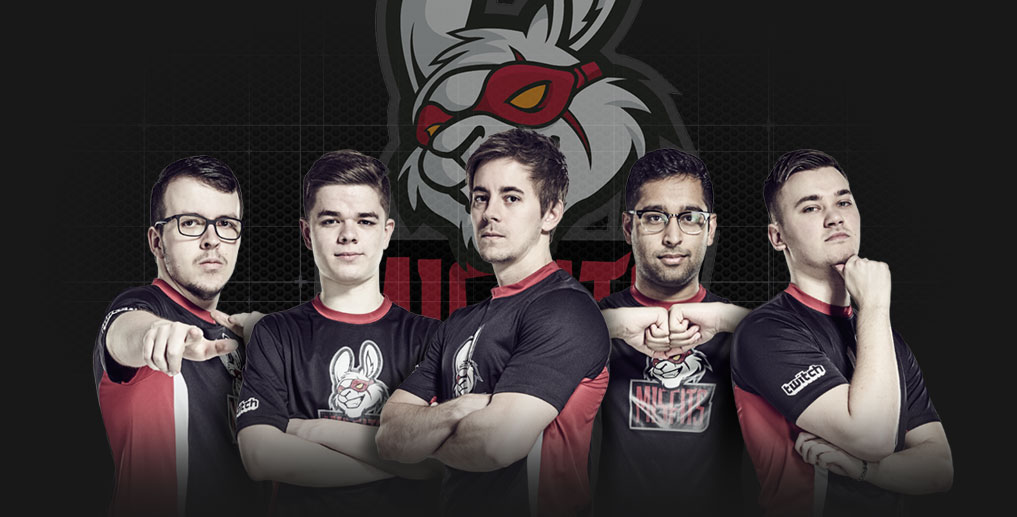 (Credit: ELEAGUE)
It is a different story for JaCkz who does not have the strongest English and has been the butt of many jokes as a result.
you're in for a ride. when jackz learns how to count to 5 in english sky's the limit

— Carlos - ocelote (@CarlosR) October 3, 2019
While amusing, poor communication can often stifle a team's chances as crucial callouts may be lost in translation or information is too slow to be delivered in a non-native language.
The decision to pick up the two stars from CR4ZY looked to be just that from the outside, it was obviously time for G2 to branch into the world beyond the Francophones.
French shuffles over the years have seen the same names recycled among the top teams. With those shuffles came tension and with that tension came drama limiting future rosters, as the past has left scars and wounded pride in its wake.
Fabien "KioShiMa" Fiey stood in during the G2's run in the IEM Beijing online qualifier and at ESL One New York. The two-time Major champion ended up left out of both G2 and Vitality's squads going forward, instead finding a home on budget G2: Team Heretics.
Serbian surprises
Something G2 have lacked for many years is a stable in-game leader. The role was picked up by shox following Ex6's first removal in 2016 and while not dreadful, it led to tension and bad blood on the superteam.
NBK's desire to also be an IGL saw him clash with shox, but his efforts in Vitality showed some players are far better off following rather than leading.
Nexa as an IGL doesn't limit G2's firepower like the usual Francophone suspects likely would. Having experienced teams from outside of his usual region before, he is unlikely to be shaken and looks more than capable of calling without duty causing him to become a burden in the frag department.
While Niko's praise of his cousin became something of a meme in the HLTV Top 20 bold predictions section, huNter has come into his own as a player.
Rising up with Valiance last year, this year saw him reach new heights under CR4ZY and get the chance to prove himself among Counter-Strike's elite.
Having met at the StarLadder Berlin Major earlier this year and CR4ZY emerging victorious, future rematches between the pair are likely to be explosive, with NiKo sat on a 1.15 LAN rating this year compared to huNter's 1.18 average setting up a potential family feud of epic proportions.
This fragging power boost will hopefully help Kenny "kennyS" Schrub stay motivated to allow the true might of the legendary French marksman show more often than not rather than succumbing to the pressure of carrying four grown men on his shoulders.
Looking forward, this G2 lineup definitely has significant potential.
They may not be in a position to become the best team in the world, but a top five position in the rankings should be more than achievable once the team settles. However, the G2 name has failed to be consistent and the internal rot has often done more damage than any opponent against them in the server.
Where the land lies
As France's final hope lies in the iconic names spread between Vitality and the G2, years of failing to nurture new talent has finally caught up to the big names.
The final few months of 2019 will see the all-French Vitality compared to the mostly-French G2 and the future for France's elite shall be decided on these results and who ends up victorious.
For legendary French names who have not stepped out of the scene, the possibility of replacement if the rest of the team is willing to speak English could see their positions threatened if G2's project works. This is especially relevant as Vitality's IGL is Englishman Alex "ALEX" McMeekin who spoke with DBLTAP about the looming domestic threat of G2 recently.
The addition of European talent should help G2 get there to break the French curse that has lingered for so long and all eyes will be on them.
They got (two fifths of) CR4ZY, now it is time for them to go crazy on the server too.
A good showing at StarSeries & i-League Season 8 Finals is a good start, but this will need to be more than a flash in the pan success.