Somber news broke on 9th December that the Counter-Strike: Global Offensive community lost a well-known Twitch streamer. A statement posted to K1KA's Instagram story announced the Serbian CSGO streamer passed away last night.
"With great sorrow unfortunately we need to announce that our dear friend and angel passed away this evening 8/12/2021. We would like to extend our condolences to her friends, family, and fans. This will be a hard time for us all and all we can do is keep her memory alive. We love you Kika and miss you more than words can explain."
The bio of the K1KA reads "Ex semi pro csgo player whose now learning to play LoL" though the account had not been actively streaming for 8 days.
It's a very sad day for the gaming community as stories like this really put everything into perspective.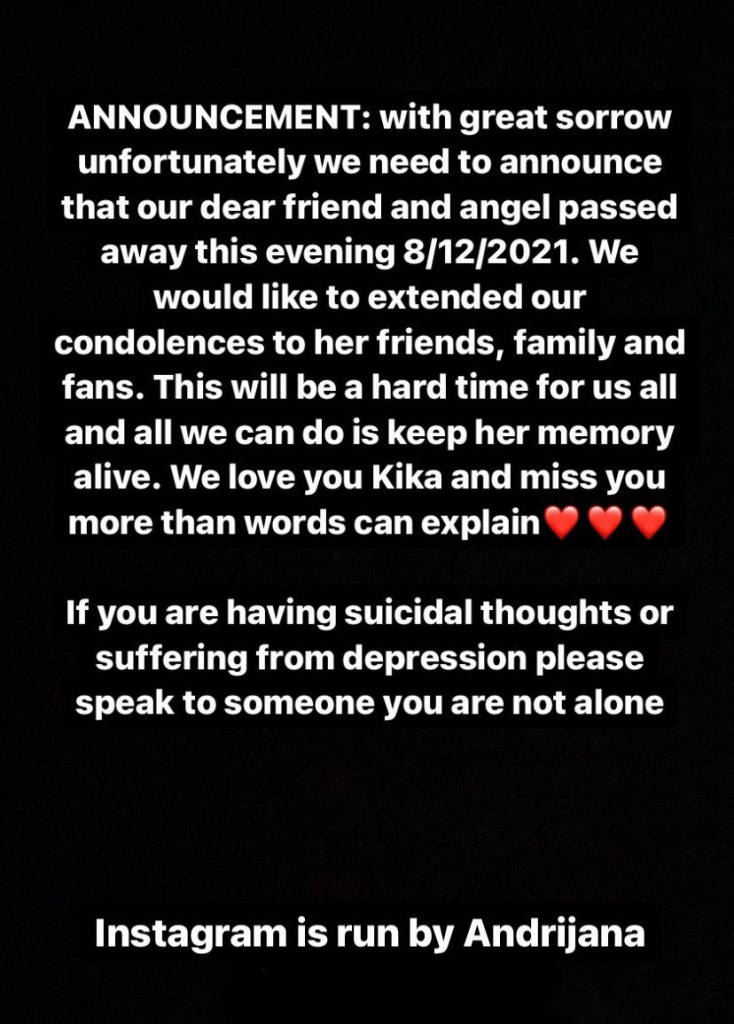 While the cause of death has not yet been revealed by family and friends of K1KA, the announcement urged readers to seek help if they are having suicidal thoughts or suffering from depression.
If the family and friends of K1KA come forth with further detail on the story GINX will be sure to report it for you.
Featured image courtesy of @K1KAcsgo.
If you or anyone you know are struggling with suicidal thoughts and need to speak with someone who can help, please reach out to a suicide prevention helpline:
United States: 1-800-273-8255
United Kingdom: 116-123