Cheating in online games, especially first-person shooters, is a common occurrence, even in titles that have cheat detection software in place.
Games like Call of Duty: Warzone has cheaters going rampant and ruining the experience, with Activision trying to crack down on the providers by taking legal action. Valve, on the other hand, seems to not be interested in taking a similar approach with CS:GO, leading Manchester City ace Sergio "Kun" Aguero to have a sour experience trying out the tactical shooter for the first time.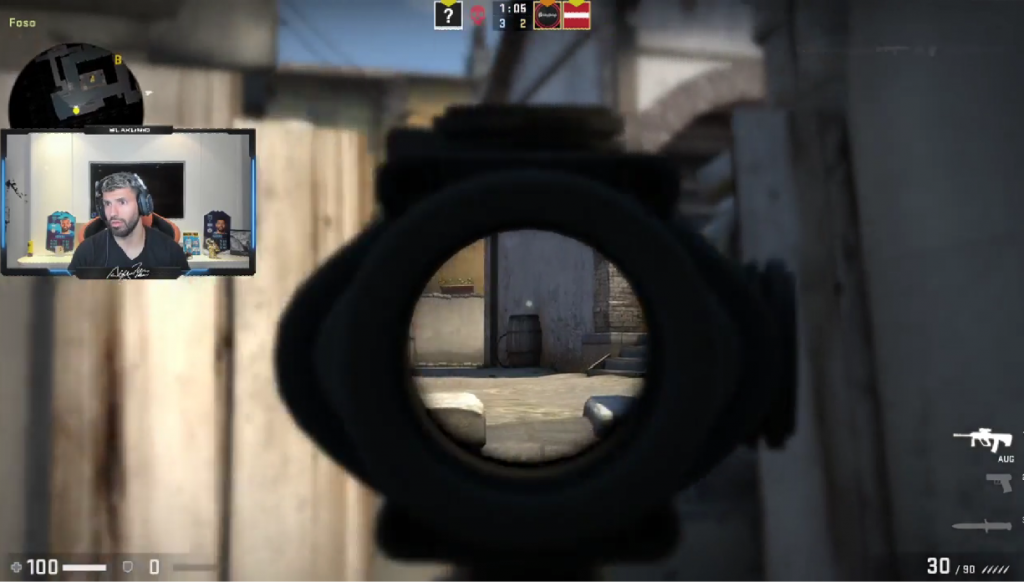 (Photo: Twitch.tv/Slakun10)
During his 23rd September broadcast, the Argentinian starlet who's been absent from City's first matches in the 2020/21 season due to injury, decided to try out Counter-Strike playing alongside Spanish content creator sTaXx, kicking things off with a Wingman match, a 2-on-2 bite-sized experience of what a real CS match would feel like.
The Argentinian played alongside Spanish YouTuber sTaXx, running into a wallhacks user on his first game trying out the tactical shooter.
"He's got hacks, he's got hacks," sTaXx said after spotting some fishy movement from a player called Key-Drop.com. "I can't believe it man, first match we play and we geat a cheater."
"He knows where we are, he can see us through walls," he would add trying to explain Aguero what exactly he was doing to gain an advantage.
After being called out via in-game chat, the cheater begged not to be reported, saying he would disable them for the rest of the match, confirming sTaXx's suspicions.
Sadly, due to technical difficulties as well as dealing with hackers, Kun's stream trying out CS:GO didn't last long, and we fear the entire ordeal might have soured him on the experience.