ESL has banned three CS:GO coaches after it was discovered they had been exploiting a spectator bug that gave them a static observer cam during competitive matches.
The three coaches in question are Aleksandr "MechanoGun" Bogatiryev of Hard Legion who compete within the CIS (Commonwealth of Independent States), Nicolai "HUNDEN" Petersen of Heroic who compete in Europe, and Ricardo "dead" Sinigaglia of MIBR, who field an exclusively Brazillian roster in the North American region.
In each case, the teams they represent have been retroactively disqualified from the tournaments, with all ESL Pro Tour points and prize money forfeited. 
MechanoGun has received the longest ban, with ESL claiming that the coach had used the bug in 6 maps across 3 matches during April's ESL One Road to Rio, he has been banned from playing or coach for 24 months. Hard Legion finished 3rd in the CIS region taking home $6,000 and1,400 Pro Tour points.
Hunden has been handed a 12-month ban after it was discovered he had used the bug for 10 rounds in 1 map during June's DreamHack Masters Spring. Heroic took home $3,000 as they were beaten by Renault Vitality in the first round of the loser's bracket.
Meanwhile Dead will be out of action for at least 6 months after it was discovered he had used it for one round in one map during the ESL One Road to Rio tournament. MIBR failed to get out of the group stage during this event, finishing in 8th and taking home $2,000 and 950 Pro Tour points.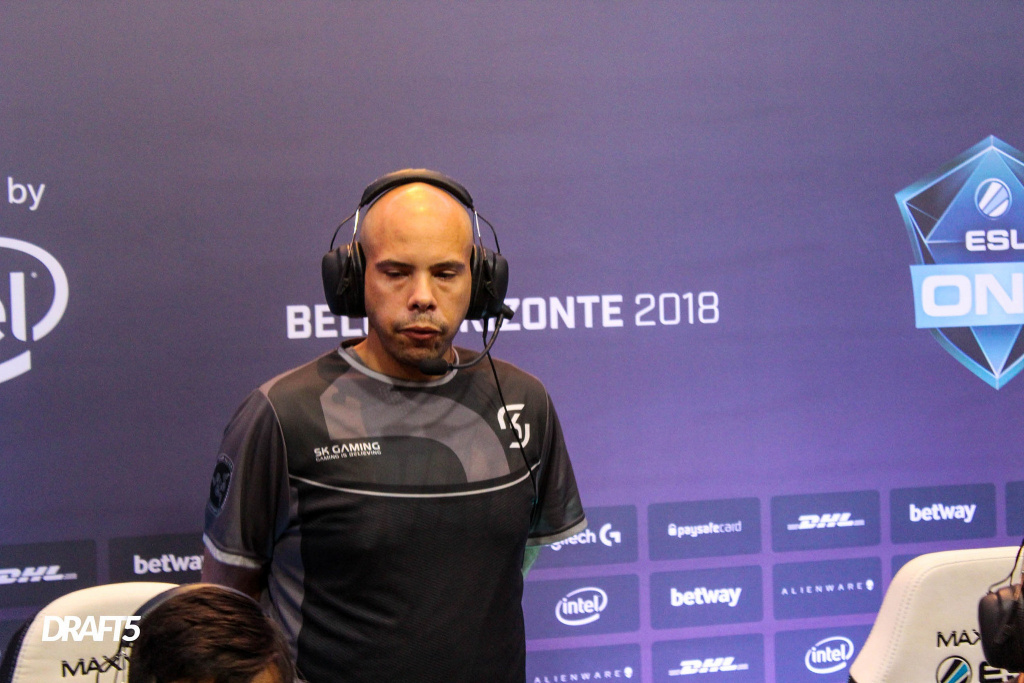 Dead of MIBR is one of the three coaches banned for the use of the bug. (Picture: Lucas Spricigo)
The matches where the exploit was used have not been disclosed by ESL.
ESL gave special thanks to CS:GO referee Michal Slowinski who has been studiously going through competitive events to unearth uses of the bug, which has been dubbed the Cypher Cam bugged as it gave the coaches a similar ability to that found in rival tactical shooter Valorant. In a tweet, Michal showed just how powerful it could be.
For those wondering how this coaching bug works, here is a short clip of me being bugged on mirage, A spot. You can pick any location on the map you want. And yes, you can rotate the camera angle as much as you want. pic.twitter.com/C0CdDV9zXi

— Michal Slowinski (@michau9_) August 31, 2020
This might not be the end of the matter for the guilty coaches with the Esports Integrity Commission (ESIC) also set to investigate and hand down bans. The current bans only apply to competitions organized by ESL which encompass ESL and DreamHack events. ESL also stated that other coaches also, perhaps inadvertently, have discovered this bug but evidence suggests that they did not use it to gain a competitive advantage.
ESL also state they are in discussions with Valve and other tournament organizers to share information and discover if this exploit has been used by any other parties. ESL also report having put in measures to prevent the use of the bug with ESL Cologne, which ended on the 30th August, unaffected.
Interestingly Heroic came out top in that event, taking home $150,000 and 800 Pro Tour points after sweeping Renault Vitality in the Grand Final.