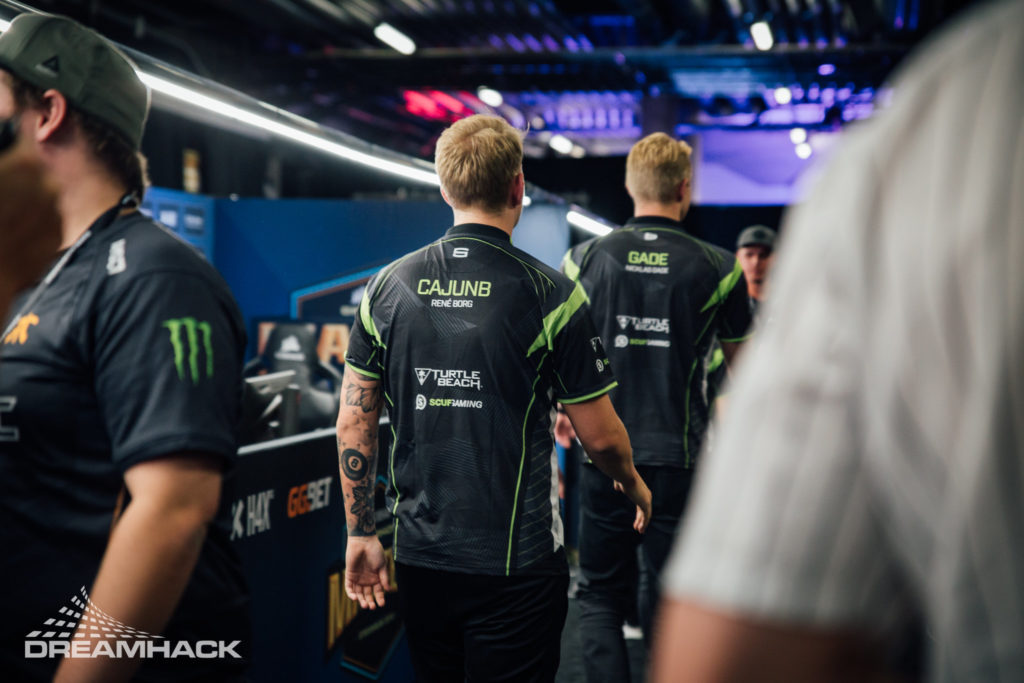 OpTic called upon cajunb for the GG.BET New York Invitational as refrezh was on vacation. This reunited the three former North players as Mathias "MSL" Lauridssen joined Kristen "k0nfig" Wienecke just as cajunb left previously and joined Cloud9. On North, the core managed to peak at #2 on the HLTV.org rankings and sat within the top ten consistently in 2017.
The roster managed to qualify and will now attend ESL One New York. Two days after the qualification, MSL put out a TwitLonger in which he explained that during the qualifier 'we played as a team and it felt like we finally clicked in-game.' Refrezh also put out a statement which mirrored the sentiments of his former IGL, stating 'we never clicked as a team, there was always something missing and I never felt comfortable playing my roles.'
As well as ESL One: New York, cajunb will be with OpTic at DreamHack Masters Malmo, with a spot earned from a win at DreamHack Open Summer, ESL Pro League and the upcoming online Season 8 of ECS.
The OpTic team is still looking for a new organisation, following
Infinite Esports and Entertainment's acquisition by Immortals Gaming Club, who already have ownership of the MiBR roster and brand. It is unknown what would happen if MiBR and OpTic qualify or are invited to the same event.
Previously, teams with academies have had to participate under different names/images, but this was later changed to organisations being limited to one team they are financially invested or involved with per event. Controversy arose with RFRSH Entertainment being accused of investment in GODSENT on top of Heroic and Astralis, possibly putting them at odds with this rule.