Red Bull Flick is giving UK Counter-Strike: Global Offensive players the chance to win a coaching session from a seasoned pro. 
The 2v2 CS:GO tournament series sees amateur players compete on special Red Bull custom designed maps, with qualifiers taking place across 19 countries around the world. 
The next leg of the Red Bull Flick UK event starts on Saturday 12th September at 12pm BST, with players able to sign up on FACEIT here. 
Each duo will face-off in game mode Hold The Flag, where players have to defend a flag zone for 45 seconds to win a match.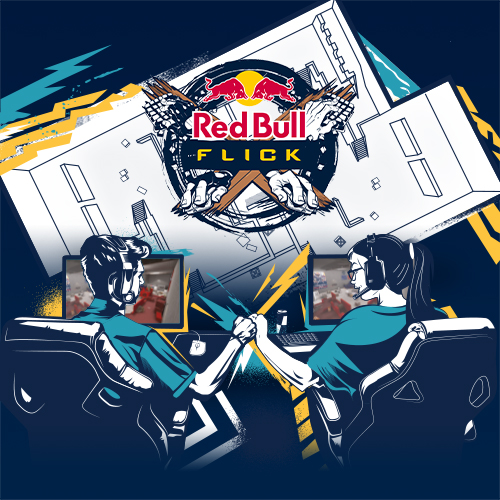 Red Bull Flick's second UK qualifier starts this weekend (Picture: Red Bull) 
The custom maps teams will compete on include RedbullHimalaya, RedbullSpeedWay, RedbullMatrix, RedbullGarden and RedbullCastle.
Two teams from each qualifier (winners and runners up) will face the top two teams from the previous Red Bull qualifier in May, to determine who will earn the prized coaching session with a top CS:GO star.
There's three more qualifiers yet to take place, with the full schedule below.
UK Qualifier 2: 12 September - 12pm
UK Qualifier 3: 17 October - 12pm
UK Qualifier 4: 7 November - 12pm
If you simply fancy watching the action however, you can stream Red Bull Flick on their official Twitch channel.