Esports, like any other show business, is unfortunately quite vulnerable to various shady and dishonourable people who would like to take advantage of this still relatively young and unregulated phenomenon.
Things are surely getting better, but just a few years back situations like organisations not paying their players and tournament organizer disappearing without paying prizes were not so uncommon to see.
Even in this day and age, we're reading about stories of harmful deeds like cheating at a pro-level and match-fixing.
Stories of fake and phantom organisations are as old as esports itself.
One such fraudulent org has been debunked over the weekend by a vigilant Reddit user who    goes by the name Ollisium.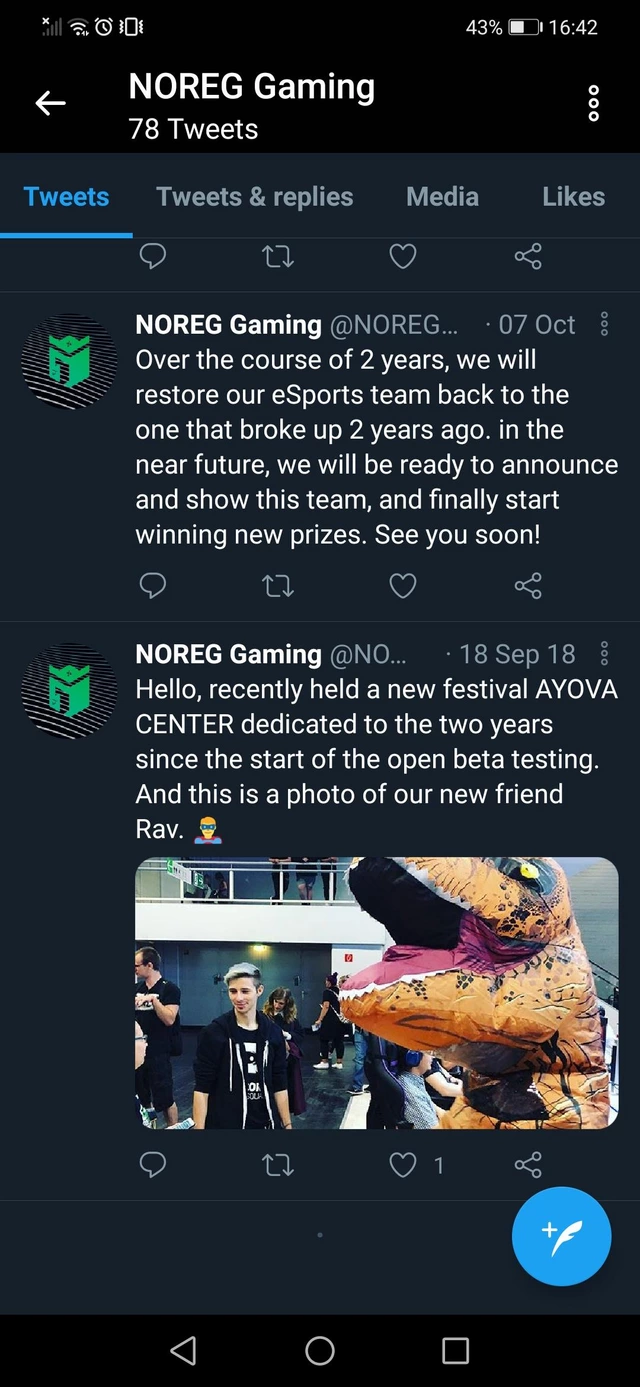 (Picture: Ollisium)
In his Reddit thread, he presented a series of Tweets, links, pictures and other evidence, with an intention to debunk a fake CS:GO org called NOREG.
Given that a few hours before writing this article they have deleted their Twitter, FB, IG, and Twitch account, we may safely say that Ollisium was on the right track.
Although they have deleted their online presence in an effort to conceal and destroy evidence, Redditors were smart enough to screenshot everything.
The organisation in question was so thoroughly dedicated to their fake project, that they were apparently faking their whole streams in an effort to show that their matches were actually played.
One of those matches was against Endpoint.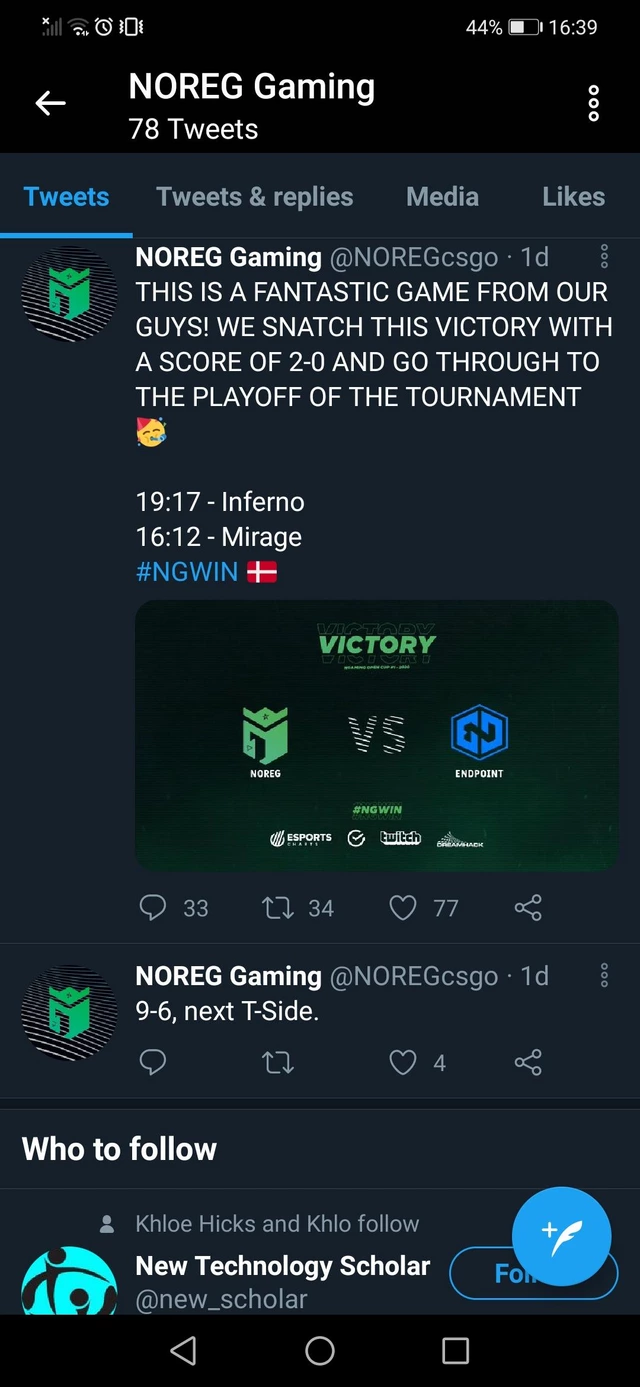 (Picture: Ollisium)
Unfortunately, the Twitch VOD with the fake games has now been deleted, but Ollisium says this: "They also faked the game which you can view on their Twitch channel. As far as I can tell Endpoint haven't played a game on Inferno with Flamez with that scoreline, so I'm not sure how they faked it, but apart from it looking laggy as hell, it's pretty good."
At some point a few years ago, they were an actual organisation, and they even beat Endpoint in a WESG 2017 match.
But it looks like everything from the last few weeks about NOREG is simply fake and some kind of elaborate fraud.
Their logo was stolen from Entropiq, professional esports team from the Czech Republic.
They even stated that their CEO is Lucas Andersen, also known as 'Bubzkji' from Astralis, which he quickly refute as completely false.
Just to clarify i have no relations to this "NOREG" org which claims to be owned by me. I have no idea who's behind, and I have had nothing to do with the organization in the past nor now. They're using my pictures and name without my permission.

— Bubzkji (@Bubzkji) October 19, 2020
Even their players seem to be non-existing or unaware of the fraud.
"The players they have listed are Glowiibubz, Udkme, kkeline, chr1sve, Gothicle and m1nfrikz," says Ollisium.
"UDKME has a Faceit profile with 3800 games and M1NFRIKZ seems to have some Russian community servers linked to his name. The rest don't exist."

(Picture: Ollisium)
In the meantime, players kkeline and m1nfrikz explained that they were kept in the dark and were deceived. They were told they were going to play against Astralis, Virtus, and Fnatic. 
I have nothing to do with "NOREG", it was very stupid to do such a thing that I personally did not know about. We and other players didn't know that we were playing fake matches against "professional teams". I apologize very much to @Bubzkji, @TeamEndpoint and other teams.

— Mikkeline Lintrup🍥 (@kkelineCS) October 19, 2020
Excuse me Bubzkji, I'm not involved in this case. I was a player who didn't know who we were playing against, apologize. https://t.co/1Nww5E6JHH

— Zulfigar Garibov (@m1nfrikz) October 19, 2020
Apparently, whoever is behind this whole thing was faking the whole NGaming Open Tour, a tournament which was "organised" by them, and which was in fact a phantom event with everything about it being fake - fake games, fake prizes, fake participants, fake players, and even fake streams.
And on top of that, they announced a LAN event in Odense with a $200,000 prize pool in November.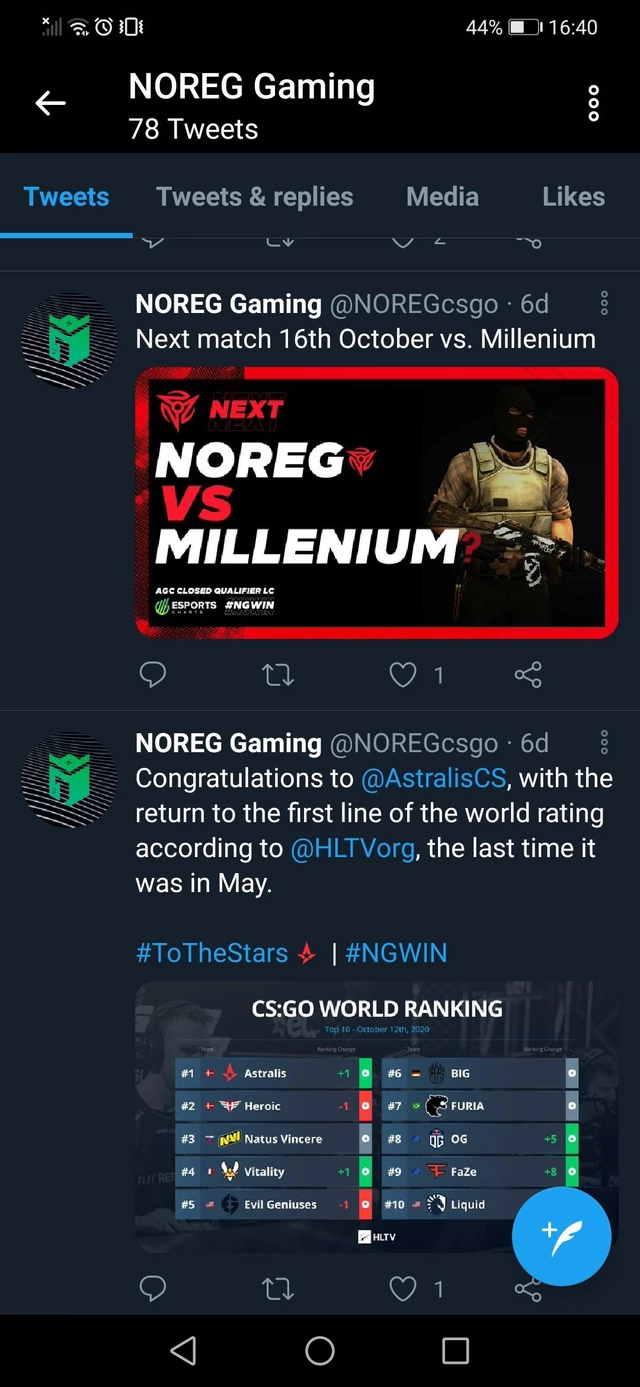 (Picture: Ollisium)
EsportsCharts, which is a legitimate stat collecting organisation, has their NGaming Open Tour listed on their website, but with only one team registered - NOREG.
They were creating fake accounts and tournaments everywhere in an effort to look like a legitimate and established organisation.
The interesting thing is that this org was an actual real organisation (or a group of players, to be more precise) from a few years ago.
Former Dignitas trio Morten "zEVES" Vollan, Jorgen "cromen" Robertsen and Joakim "jkaem" Myrbostad did play for a team called NOREG back in early 2018, as well as players Marcelious, AkEz, and H4RR3 at some point.
In the end, after being without a doubt debunked and exposed, this "new" NOREG (that is, whoever is behind them) admitted that they were faking everything in a now-deleted Tweet, after which they've deleted everything.
"Okay, we'll admit we made a mistake. We apologize to our players that we invited to play, as well as the use of the name Bubzkji, fake matches and others, we did not warn the players about these matches, they fought themselves" said whoever was behind NOREGcsgo Twitter account.
And while it is not exactly clear who is behind this and what are their motives, some theories are that it's either money laundering scheme or someone is trying to scam clueless sponsors by creating a false picture of a real event and real team.
The effort put in all this is incredibly meticulous. A fraud as elaborate as this one is most surely not juts for fun and laughs.
We will keep you updated with new details about this peculiar case.