Richard "shox" Papillon, the legendary French CS:GO player, has been released from G2 and has joined Team Vitality ahead of DreamHack Masters Malmö. With impending G2 changes, Vitality will be the last full-French team within the top tier of Counter-Strike in the near future.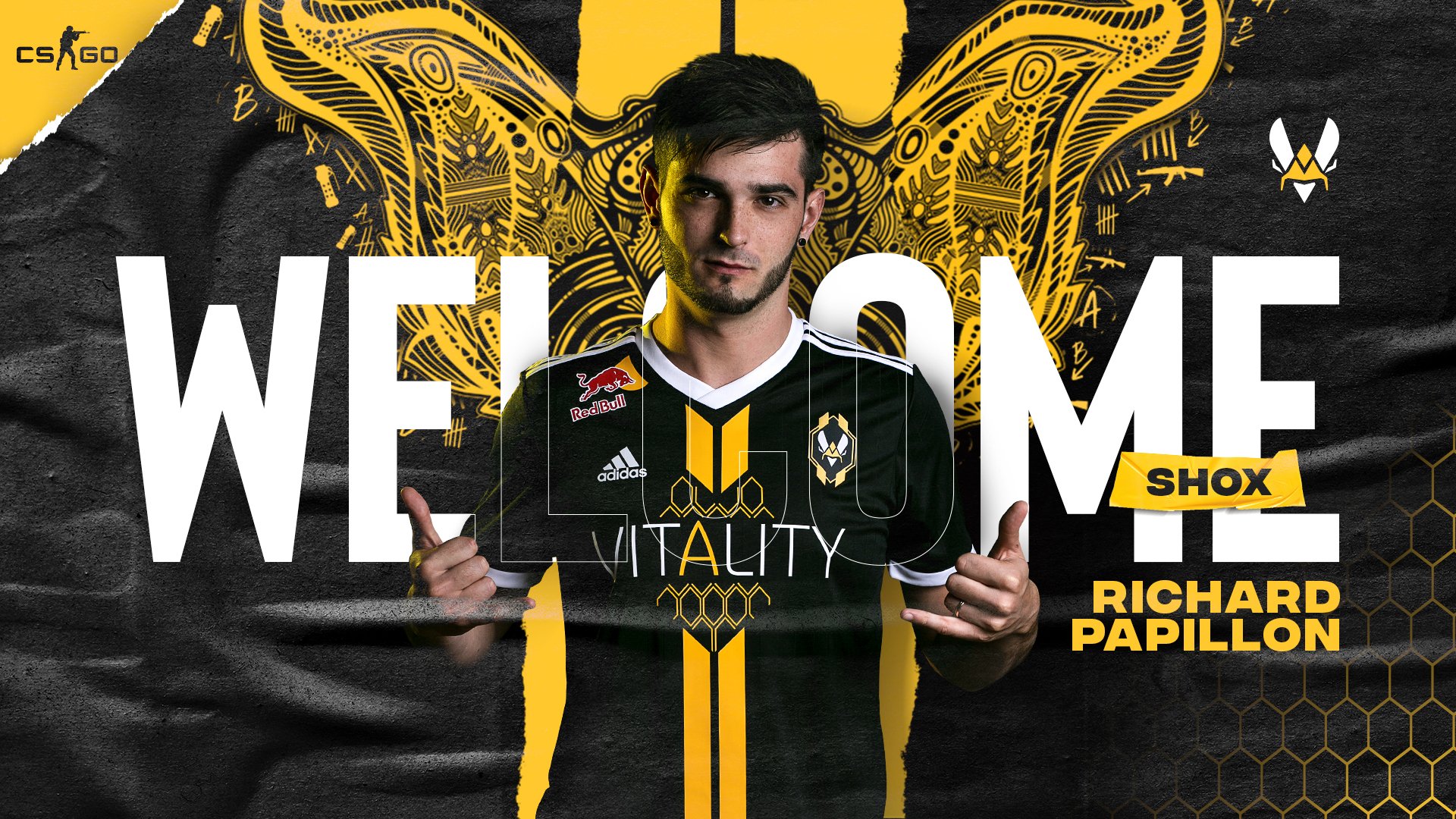 In a post on the official G2 website, the organisation bid farewell to the legendary Frenchman after a three year tenure. Following FaZe Clan's acquisition of G2's European mix lineup, a French-speaking roster was picked up featuring shox and the rest of ex-Titan. shox will be reunited with Cédric "RpK" Guipouy on Vitality as well as Dan "apEX" Madesclaire who was part of G2 in the 'superteam' period of 2017.
It is also expected that Lucas "Lucky" Chastang will be removed too in order to make way for the rumoured CR4ZY duo Nemanja "nexa" Isaković and Nemanja "huNter-" Kovač . This will mark a return to an international lineup while keeping a French core in Kenny "kennyS" Schrub, Audric "JaCkz" Jug and François "AmaNEk" Delaunay. In doing this, G2 retain their New Challenger Status earned at the StarLadder Berlin Major as does CR4ZY with their remaining three players.
The downside of this is the first 2020 CS:GO Major is not scheduled until the middle of the year, requiring over six months of consistent and sustained performance to prevent further changes and losing the spot being considered.
Team Vitality removed Nathan "NBK-" Schmitt before the end of the Major, announcing his benching in an unceremonious Tweet stating 'a change was needed as the squad in its current form, with 2 in-game leaders, reached its limits'. While NBK originally led Vitality, the addition of Alex "ALEX" McMeekin saw IGL duties primarily passed to the British newcomer. apEX had been second caller for Vitality in the past and spoke to HLTV about issues surrounding 'too many voices' in the team and certain leadership styles making him feel restricted while at the Major.
While shox had been G2's captain for the majority of his time there, he stopped in-game leading only during in the time between the return and removal of Ex6TenZ in 2018. It is unlikely that shox will have the responsibility of the team on his shoulders in Vitality.
Vitality with shox will be playing DreamHack Masters Malmö from 1st October, with the event viewable across the two official DreamHack Twitch channels.